The introduction is an integral part of any essay and an excellent opportunity to impact your reader. It sets the tone for the argument and gives the reader an insight into the topic. A good introduction of essay about technology comprises three main parts.
The hook grabs the reader's attention and encourages them to read on. Background presents more details on the topic, and the thesis statement summarizes the essay's central focus.
The introduction can be challenging to write, but with some guidance, anyone can master the art of writing a compelling introduction. This guide discusses how to write an effective introductory paragraph for a technology essay.
What is A Technology Essay?
Technology has a significant impact on our society. Its numerous benefits have become a vital part of our life. It has improved and is still improving the efficiency of medicine, transportation, education, entertainment, and more. Technology also impacts social interaction; you can easily find lost friends on social networks.
A technology essay discusses a technological phenomenon or technological advancement. It could also discuss a personal experience related to a technological issue. Depending on your professor's instructions, a technology essay could be argumentative, informative, persuasive, or otherwise.
How to Write An Introduction Paragraph For Technology Essay
Like other essays, a technology essay comprises three main parts: the introduction, the body, and the conclusion. The introduction provides the reader with an overview of the argument you'll develop in the body of your essay.
Body of the paper is where you discuss the details of the argument. The conclusion represents the logical ending you reach regarding the idea presented in the essay's body.
The introduction paragraph of a technology essay should provide context for the technological trends you address and the argument you develop. It should include a hook that will pull the reader in and keep him/her interested.
Here's how to write a good introduction paragraph.
1. Hook the reader
The essay's opening sentence sets the tone for the entire piece; it should intrigue the readers and pull them in. Begin with a hook that will grab the reader's attention, hold their interest and make them want to read the rest of your work.
The hook should be exciting and lead the reader into the essay, giving them an idea of the topic you're writing about. It should also be clear, catchy, and concise and spark the reader's curiosity. Here's how you can grab the attention of your audience.
Present a shocking statistic or fact.
Offer an anecdote or a relevant example.
Ask a thoughtful rhetorical question.
2. Create Context and Provide Background
Now that you have the reader's attention, provide details on your topic. The next two to three sentences you make should explain how the hook connects to the rest of the essay.
Provide necessary background information to help the readers better understand your argument and the points you intend to make. If you include key terms that may be wrongly interpreted, let your readers know what the term means in your essay.
3. Present Your Thesis
A thesis is the pivot point of your paper, and the single most important idea that you convey in your work. Present the main points you intend to make throughout your essay.
Provide your readers with a roadmap of what you'll cover in the rest of the paper to support your thesis statement. The last sentence of your introduction should allow smooth transition into the body of the essay.
Introduction of Essay About Technology
Example 1
Technology has made our lives more comfortable. The products we use, our lifestyle, and our society are products of technology. Without technological advancements, the world would be different and most likely unrecognizable to us. Today, technology extends to every part of our life. Experts, business entrepreneurs, and non-professionals use technology to expand their livelihoods. However, with the good comes bad. Technology, quite frankly, harms society. Pollution, cybercrime, and war are only a few of the effects of technology on society. But does the good outweigh the bad?
Example 2
Technology has impacted modern life immensely. It has drastically changed our world. We now travel in planes and cars and have better health facilities and education. We also have ways to communicate with people worldwide in seconds. However, these increased levels of technology did not come about by accident. It resulted from planned and systematic research by a group of people.
Example 3
Technology is giving us a new shape. We've made more progress in the last 200 years than in the previous 20000 years. Earth has become a global village where most countries and people can connect through the internet, but it has some deadly consequences. Many countries have nuclear weapons, global warming and growing Co2 emissions threaten the existence of the whole population.
Example 4
With the advent of technology, we are making such amazing developments that couldn't even be imagined 100 or 200 years ago. We've found cures for deadly diseases, we're constantly working on education, and most people have freedom to express themselves. Science has made huge leaps, but at the same time new diseases, deadlier than before, kill millions of people every year.
Example 5
Technology is the application of information for building and developing devices and equipment that can be used in diverse ways. We live a very active day-to-day life with technology today. While technology has done a lot to make life easier for everyone, it has also had a few adverse effects that can't be ignored. Here's a look at how technology has affected our lives and how we can balance it to overcome it.
Example 6
Technology has changed society drastically. Before modern technology came along, life was too hard, and everyday chores took up a lot of time. We're getting many opportunities out of technologies that play a significant role in our lives. Access to medicine, education, industry, and transportation is easier. Our lives have changed dramatically.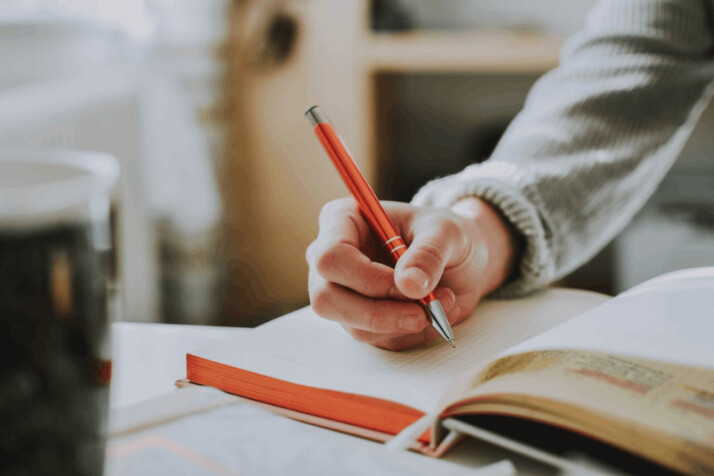 Conclusion
A technology essay can be tricky to write, but a good essay introduction paragraph is key to the successful execution of your topic.
The introduction to a technology essay must be clear, concise, and persuasive to draw the reader in. It should establish the topic and provide as much detail as possible to help readers understand and empathize with the topic. This guide on introduction of essay about technology would help you write a gripping essay introduction.
Explore All
Essay Intro Generator Articles