Divorce is a common topic for law and social science students to research and write about. The effects of divorce are varied and can be brought on by various factors.
This article provides a comprehensive overview of how to write a marriage and divorce essay. It provides tips, guidelines, topics, and sample introductions to make the writing process as easy as possible.
Let's dive in!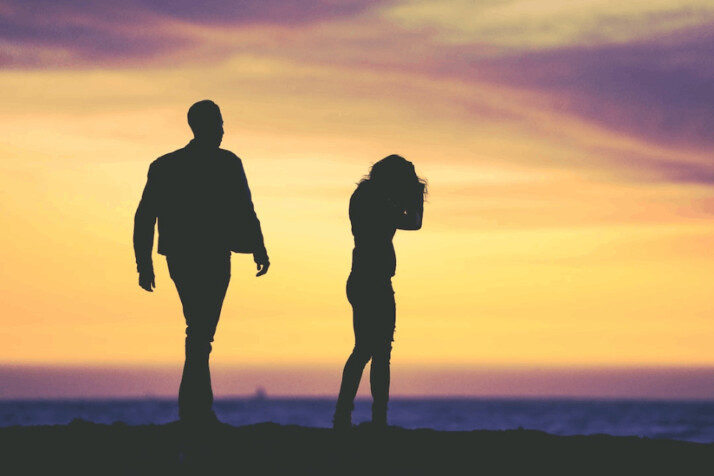 How to Write an Essay on Marriage and Divorce
Sometimes divorce results from a mutual decision and a clean break with the family. But, more often, it is the culmination of years of tension. For this reason, the law includes numerous safeguards for parents and their offspring in the event of a divorce.
Family circumstances leading up to the divorce are also essential to consider. This is because socioeconomic status can significantly impact a couple's ability to keep their marriage together. In conclusion, there is a wide range of potential topics for an effective essay on divorce.
Prove that you've thought about the bigger picture by discussing the factors contributing to divorce.
Find the root causes of the issue and explain them in a way that will convince the leader of their veracity. Use relevant statistics to support your claims and give your research more weight.
Once you've spotted a worrying pattern, you can try to elaborate on it and explain why this particular family issue is so pervasive.
Such concepts can be developed into full-fledged essays with the potential to leave a deep impression on the reader.
Legal Proceedings
It's important to talk about the various legal proceedings involved in a divorce, regardless of the reason for the split. One of the worst parts of divorce is having to go to court to resolve issues like property division and child custody.
Prenuptial agreements are one example of precautions that can be taken to avoid such problems. However, you should also mention the drawbacks of these agreements.
Finally, you can talk about the societal factors contributing to divorce, such as teen pregnancy leading to early or forced marriages.
Sociological research can help pinpoint the root causes of divorce, which must be addressed to end this social problem.
If you want your essay to have more of an impact, remember to follow these general guidelines:
Points to Note for Marriage and Divorce Essay Introduction
Use interesting and engaging ways to start your divorce essay to keep the reader interested. If the reader loses interest and skims, you've failed.
Write an introductory paragraph that presents a high-level summary of the issue without diving into subtopics or specialist language.
Conclude with a clear thesis statement that states the question you will address and the position you will take, if applicable.
Don't stray too far from the central argument you laid out in your thesis. To better engage your reader, keep your work narrowly focused.
Like how you should begin the paper, your divorce essay should end with a conclusion that summarizes the entire paper. Restate your thesis and add a few fitting closing remarks to your essay.
Separate article sections with titles that identify the themes should be explored in different paragraphs. This method makes the essay easier to read and more organized overall.
15 Topics and Sample Introduction on Marriage and Divorce Essay
What Happens to a Person After a Prolonged Divorce? When one spouse, typically the man, abandons the spouse and their children during a divorce, the surviving spouse may have trouble providing for them.
Young children are especially vulnerable to the adverse outcomes of divorce. Children's reactions to their parent's separation and eventual divorce vary depending on their age, gender, and personality.
Based on these issues, here are some topics and introductions to start your essay.
1. Psychological Counseling for Dealing with Divorce
One thing that happens after a divorce is that a person's emotional and mental state changes. Counseling began in the country in the 1950s, when it was realized how important it was to… Why and how people get divorced.
Many marriages end because one partner cheats on the other. The person who was cheated on feels like all the work and sacrifices made to keep the marriage together was for nothing.
2. What Divorce Does to Children
When a married couple with children gets divorced, the law says that the children's best interests must be protected. Difficulties that children face and ways to solve the new problems that arise after a divorce.
3. An Overview of the Children of Divorce's Living Situation
Recent studies show that the number of divorces worldwide has increased a lot. This is primarily due to the shift […]
4. Exegetical Study of Divorce in the Bible
The divine plan for marriage and the right to divorce can be used to understand the passage of marriage and divorce.
5. How divorce affects the children
Scholars pay attention to how the child's age affects their feelings about their parents' split. Psychologists say that when parents split up, it's a big change in how children are raised.
8. Marriage and Divorce in the Bible – Religious Studies
The most important thing is that the Bible says not to do it. Both society and the Church suffer when people get divorced. Infidelity is often a cause of divorce and stress disorder.
Divorces and stress disorders can have different causes. But the idea of cheating is still a bit shocking because people have the right to choose whether or not to do it. […]
9. Rates of Divorce in the United Arab Emirates
Even more worrisome is the fact that Emirates are involved in 30% of divorce cases in the UAE.
10. "How Divorce Affects Children" by Meera Chowdhry
For example, it is said that after the end of the Second World War, there was an increase in divorces.
11. How women are affected by divorce
Both people who believe in religion and those who don't agree that it has helped bring peace and civilization to the world. On the other hand, divorce…
12. Why and how people get divorced in the UAE
In this case, the rate is the number of divorces compared to the total number of marriages in a year.
13. Deontology and Utilitarianism: The Ethics of Divorce
Before discussing the ethics of divorce, the paper first talks about ethics and then discusses divorce in modern society.
14. Settlement talks for a divorce
The goal of the meeting is to work out Rex's divorce without going to court. All the people involved in the negotiations should be prepared for the negotiations. The results of divorce are poverty and instability.
Divorce isn't the answer to problems in a marriage because it leads to poverty, instability, and a bad environment for the kids. Due to this situation, personal analysis shows that some children are usually left to the […]
15. How is coaching different from therapy when it comes to divorce?
Divorce is one situation where parents and children need help from a professional life coach to deal with the changes.
Wrapping Up
An introduction sets up the background, setting, and the immediate questions that need to be answered to determine how the essay will be structured.
We write about problems from the standpoint of the emotional, social, and practical effects that these issues have on people's lives.
Explore All
Essay Intro Generator Articles