A personal essay might be a challenging assignment to take on at university. The best personal essays feature detailed descriptions of the author's experiences.
Personal essays are writing tasks designed to help you tell your tale, and can be on a wide variety of subjects. Personal essay examples include the following:
My dream vacation destination
Teachings of my parents
My inspiration film
What I would like to be in the future
Important Lessons Learned in Life
Regrets I have about my past actions.
There is no end to the topics that could be explored in an essay. Keep in mind that a well-written personal essay can be a powerful persuader.
It's up to you to decide how you want to portray your ideas, as it can be both amazing and dismal. Let's move to the best way to organize your essay.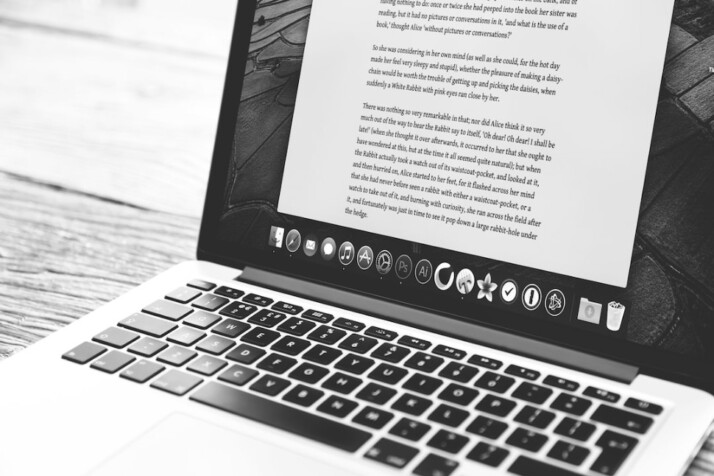 Format for Personal Essay
The personal essay samples follow a standard format, with three main parts:
1. the Introduction
The first sentence of your introduction to your essay should be motivating. It needs to be attention-grabbing right from the start to succeed. Make sure your reader can absorb and understand everything you've written.
There are numerous embellishments you may put to the introduction that will raise its appeal. Things like statistics and hard evidence, quotes and the use of humor and personal experiences.
When composing a personal essay, it is important to include all pertinent context details for the reader to understand the situation entirely.
You need to give specifics like the person's name, the location, etc. Remember to finish the introduction with a strong claim.
2. the Body
The length of this section is up to you. But generally speaking, three to four paragraphs should be sufficient to discuss all of your points adequately.
Paragraphs require an introductory sentence or two before the body of the text may begin discussing the subject at hand. Include supporting evidence and ensure that each paragraph ends strongly. Every section ought to be no more than ten lines long.
Body paragraph writing should focus on making the reader experience what you felt throughout the described event. Your primary focus should be on forging emotional bonds with your readers.
Contrary to popular belief, personal essays are a distinct genre from argumentative essays and other academic papers. To win over readers in personal essays, you must reveal something about yourself and your sentiments.
If you don't want to get sidetracked, writing your paper in chronological order of the occurrences is best.
3. Conclusion
The conclusion is a crucial component of your writing. You can think of the conclusion as the summary of your essay, which is why it is typically included towards the end.
Additionally, it represents the final thought on the subject. Give your take on a topic and see what others think.
Guidelines for Personal Essay Intro
Here are some guidelines for college students to follow when composing a personal essay.
Put in the time to plan out your ideas before you start writing the final draft.
Communicate your thoughts in a way that students can grasp.
Verify that people reading your essay can understand your concepts.
Be honest in telling your story.
The author's good and negative should be exposed in personal essay samples.
Don't be afraid to talk about your worries. It is normal to feel anxious at times; no one is immune.
When composing a personal essay, don't make broad generalizations.
Don't write the same thing twice in your paper.
Avoid the usage of worn phrases.
Don't be shy about sharing accurate and private information.
Personal Essay Intro: Tips to Keep in Mind
There are numerous reasons to write a personal essay. A personal essay's overarching goal is to do more than merely inform its audience; it should also motivate them.
It's crucial to keep a few things in mind when writing a personal essay. In this section, we'll look at a few of them:
1. Choose an Interesting and Relevant Topic for Your Essay
A writer needs to pick an appropriate and timely topic in their community. Choosing an interesting angle on a given issue will entice the reader to keep reading. Personal essay samples and examples might help you get started.
2. Pick Your Target
Know what will arouse the audience's interest when composing your personal essay. Knowing that can help you create a strong opener. You should be able to draw in your audience in the first sentence. Show them you are interested in their thoughts or ideas.
3. Be Aware of Your Goal
An excellent personal essay starts with knowing why you're writing one. To produce a strong personal essay, it helps to understand why you're writing one in the first place.
4. Make a Solid Outline
Developing a solid framework is crucial while writing a reflective essay. That's because it helps you better organize and categorize your thoughts. A strong outline can also help a writer focus their efforts.
5. Keep a Rough Draft
Keeping a rough draft on hand is a smart practice. It frees your mind so that you can write what's on your mind without holding back. Whatever comes to mind, put it on paper.
6. Stick to Facts
You must always stick to the facts to get the best possible grade for every essay you write. Personal essay examples from other students can also be helpful.
7. Don't Be Shy About Giving Your Two Cents
Remember that you are writing about your life experiences when writing a personal essay. Tell the truth about what you've been through. Finally, offer some guidance to your readers.
8. Be Concise and Transparent in Your Writing
Keeping your terminology basic will help you convey your message effectively. By keeping your sentences brief and your language straightforward, you can better capture your readers' attention.
9. Do Some Editing and Proofreading of Your Essay
After you've finished writing your short article, the next step is to examine and edit it for errors. There is no better way to reduce the number of mistakes in your essay than by carefully editing it.
You can install Grammarly on your computer to check for typos, grammatical problems, and misspelled words. In addition, you can use anti-plagiarism software to check for any instances of copied material.
Conclusion
A personal essay is a narrative piece that tells your personal story. It describes a personal problem or situation, or conveys other personal experiences, thoughts, or memories.
In an intro to your personal essay, be concise and transparent, stick to the facts, and don't be shy about offering your opinion.
You'd be surprised at how much you can get done when you keep to your outline.
Explore All
Essay Intro Generator Articles