Writing an essay is daunting; what's even more challenging is writing a brilliant introduction.
An essay introduction sets the tone for the entire piece. It is a concise overview of the key points and makes the first impression of your essay. A good reflective essay introduction structure is clear and concise, sparks compelling thoughts, and stimulates the readers to continue reading.
A reflective essay introduction should begin with a hook and an insight into the topic of your reflection. It should also include a thesis that informs the reader about your viewpoint.
Not everyone is equipped to write a good essay introduction. But with some guidance, you'll be able to write a great one. This guide discusses the reflective essay introduction structure, highlighting some expert tips for crafting a brilliant introduction.
Reflective Essay Introduction Structure
A reflective essay is a personal reflection, a written narrative from the author's experience and opinion. The term "reflective" suggests that the writer examines his or her experiences, opinions, and thoughts.
In reflective essays, the author recounts a particular life experience and explores how he or she has learned or changed from those experiences. Such papers are written in the first person. Like any other essay, a reflective essay begins with an introductory paragraph.
The introduction provides a summary of the entire piece. It begins with a hook that attracts the reader's attention and grabs their interest. It ends with a thesis statement that gives the reader a clear, concise idea of what the essay will be about.
How to Write a Reflective Essay Introduction
The introduction is the frame of reference for the essay – it sets the tone for the piece. It should introduce your reader to the essay's topic and focus. Here are the main parts of a reflective essay introduction.
1. Begin With the Hook
A hook is a solid prompt to convince readers to take a closer look at your essay. Begin with a powerful opening statement that grabs the reader's attention and promises a fascinating insight into the essay. Highlight the exciting aspects of your paper in the first sentence to gain instant reader attention and hold the reader's interest.
Your essay's hook can come in the form of a quote, a rhetorical question, or a personal anecdote. It may seem a little daunting or simply inaccessible. However, use your imagination, and you should be able to come up with something that connects with your audience.
2. Provide Background
Provide more details on the subject matter. In one to two sentences, describe the main features of the topic you'll be discussing.
Your description should be based on your opinions — what you experienced or how you felt. Take your time to provide enough information, so the reader gains a complete and thorough understanding of what you're about to present.
3. Present Your Thesis
The thesis statement is a summary of the essay's main points. Present an overview of your experience and summarize how it influenced you significantly.
Don't give away too much information; you have the essay's body to do that. One sentence that concisely summarizes your thoughts about the topic, and the lesson you learned from the experience is sufficient.
Tips for Writing a Brilliant Reflective Essay Introduction
A good reflective essay introduction must create an excellent first impression. Here are some tips for crafting a compelling introduction.
Read other reflective pieces in newspapers or magazines to get familiar with the tone and format of a typical reflective essay introduction.
Draft out a roadmap and stick to it. Write down the first draft, and return later to edit anything you don't find interesting. You might never find the perfect first sentence, so record your feelings and thoughts on your experiences and write whatever comes to mind. After a few edits, you'll surely have the perfect introduction.
Write your introduction and every other essay part using the first-person narrative. Use a personal tone that is reflective of your personality.
Begin your introduction with a hook. You may consider starting with a quote or a short anecdote to grab the readers' attention and make a personal connection with them.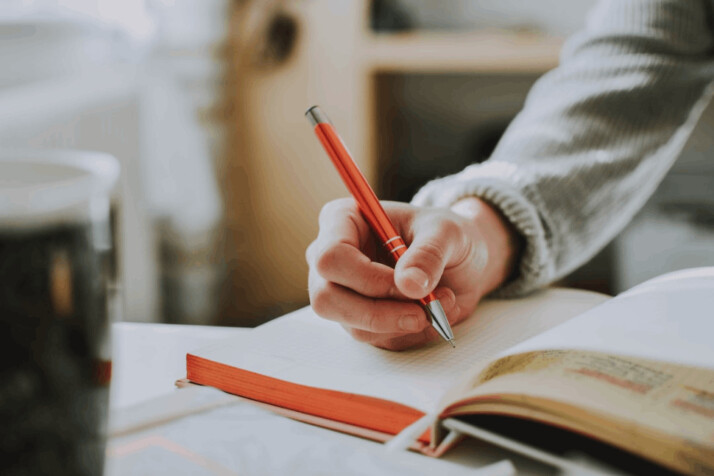 The Bottom Line
The introduction of a reflective essay should begin with an attention-grabber, a line that lures the reader in and keeps them interested.
It should also provide background information and a setting for the following discussion. A thesis statement that summarizes the main points and focuses of the essay should be presented at the end of the introduction.
Explore All
Essay Intro Generator Articles