Despite the common misconception, writing a research paper's introduction is not as easy as writing the introduction to any other piece of writing.
Many students struggle to find their way out of a rut of monotony while attempting to write an introduction. If you stick to the basic guidelines in this article, you should be able to write effectively and earn the grade you want.
Let's dive in!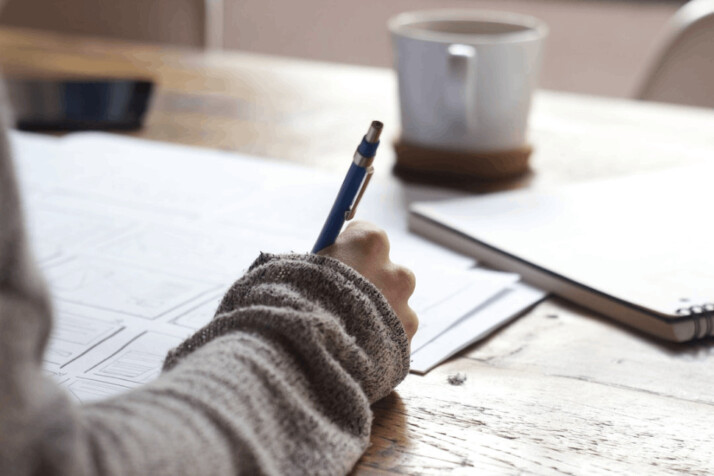 How Do You Start a Research Essay Introduction?
Most readers will dive right into your research paper's introduction (at least when focusing intensely and reading it in detail). This section presents/lists the necessary definitions, concepts, and other information for comprehending the article.
For the reader's sake, background information must always be provided in a research paper. You can accomplish that in the introductory section of your research paper.
This may make the opening the most challenging element of the essay to write. In light of this, you must take your time and perform a real job.
Your research and writing will be founded on a foundation of reasoning that you will lay out in the beginning. From the first few sentences, your readers should have a good idea of what they're in for and whether or not they'll continue reading.
You must hook your readers from the first sentence of your research paper if you want them to keep reading. In this way, people will become attached and learn from your findings.
You should also include a hypothesis and your anticipated outcome. A paper's introduction is a required part of the paper.
Components of a Research Essay Introductory Paragraph
So, what exactly should you have in your preamble? Below, you'll find a checklist that, when used as a guide, will help you draft a solid opening for your research paper.
The components of a research paper's introduction include:
Research question(s) and hypotheses
A statement of purpose
Statement of significance
A short explanation of the relevance of the topic at hand
A definition of key terms, a brief overview of the research into the topic up to this point, relevant recent findings, etc.
1. Declare Your Topic
There are many research subjects. The basis of any piece of writing starts with the topic. Depending on how you frame your inquiry, you may learn new information. You should begin by outlining your topic.
Simply stating your topic and including some related issues is a good way to begin an introduction to a research paper. It is an excellent method of raising suspense for the reader.
It's best to begin with broad descriptions before further specifics. Explain your perspective on the matter without delving too deeply into the situation at the outset.
Ensure any complex terms you employ in the essay's body are easily understood by any reader. The terms must also be directly related to your topic if you must use them.
2. Analyze the Existing Research
If you want to make a convincing argument in the significant body of your paper, you'll need to do some reading. Even if your claim is slightly off-the-cuff, you can back it up with evidence. Evidence from well-known scientists, novelists, and philosophers can be used to support your claim.
It would be a mistake to ignore the concerns of contemporary academics who study the topic you raised. In the introduction, you should give a quick summary of the literature.
3. Importance of Logic
Your introduction will rely heavily on your justification. Having introduced the subject, you must now show the audience how it is timely and thought-provoking.
Your rationale will reveal how seriously you take the subject of your essay and how you feel about it. Convincing the reader of the importance of your study necessitates a concise and clear explanation of why it was conducted.
4. Create a Thesis Statement
The thesis statement closes out the introductory section of a research paper or study summary. It ushers the reader into the body of the work.
A thesis summarizes what you've been saying and lends credence to everything you've written up to this point. If the topic is too complex, the thesis statement simplifies it.
You might think of the thesis as the thread that holds your paper together. Because of this, the tone of an entire piece depends on how the introduction presents a thesis.
The purpose of your thesis statement is to:
Provide broad information on the subject.
Be persuasive and exact
Consider the seriousness of the issue raised
Once these are completed, you can develop your research paper's outline.
5. Outline
After you've finished the meat of your research paper, you may focus on the outline. Instead of describing the entire structure in the introduction, you may want to focus on a subset.
A precise description of every step of your process is not required. An outline is a brief paragraph (3–4 sentences long) encapsulates your whole paper strategy. It's also a good idea to look at examples of essay introductions online to get more information.
Wrapping Up
Research essay introduction and structure can seem daunting at first, but it's important to remember that all you need are persuasive paragraphs.
In your introduction, you must give the reader a sense of what's to come, so they don't skip forward. The structure of your essay should mirror your introduction.
Explore All
Essay Intro Generator Articles