A This I Believe essay is a particular type of writing that needs to contain a personal experience on a particular subject. These types of essays define a particular belief to the reader.
If you're looking for This I believe essay guidelines, this article is a great resource for getting started on creating a personal essay. There are tons of points to consider as you write your essay to show your connection with the statement of your belief. Keep reading to learn more!
What Is a "This I Believe" Essay?
"This I Believe" is a popular type of essay genre that enables the author to communicate a personal belief. Through a narrative, the author explains the origin of that belief or a period when that belief was put into practice.
In these essays, people write about the core beliefs that drive their daily lives. Ultimately, your personal motivation will keep you steadfast in your work and get you through the toughest times.
The 1950s radio program with Edward R. Murrow introduced the essay genre, which NPR continued in 2004. Since then, numerous people have loved writing and reading these pieces.
Significance of "This I Believe" Essay
A "This I Believe" essay is a personal reflection on the writer's life, their influences, and what motivates them. It is a time for the author to take stock of their thoughts and inform readers of their thoughts, feelings, and motivations.
These essays can reveal a person's life passages, extraordinary moments, and inspirations. "This I Believe" essay allows the reader to get a feel for your personality, your strengths and weaknesses, and your perspective on the world.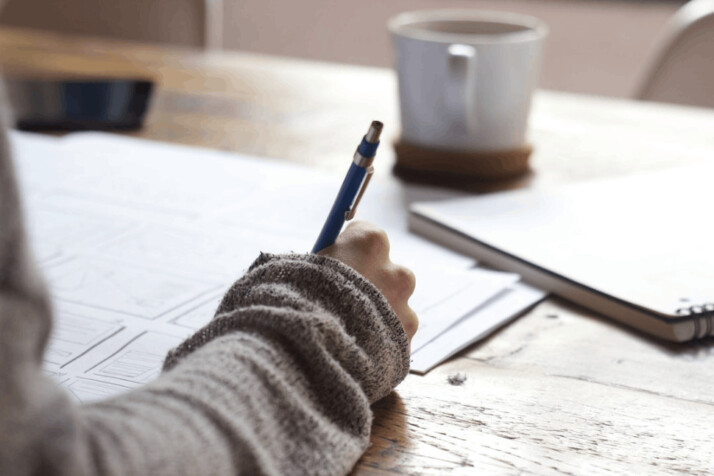 Write Using "This I Believe" Essay Guidelines
If you are writing a This I Believe essay, you will typically be giving your experience as a personal essay. In this essay, you will detail what you believe and why you believe it. Clarify the point you are trying to make. Keep in mind your intended audience and stay focused.
Here are some this I believe essay guidelines to help you craft a perfect piece of writing:
Tell a Captivating Story About Your Belief
Tell the readers when you came to your belief and how it affected you. However, keep in mind that it should be true. Be honest and genuine with your thoughts.
Your story doesn't have to force others to share the same belief. Connect your writing to your life and be sincere about your beliefs. Only then you will have a good chance to dazzle readers with a compelling story.
Keep Your Essay Short and Concise
Restricting yourself to one page will keep your essay concise and readable. It's recommended to keep your writing between 400-600 words. It shouldn't be too long.
It shouldn't take more than 3–4 minutes to read your completed document aloud. Thus, it's crucial to include only the most relevant information while packing your writing with your ideas.
Make Sure You Mention Your Belief
When writing this I believe essay introduction, make sure to focus on your belief and describe it briefly in a few sentences. If you don't mention your belief clearly, the paper might be confusing or fail to reflect the core idea you wanted to convey. You must concentrate on the most crucial details of your story as you need to keep your essay concise.
Write in the First Person Point of View
This I Believe essays should be about your own life, not someone else's. So, you must use the first-person point of view.
Write an essay about your viewpoint without focusing on what other people ought to do. Your assignment is to share a true story from your life without equating it with any societal ideals or religious principles.
Be Genuine and Positive
One of the most important things while writing this essay is to be genuine and on a positive set of mind. Don't say something you don't believe. A This I Believe essay should not contain any editorializing, advertising, or religious content. If you focus on yourself, you'll be able to articulate your sentiments.
Conclusion
A This I Believe essay is written in the first person point of view and includes informative, personalized details about the writer's belief. The goal of the essay is to tell an underlying story that conforms to the above This I Believe Essay Guidelines. And the narrative leads from past experiences to the present. The readers understand the writer's beliefs through their personal stories and life experiences.
Explore All
Essay Intro Generator Articles