Is there anything more enjoyable than having your eyes start to tear up during the last chorus of a love song? The love song is a timeless, authentic, and essential art form that is difficult to master.
The same method you would use to approach love also applies to writing love songs. Are you being sincere, precise, and inspirational? Or do you use standard pick-up phrases that never seem to be successful?
In this article, we decided to show you some tips and tricks on how to write a love song, in a genuine manner. So, without any further preamble, let's get cracking!
Basics of a Love Song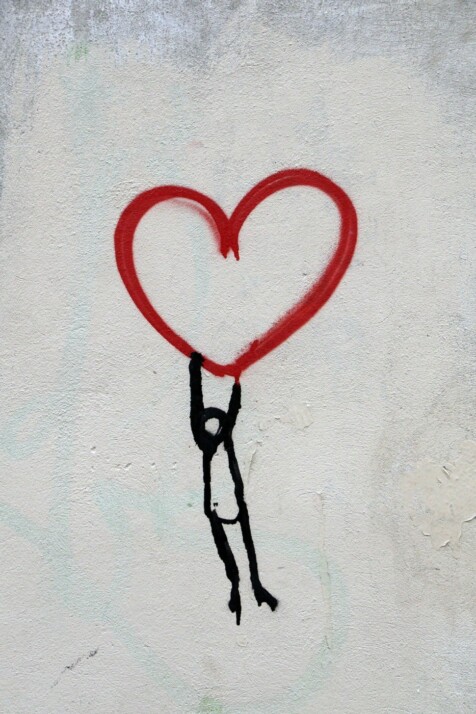 First, think about the thin line between general and cliché.
Even though this is a game of opinion, it's generally accepted that cliche lyrics or musical concepts will turn off most listeners.
The heart is something that you cannot outwit. We have an innate ability to recognize when something is fake and borrowed.
If it's just another ploy, we can tell who it's coming from. A phrase or viewpoint that people overuse and show a lack of original thought or a stereotype, is a cliché.
Say a writer uses a cliché to convey a unique affection for a human being. They do the opposite by showing their lack of original thought.
Romantic love is not a universal state of being; rather, a unique, unforgettable individual elicits it to us.
Love has its own unique characteristics. The fact that it affects everyone makes it universal.
According to the dictionary, the term "universal" refers to something that applies to everyone or everything collectively or equitably without restriction or exception.
Everyone goes through love, without exception or limitation. However, each person's love is motivated by a different, unique person for a different, unique reason at the perfect time.
These particulars contain lyrics that are sincere, precise, and all-encompassing.
Types of Love Songs
Make a detailed list of all the characteristics of the subject of your affection before beginning to write your lyrics.
What is so attractive about them? What about their eyes, if that is the case? And what about their gait, whisper, smile, and thought processes? Everyone possesses these qualities, but your listener won't recognize your authenticity unless you create a vivid picture.
What changes in your life have they brought about? What do they offer that no one else can?
The most vulnerable time in life is when one puts their heart on the line without knowing if they will get it back! Such a good place to write songs.
Let the song express everything you would never say to your childhood friend's neighbor, the guy at the party, or the coffee shop girl.
These songs speak to the universal sentiment that when we find the right person and experience reciprocal love, everything changes. Fantastic, cheery, and hopeful it becomes
The song expresses a bond, relationship, or connection. It speaks of love itself.
What is the sensation of love like? What are the hues and images that immediately spring to mind? And what specifically do you want your partner to know? How would you describe your dedication in its purest form?
You might use some cliched language when responding to these questions, but keep going. You'll undoubtedly come across some genuine, unique gems upon which to base a song.
How to Write a Love Song?
Writing love songs is a skill that can only benefit a songwriter because there is always a market for this style of music.
For best results, there are a few considerations to make when crafting a memorable love song. The following guidelines will assist you in creating the ideal love song for Valentine's Day or general listening.
Songs about love should sound authentic and relatable. Writing from your own personal background with love is the only way you can create a song that fulfills those requirements.
Love at first sight is difficult if you have never seen it. It would be hard to write about having a crush if one has never felt it. Your love song would likely come across as fabricated at best.
By analyzing the emotions associated with a love situation, you can make your lyrics accordingly.
Without a memorable hook and melody, love songs can quickly become monotonous and oppressive. Maybe you should focus on some memorable lines that capture what you want to convey in the song before or after writing the lyrics.
Without listening to the song's verses, consider the message you want listeners to take away. If you can condense all of that into one or two catchy words or phrases, you've probably got yourself a good hook.
In Conclusion
We hope you found our guide on how to write a love song useful. Let's give a recap on everything we talked on this guide.
A good love song isn't only about love, it's about how the artist feels. Love can cause many feelings in an artist, sometimes even new feelings. That's why you need to relay the exact way you feel to touch people with your music.
Not everyone is great at songwriting from the get-go. If you need any help, you can always look for more experienced songwriters around you. But of course, you can't write love songs without understanding what love is. If you don't feel love, or have never felt it in your life, it will be impossible to write a love song. Remember, the best songs are written by those who can accurately relay the way they feel. Because they are the ones people will relate to, and feel alike.
Perhaps, before getting into writing songs, you should feel what real love is. Love, unlike many people thinking otherwise, is something you need in a great life! If you have ever experienced love and it moves you in an unexpected way, you'll be ready to write a song.
If this guide has helped you, please share the songs you have written with us.
Explore All
Generate Songwriting Starter Articles