It can get dull listening to the same playlists again and again. So if you're feeling adventurous and want to discover new songs, a random song generator is something that you should try out!
The song generators we've listed in this article will surprise you with songs of different genres. You might find one that you can add to your list of favorites!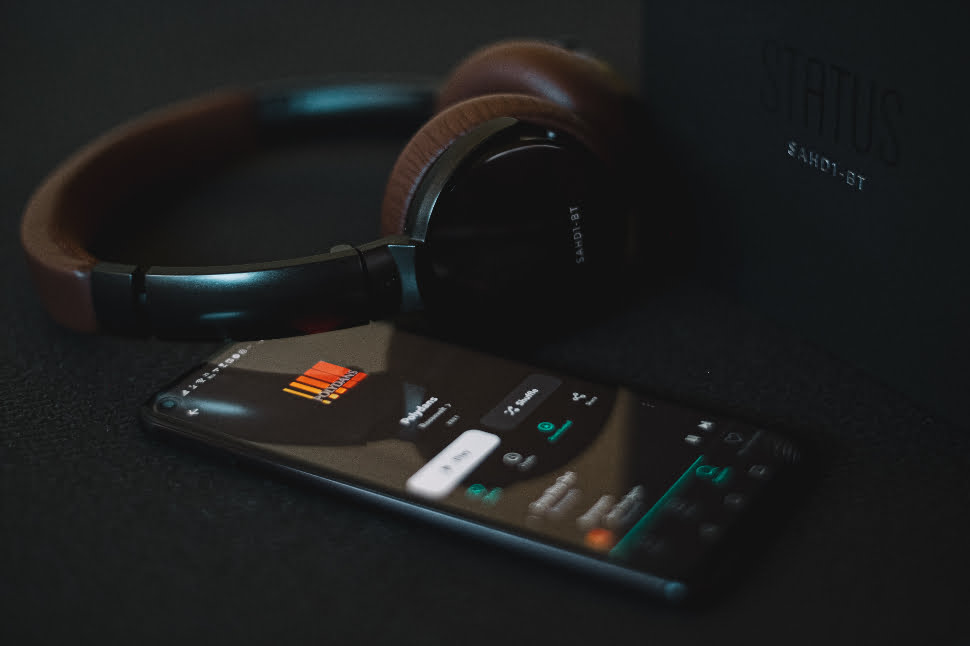 What is a Random Song Generator
Random song generators are online tools that will produce a random, unique song from different artists. This song may be unknown to you. They aren't tools that will produce an entire song, though. They are usually just a snippet of a song, usually under a minute-long.
These generators can cover every genre, from Rock and roll, R&B, Pop, to Pop Music. Some random generators extract the information from various song databases and then project it to your favorite music app.
How to Use Random Song Generators
Using a random song generator is relatively simple. If you need a random song, enter the keyword that you would like the generator to generate a song for. This can be a genre, artist, line of lyrics, or song's name. Be exact because the generator will return nothing but noise if you ask for a random word that does not exist.
Some generators allow you to choose specific genres and the number of songs you want to generate. With a few clicks, you can turn any rainy day into a bright day with the new songs you discover.
The song random generators available online are very entertaining to use. They are a great encore to your daily music experience on any electronic device.
Fun and Popular Random Song Generators
Here's a roundup of random song generators for all uses and tastes.
INK
INK is an AI-powered tool that helps generate catchy songs within seconds. What's more, the process is pretty straight-forward.
You just have to enter the relevant keyword and allow the tool handle the rest.
Randomme
If you don't know which song to play, you can generate it using Randomme. When you select a song, you can click on which platform you want to play it: Spotify, YouTube, or Amazon. All genres (pop, rock, rap, etc.) are represented. This generator also includes videos that are the most popular on YouTube.
Random Lists
Random Lists let you generate songs, entire albums, and even music videos. It also links many of the most popular sites where you can watch the music videos or read the lyrics.
Generator Mix
This simple tool lets you find fantastic tunes on your computer. Generator Mix has gathered 1000 best-rated songs from the last 100 years. It will show you the album art, the name of the song, the artist, and when it was released.
Cool Generator
This song generator has collected over 11487 of the most popular song categories, of which 50 songs are ranked according to popularity. The site is designed to be user-friendly. It helps music lovers discover different kinds of music, including pop, jazz, hip hop, Latin, etc.
To Wrap Up
Music has a broad spectrum of genres that you should explore. There are a lot of songs out there! From different eras to top 5 hits, rappers to classical arrangements, you can find songs and remixes to match your every mood. So next time you want to add a new song to your playlist, don't forget to use a random song generator!
Frequently asked questions
What songs should I sing?
B52s – Love Shack.
– Whitney Houston
Gloria Gaynor: I Will Survive.
Bohemian Rhapsody – Queen
The music is by Neil Diamond called Sweet Caroline.
Bon Jovi – Livin' on a Prayer.
Dancing Queen – ABBA
Madonna is like a prayer.
How does Spotify pick random songs?
Start the Spotify desktop app on your Mac or PC.
Listen to the album or playlist you want to listen to. You can click the shuffle icon at the bottom of the screen, which looks like two overlapping arrows.
By default, the toggle button will turn green.
How can I create my own song?
Choose a style. Write a song in which genre you want to work on.
Develop a rhythm. Choose the rhythm and beat that match the mood and genre of your song.
Develop a melody
Take training
Necessary equipment
Song structure
Choose a title
Write down ideas
What are the most random songs?
Baauer "Harlem Shake" (2013)
P.M. "Set Adrift on Memory Bliss" (1991) by Dawn.
Sugarhill Gang "Rapper's Delight" (1979).
Young B and DJ Webstar (2006), "Chicken Noodle Soup,".
Lorde "Royals" (2013)
Avone "Because I Got High" (2001).
How do I choose a topic for a song?
Organize your topic in an overall way, and then ask yourself, "What about that?"". Take the time to ask yourself, "What about love?" Once you've decided it's really about your lover, keep asking, "How about him/her?" Continue to research.
What is the weirdest song on Spotify?
Its biggest aquarium in the world.
Bing Crosby, Lydia, Tattooed LadyGroucho Marx, London.
Themeel Merman – Anything You Can Do.
Phil Harris, Woodman, Save That Tree.
George Formby Cleaning Windows.
Al Jolson, Jonathan Crosby, The Spaniard That Blighted My Life.
DIDINA DOOMJIMmy DOOD is the name of the video.
Which is the greatest song of all time?
'Respect' by Aretha Franklin named the Greatest Song of All Time by Rolling Stone. (WTRF) – Rolling Stone has released its list of its 500 Greatest Songs of All Time, and Queen of Soul is among those at the top. "Respect" by Aretha Franklin topped the list. According to the entertainment magazine and website, there is 1.
What is the top 10 songs this week?
A Thousand Miles by The Kid Laroi.
Harold Styles
It's out of timeThe Weeknd.
Glimpse of UsJoji
(Feat. Left and Right). Janet Kook of BTS)Charlie Puth. The Jung Kook of BTS).
Kathee Bush (Reaching That Hill).
About Damn TimeLIZZO
Heat WavesGlass Animals
What's a weird song?
| Weird Song Title | Year Released | Artist |
| --- | --- | --- |
| 28. "Cold Ethyl" | 1975 | Alice Cooper |
| 29. "Bike" | 1967 | Pink Floyd |
| 30. "Boys Latin" | 2015 | Panda Bear |
| 31. "Feeling So Real" | 1995 | Moby |
Who is the most famous song?
According to some people, it is "God Save The Queen" while others it is"The Star-Spangled Banner," which is also the most famous song of all time (not without reason, since it allowed its creator to make.