Are you a student who has an assignment deadline due soon? Have you come up with a topic for your work? If not, you can consider using an essay title generator.
For a hardworking student vying for high grades, every homework is worth a billion bucks. That's right, which is why some look for tools to help them finish their outstanding tasks. Luckily, technology has opened a new era for learning in the 21st century.
This article will teach you everything you need to know about an essay title generator. You will learn about the three benefits of using one and INK's ability to provide the ideal academic writing service.
Ready to discover awesome stuff? Read on!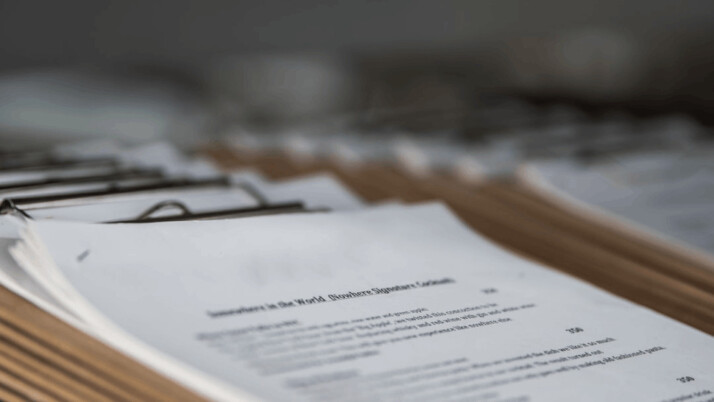 What Is an Essay Title?
Essay titles embody the overall topic of your academic writing output. It gets your readers informed about the subject discussed in your work.
Essay titles should follow academic guidelines and strict protocols. That's why it is understandable if you are having difficulty making one.
Students worldwide are doing their best to accomplish academic tasks. Essays are one of the archenemies of students who wish to rest at home after being given such a challenging assignment.
Your essay title decides the fate of your output being read or not. Regardless if you're cramming or not, you might need a helping hand in making one.
What Is an Essay Title Generator?
Is that a bird? A fly? No! It's an essay title generator!
Kidding aside, technology has brought a lot of innovative discoveries to the 21st-century digital world. People's lives are becoming easier compared to the previous centuries.
Jobs are becoming more uncomplicated, and workers are finding new ways to ease their labor.
This kind of academic tool intends to help students brainstorm essay title ideas. Yes, it's as simple but as significant as that.
The 3 Perks of Using an Essay Title Generator
Suppose you are one of the technology haters or individuals who distrust innovations. You might want to proceed with reading this section. The digital age has delivered many tools that we can use to make our tasks easier to accomplish but have better quality.
Generators like this one do that. Not only does it make your academic life easier, but it also adds color and flavor to it.
1. Follows Academic Guidelines and Standards
Having a hard time making an essay title that follows academic guidelines and standards? You might want to use a generator now.
Tools like this one can help you brainstorm essay titles that adhere to the instructions provided by your teacher or professor. You can just set the writing settings to "academic" from "casual" or "formal."
So, if you're worried that your essay title might not reach your professor's standards, your essay title tool has your back.
2. Uses AI Technology
Applications like INK uses newly improved and updated AI technology to ensure that your essay title seems to be brainstormed by an actual human.
If you still don't know the definition of AI, it stands for "artificial intelligence." It is a set of computer programs that makes a computer work and think like an authentic human.
This is one of the best contributions of 21st-century technology. Not only do robots work to serve people at techie restaurants, but they also help students like you to finish their homework.
3. Hassle-Free
Lastly, essay title tools have your back if you are cramming your homework and must submit your essay within a minute or two. You can simply copy and paste your essay, and the software will choose the best title.
Tools like INK allow you to generate essay titles within a minute. Sometimes, it can only take a few seconds. It's hassle-free because you don't need to look for other methods.
Instead of wasting your energy stressing about which essay titles to use, you can ask for help from your trusted essay title tool. By doing so, you get your problem solved immediately!
Summary
The academic life of a student is challenging. The variety of tasks they face on a day-to-day basis may exhaust them after a long while. That's why tools that can generate essay titles are essential to make their lives easier.
Technology has given us many innovations that intend to improve our lives with a single click. We should remember to maximize their potential to use them to our advantage.
As they say, "You have to work smarter, not harder."
Explore All
Headline Generator Articles