The title of your article is important for many reasons. From the search engine perspective, it needs to be as descriptive as possible. This is because it is fundamentally a keyword, which you can use as a target in search engine optimization (SEO).
No matter how good your content is, it likely won't get the traffic it deserves without a good SEO score. Optimizing the title keywords of your article is critical to rank higher in search engines.
If you're unsure how to start with your title, there is no need to worry. This article has laid out everything you need to know about optimizing titles. These strategies will help you get real results and increase your site's traffic.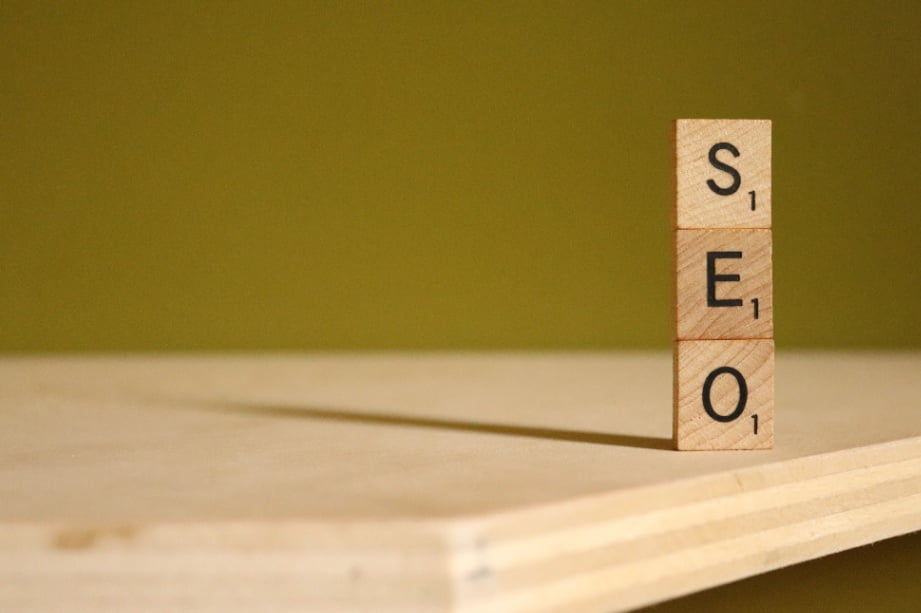 What Is Search Engine Optimization?
SEO is the practice of optimizing websites, email, online ads, and both digital and traditional media. It helps to increase their chance of appearing in the search engine results. This is a popular and often-used marketing technique by many companies.
The Benefits of an Optimized Title
Before we dive into ways to optimize title keywords, let's take a look at the benefits of a good SEO score.
1. Ranks Your Content Better in Local Searches
Many people think that the article title has nothing to do with the SEO score. But it's actually used to tell search engines what the webpage is about and how to rank it. With an optimized title, your content will rank higher in search results and thus get more exposure.
2. Boosts Your Credibility
One of the biggest uses of SEO is to keep your website accessible to your audience. Search engines display your content at the top of the results page if it has a high SEO score. This suggests to readers that it is an interesting and credible article worth their time.
3. Attracts the Right Audience
SEO Ranking is not about getting top spots on search engine results pages. It is about attracting the right audience. You can attract genuinely interested people to your content using the right keywords. Even when they rank higher, people tend to ignore the search results that don't have the right keywords.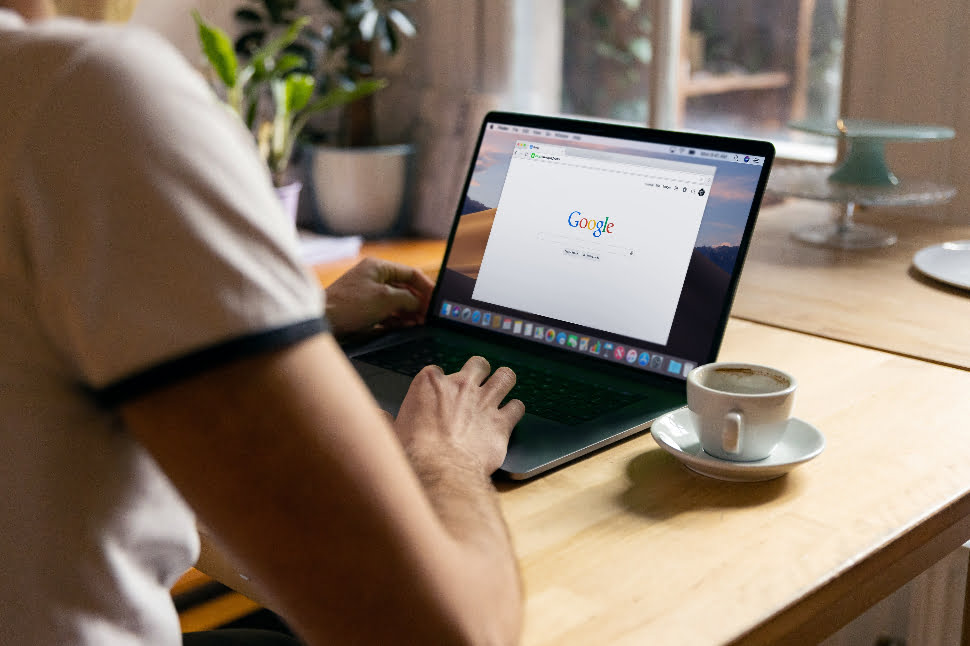 How to Boost SEO Using Title Keywords
The main keywords that should be used in your blog are the ones that should appear in the title. Here are some tips on boosting the SEO score of your titles.
1. Make It Short
Limit titles to around 7-8 words long. This is the best length for SEO use. The goal is to make your title easy to scan and memorable so that more people are enticed to click on the link. The best way to accomplish this is by using only relevant words that are natural for the content you're about to share.
2. Choose the Right Keywords
SEO is not just choosing any keyword but targeting keywords indicating that your content will be relevant to your marketing goals. If you use more targeted keywords, your content will rank better when someone searches for them.
3. Put Important Keywords First.
Your keywords should be listed in order of relevance, from most important to least, emphasizing the first keyword. You should also list the 4-5 most relevant terms alphabetically.
4. Make It Readable
Your title needs to be easy to understand. Try cutting out unnecessary words. Don't use overcomplicated words, as this can scare your readers. We don't want that!
The more you can make the title readable and concise; the more people will click on it. And eventually, the more organic traffic you can get.
5. Keep It Interesting
Your title is the first thing the reader is going to see. It's how you make your first impression. Think of how to make your content catchy and memorable. You also want to think of how to make content that will interest your visitors.
Try thinking outside the box and using titles that are unique. You can also vary the title font size, colors, and layout. This helps your title become visible on screens of all sizes and works on any device.
6. Make It Suitable for Indexing.
Search engines use indexing to organize information before a search to ensure that superfast responses are given to queries. So make sure to choose the most easily indexed words in the title. These words can stand on their own without an introduction or explanatory sentence.
7. Use an Online SEO Optimization Tool
If you don't want to put some time and energy into optimizing your title, you can always use an SEO optimization tool. SEO tools boost SEO rankings and help create optimized title keywords for you. Some great tools include INK and Copy AI.
Once you have an optimized title, you can start implementing other tips for broadening your SEO strategy. In the end, you will get a higher ranking, more visitors, and a higher return on your time investment.
Other Ways to Increase Your Overall Content SEO Score
There are many methods to increase the overall SEO score of your content. Here are some of them:
Use Optimized Keywords
Improve your page loading speed
Produce high-quality and Readable content
Optimize your links
Properly format your page
Create clean, focused, and optimized URLs
Optimize your Meta Title
Pitfalls to Avoid in Making Your Title
Do Not Repeat Title Keywords.
Repeating these keywords in the title will create an awkward sentence structure, which may deter people from opening it in the first place. Additionally, you should avoid repeating your title keywords too often in your content. This can create monotony and point readers in the wrong direction.
Avoid Using Jargon and Slang Terms.
Jargon and slang terms should be used sparingly in content and never in your titles. Not everybody may understand what they mean. You should use phrases or words related to your niche in your title key phrases to target your audience better.
Cut Unnecessary Words (e.g., "some Notes on ….")
Word choice is everything when it comes to making titles. Instead of filling your title with aimless search phrases and words with no purpose, try being more specific. This will boost your search engine presence and attract more readers.
To Wrap Up
Search Engine Optimization is employed to increase a website's rating and ranking in search engines. It is important to hype up the SEO statistics in the post's title when you're writing a piece of content. This can be done by utilizing the different title strategies.
Use your keywords wisely. The titles should be interesting and memorable. Don't repeat the same keywords too many times in your title, as this can decrease your SEO score. Remember these tips, and you're well on your way to optimizing your post titles.
Frequently asked questions
How do you write a meta title for SEO?
Keep it concise. Meta titles should be short, but sweet – Google typically displays 50 to 60 characters of a title tag.
Make sure you include a keyword that you're interested in.
Include a call-to-action
Use your content title & description to match it.
Make sure they are unique.
How do I optimize my title for SEO?
Try to create titles with 50-6 characters.
Put your title tags on your website and on the SERPs!
Write and be Honest by following basic writing etiquette.
Use keywords in your title tag (where appropriate).
What is the fastest way to rank a keyword?
Here's how to lay the foundation.
Second step: Conduct your initial keyword research.
Check Out the Competition Step 3.
Step 4: Consider Intent
Content Conceptualization
Step 6: Execute
Here is step 7: Optimize for Your Keyword.
Step 8: Publish
If you want to attract more clicks from your website, you must know how to write an exceptional title tag. SEO tools can make your title tag even more efficient as part of search engine optimization (SEO).
What should an SEO title contains?
This should describe the content of the page/post and set reader expectations;.
Include your primary keyword in your title tag.
Keep your title tag short and sweet: 50-60 characters shouldn't be needed.
How many keywords should I use for SEO?
If they're just close variations, it's much more likely that you'll want to target two or three keywords per page. More than four pages can be a bit crowded; after all, each page only has a title tag and meta description.
Does title affect SEO?
Page title tags play a critical role in SEO as they affect how Google's algorithms understand your content. Changes to your search engine rankings, visibility, and traffic can either enhance or decrease your search results for your primary keywords.
How do you use keywords in a title?
The title tag for a webpage is used to distinguish one page from another by defining the topic. If two pages appear on the same website, the search engine can distinguish between them using the keyword in the title tag.
How do I optimize my website title?
What are the title tags?
The Title Title Can Only Be Used In One Place.
Create Unique Tags
Use the same tag as your page title.
Relevant to the content.
Keep it under 60 characters.
Start with stops and avoid them.
A Branding Last
How do I use SEO to improve keywords?
Provide authoritative content that is relevant.
Make sure to update your content regularly.
Metadata
Having a link-worthy website.
Use alt tags
How do you optimize a title tag?
The Site's Context
Keywords to searchers
Relevance of Topics Within This Page.
Unique Tags
Dynamic options are possible.
Action Call In SERPs.
Don't do too much.
Keep Your Title Tag's Impact In View.
Well, the answer is yes. Tags are far more important than you might think. According to Moz, title tags are the second most important SEO factor behind content. Therefore, title tags are almost as important to your site's performance as the actual content on your web pages.
What is SEO title example?
Search results for "cheesecake recipe" are 228k monthly, according to Ahrefs, making "chease cake recipe" a highly competitive keyword in the food niche. You can get thousands of visitors per month with this keyword, for instance.. if people click on your article instead of your competition's.
Is title tag a ranking factor?
Ranking factors are often cited as ranking factors in surveys on top ranking factors and with good reason, title tags are one.