A title generator is a great tool for attracting visitors to your website and making them explore your articles. We may try our best to attract users to read through articles on our site, but most online users only skim the content.
The title is the first thing the users will read to determine whether they will read the rest of your content. Therefore, writing a compelling article headline is a must to hook the users.
In this guide, we'll look at three popular tools to create a title that will catch the audience's attention.
What Is a Title Generator?
Title generators are websites that will generate a headline for an article based on some inputs. This can be a perfect way to whip up a headline that would suit your needs without the cost of hiring a professional writer. There are several suitable easy-to-use title generators online.
Why Use These Headline Generator Tools?
Poorly optimized headlines could be a reason your content marketing is underperforming. The headlines of your blog posts and web pages are important for getting clicks from social media and the SERPs. With the increasing accuracy of Google searches, a catchy title is more likely to appear when someone searches for content on the exact topic.
Title generators can help you create engaging headlines for articles and blog posts to pique readers' interest in your content. These tools employ automatic technology to generate compelling headlines based on what performs the best across various marketing channels.
Moreover, titles generated with these tools will be relevant and popular and garner your target audience's attention instantly.
Do Headline Generator Tools Work?
These headline generator tools work to provide appropriate suggestions and click-worthy headlines. However, they do have their limitations.
When it comes to creating article titles that are SEO-optimized, they are not the most sophisticated tool. This is because they don't fully comprehend your target audience as you do.
Therefore, always keep your audience in mind when using these tools to generate titles. Understand what your audience would find interesting to tweak the titles a bit for the audience to engage with your content.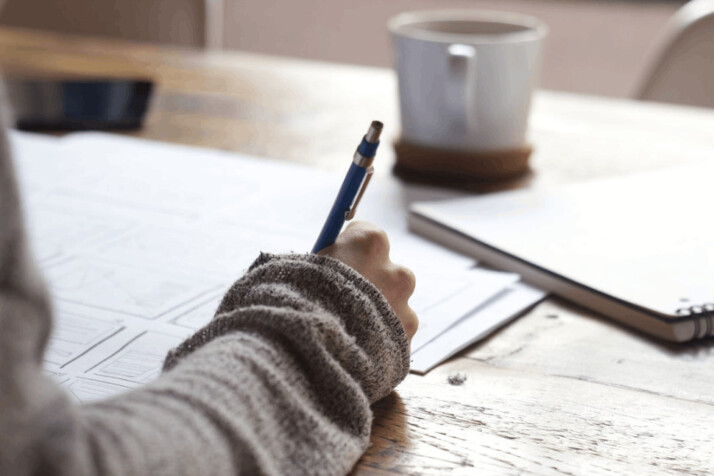 The Top Free Title Generator Tools for You
A headline generator is a handy online tool that will allow you to create catchy headlines for articles.
They are built to make your job easier when it comes to writing headlines that grab the attention of your audience. With the following free title generator tools, you can write creative headlines that people will share and talk about.
1. Blog Ideas Generator by HubSpot
HubSpot's Blog Ideas Generator is one of the best and most popular tools for generating innovative blog post ideas and headlines.
Simply enter a noun as your article's primary keyword, and the tool will generate five different headlines for free. However, you can also opt for a paid HubSpot subscription to use the tool more.
2. Title Generator by Tweak Your Biz
Tweak Your Biz's Title Generator can significantly drive traffic to your website due to its title optimization feature.
The tool lets you define a keyword and specify if it's a noun or a verb. It will generate high-quality headlines in different categories like List, Best, Question, and more. Therefore, you will have a wide range of possibilities to choose the best one. Additionally, it also promises to assist in increasing Facebook and Twitter engagement.
3. Content Row
Content Row is an easy-to-use and simple headline generator for coming up with engaging titles for blogs, videos, articles, and more.
This is an excellent tool if you're looking for a pure headline generator with extra features that other generators offer. Simply type in your keyword and let Content Row do the rest. Additionally, you can assess the quality and "clickability" of current headlines.
Conclusion
Title generators are an invaluable tool for the busy blogger, freelance writer, or content marketer. They help create titles that are creative and motivating, and websites use them as an opportunity to make a huge splash in their industry.
Whether you're writing blog posts or social media posts, there is no such thing as a perfect title for your audience. If you're looking for a fresh perspective on your content, you should consider using one too!
Explore All
Headline Generator Articles