A header of your website is the first thing your visitors will see. This means your header needs to be unique, impressive, and make a good first impression. And how do you go about having an amazing header? An online header maker can do the job!
When looking for a high-quality header for your social media, website, or blog, use one of the free header maker websites in this post. Their growing selection of high-quality, professionally-designed headers will help you stand out in the crowd.
In this article, we'll look at some free and fun header maker websites online to create trendy header designs.
Why Is a Banner Header Important?
Banner headers are essential because they're the first thing people see when browsing a website. It's important to make sure your banner headers are appealing and also that people can easily find what they're looking for on your site.
The header contains important information about the website or blog. It helps to advertise the website and give it a unique identity. Moreover, the header cannot be missed and is essential to achieve that last-minute blog post or website promotion.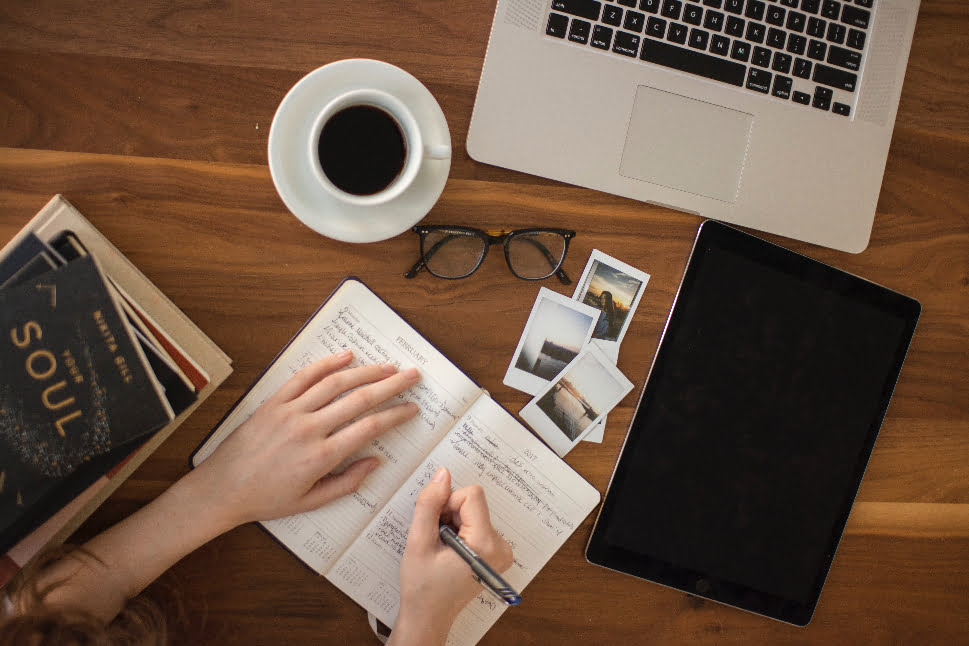 Top 5 Free Header Maker Online
There are a lot of tools to help you make headers for your websites, but they might not be the right website for you. Here are five different sites you can use to make your headers without spending any money.
Canva
Canva is one of the most popular platforms for creating banner headers for free. This application makes it possible for anyone to create beautiful banners regardless of prior graphic design knowledge. It offers a huge selection of editable website banner designs and templates. The user interface is attractive, and the process goes without a hitch.
It enables you to fully customize the chosen banner templates by incorporating new details and changing colors, fonts, shapes, and images. Moreover, you can quickly create compelling designs and banner themes.
Adobe Express
Adobe Express is a free professional desktop and web software that allows anyone to create a beautiful and professional-looking banner design. You can create personalized banners for any platform by choosing from thousands of templates.
It allows you to customize banners for your website, Twitter, Facebook, YouTube, and more. After you've made your design, you can share your work on social media, email, and print.
Snappa
Snappa is a free online graphic design program that uses blocks and shapes to create an unlimited number of header designs. Using this web application, you can create unique banners for your social media profiles, emails, and ads within 60 seconds.
With Snappa, you can create stunning banners in a few clicks. It offers you a plethora of high-resolution stock photos to choose from or drag and drop your own templates. The preset banner dimension makes it easy to design Facebook ads, Twitter cover, and email headers.
FotoJet
FotoJet is the perfect platform to make attractive banners for social media and professional networks, including Facebook, Twitter, LinkedIn, and more. You will find specific banners and templates for each of the categories.
It offers hundreds of customizable template designs. Also, several easy-to-use editing tools are available that give great creative flexibility. You need to choose one of your choices and personalize it with details to make it your own.
My Banner Maker
My Banner Maker provides a wide array of banner sizes with many different fonts. This is a popular free tool for creating banners for social media, ads, games, and more. Everyone can benefit from it, even those with little or no knowledge of banners.
You can start designing your banner from pre-made templates and photos. Because great editing choices are available, you don't need to worry about the banner's size fitting any platform you choose.
Conclusion
Your website or social media header is your first and foremost impression. Whether you're a blogger or small business owner, the banner header will be the first thing people see when they enter your website. This article outlines the top free online header maker to efficiently create unique and attractive designs without paying for them.
Frequently asked questions
How do I remove free Filmora watermark?
This is step 1. Open the Watermark Remover website.
Upload the file in step 2.
Step 3: Click on the watermark.
Download the file in step 4.
Step 1: Open website
Watch a video in steps 2 and 3.
Choose the logo in step 3.
It is simple to remove multiple formats.
What editor do YouTubers use free?
YouTubers use iMovie First, because it's free and comes with your Mac system.
Is Final Cut Pro free?
It is possible for you to download the latest version of Final Cut Pro free of charge for 90 days.
What is the best free editor without watermark?
ActivePresenter. Creating a reliable video editor suite for screencasts and recordings.
KineMaster (iOS & Android)
OpenShot
DaVinci Resolve
Shotcut. Suitable for high-resolution videos.
iMovie
Video Grabber
Blender
Is Filmora free or paid?
With Filmora, you can export footage only 10 times, and you can create a Filmoran logo on your exported projects. After you've paid, Filmora offers a subscription model (as Adobe does for Premiere Pro). If you want to get a permanent license more, you can do so.
Which is the best video editing app without watermark?
Adobe Premiere Rush
ActionDirector
YouCut
VLLO
Kruso
PixArt Video
VN Video Editor
Quik
Does Windows 10 have a free video editor?
Unlike Windows Video Editor, which is much more like a photo editor, the basic editing tools are cropping, trimming, and adding text or audio. This free program is available as part of Windows 10 and up and is great for basic video enhancements. Edits and effects can be saved and checked using the auto-preview tool.
What is the best video editor without watermark?
Photo & Video Editor Picsart is undoubtedly one of the most popular and best video editing apps for Androids we have today. Its intuitive interface is easy to use for beginners. It is not only used to edit videos, it can also edit some pictures.
Is Lightworks free without watermark?
Video Editing Software Lightworks – An Easy-to-Use Programm. You can get started for free!
Does CapCut have watermark?
CapCut has watermarks in its ends and video editing templates, so it is free to use.
What video editor do YouTubers use?
Almost all YouTubers edit their videos in one of the three popular editing programs, iMovie, Final Cut Pro, and Adobe Premiere Pro CC. This is a great tool for beginners.
What is the best video editor for beginners?
| Program | Key features | Price |
| --- | --- | --- |
| Movavi Video Editor Plus | Easy-to-use interface, large collection of samples and backgrounds, Montage Wizard | Free trial, $54.95 one-year license, $74.95 lifetime license |
| OpenShot | Keyframe animation, essential editing functions, many advanced features | Free |