Apps are a regular part of modern life. They provide our smartphones with added functionality optimized for mobile use. To this end, app development is an incredibly competitive arena. You must learn these basic app store keyword research principles to get people to download your app.
Let's begin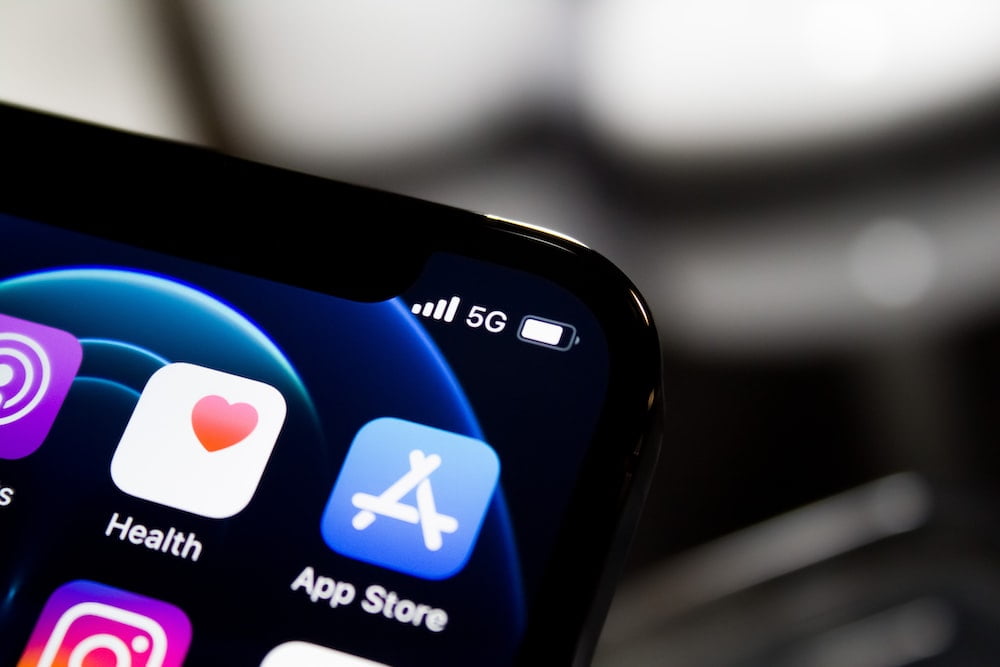 What Is App Store Optimization?
App Store Optimization or ASO refers to app development and marketing strategies that result in the best visibility possible for apps. ASO is similar to SEO only in terms of its search function and ranking algorithms.
App developers can achieve this by using optimal keywords, relevant images, and clear, localized descriptions.
ASO aims to rank your app on the app store's first page using keywords and tags that best describe your app. App stores rank apps using several factors such as:
App Name.
URL.
App Subtitle.
Keyword field.
In-App Purchases.
Rating and Reviews.
Update Cycle.
Downloads and Engagement.
All these factors will determine your ranking, but the most important are your app name, URL, and keywords.
Why Is ASO Important?
It's important to get your app to the top results for similar reasons you want to land on the first page of SERPs. Top-ranking apps are more visible to prospective users. This usually translates into a boost in traffic to your app's page.
Tips for App Store Keyword Research
If you're looking to improve your ranking on the app store to increase the visibility of your app, try these simple ASO tips.
1. Use Commas, Not Spaces
The first thing to understand is that the App Store reads commas just fine. Many developers think using commas might cause the App Store to read their keywords as an incoherent string of words. This isn't true. Spaces count toward your character limit, while commas don't.
This means adding more keywords to your string by using commas versus spaces.
2. Avoid Unnecessary Words
Avoid generic words such as articles and conjunctions because they don't have any value in terms of ASO. Moreover, they take up valuable space you could have used to further expand your keyword pool.
3. Use Digits for Numbers
Using digits for numbers instead of words allows you to add more keywords to your pool because they take up fewer characters. You might as well use the extra character space for another keyword.
4. Don't Repeat Keywords
Repeating keywords also takes up precious space developers could have used for other keywords. Again, save the space and use other relevant keywords for better ASO performance.
5. Use Shorter Keywords
The main benefit of using shorter keywords is that you get more keyphrase combinations. This grants you more flexibility and greater exposure to a specific phrase or keyword that typically has a lower ranking. The more you increase your ranking, the more useable your app will be for potential users and the more revenue you will make.
6. Use Your Most Relevant Keyword in the App Name
The rationale behind this is to take advantage of the fact that the App Store puts more weight on an App's name in ranking. Place your best keywords in your app name to get a higher position in search results.
In Conclusion
App store optimization is similar to SEO in many ways. It aims to increase exposure for an app by getting it to rank on top search results. Apps that rank high on app stores tend to enjoy greater exposure, which translates to an increase in downloads.
We hope this short guide gives you all the information you need to rank high on app store search results. Good luck!
Frequently asked questions
How do keywords work in app store?
The App Store Optimization process is now informed that keywords play a major role. Their role is to determine your app's ranking in search results and how it is ranked. Search algorithms use keywords to determine which app stores your app should be indexed on and what search terms your app has.
Keywords are useful because:They form the foundation of your website's content. Keywords should be used in any content/page you own. It allows your visitors to be sure that they are in the right place by matching your keywords to those they used when searching on a search engine.
Why is App Store Optimization Important?
App Store Optimization helps you connect with a relevant audience and push your app's selling points. Quality ASO can significantly boost installs, making it valuable to app marketers. Additionally, these are organic installs, which often prove to be an app's most valuable users.
What are the benefits of keyword research?
Consumer behavior insight
Better organic ranking
Organize your time
Spend money wisely
These tools can help you:.
Attract an audience who cares.
What is the purpose of keywords?
Keywords are words or phrases meant to represent the main ideas of a data set. The contents of a data set are often indexed using them.
What are the benefits of keyword advertising?
Keywords are cheaper per click.
Better ad rankings
A higher quality score.
Improved click-through rates (CTRs).
How can I improve my app store search?
Use Relevant Keywords. It is imperative to research the right keywords for your audience.
Optimize Your Title & Description.
Include compelling icons and screenshots.
Add Video
Research Your Competition
Build Backlinks
Take traffic (and downloads) to your App Store Page.
What is difference between SEO and ASO?
Both desktop and mobile searches are available. Google, Bing, Yahoo, etc. can be optimized to drive SEO. search engines. Despite their focus on digital, ASO focuses on the app stores and SEO focuses around the web.
How do you keyword research?
Write down what topics are pertinent to your business.
Use a list of phrases you think your customers use to describe each topic.
Find related keywords
Analyze your keywords' strength.
Compare your industry's performance.
Verify search intent
How do I increase search results in app store?
Name and description of your app are crucial to how people find and download your app. You can customize your name to fit your interests. Give your app a simple, memorable name that suggests what it does.
How important are keywords in SEO?
Keywords are crucial because they are the linchpin between what people are looking for and what content you are providing to meet that need.
What are the benefits of using appropriate keywords?
Keywords that help you rank well in Search Engines:.
Gives Life Skills:
Keyword Time Efficiency
Take Care of Competition Analysis:.
Find New Topics:
Social share:
. Keywords can help you decide:.
Useful to target the right audience.
What are app keywords?
A phrase or phrase that is part of the App Store's search queries is entered as search queries to find the app or game it contains. It is possible to narrow down the results the App Store throws up by a broad (short) or more specific (long-tail).
What is the meaning of keyword research?
Keyword research is the process of finding which words and phrases your target audience is using to search for websites and answer to questions on search engines. Keywords can be one or two words, but they can also be complete phrases or questions. Is keyword research important?
Do apps need SEO?
Websites are vital to SEO, but marketers don't ignore it. As with any app marketing strategy, SEO is crucial. SEO is also needed, as well as app store optimization, so that your apps can rank better in app stores. These strategies are combined to ensure the visibility of your app.