A project management resume contains the relevant keywords that help recruiters understand why you'd be a good fit. You can highlight your unique qualifications and experience on your resume by knowing which keywords to use. That's why including the right keywords for a project management resume can make all the difference.
Selecting keywords relevant to the job description will help you stand out from the competition and grab hiring managers' attention.
We describe the role and review a few project management resume examples to create your own and learn what keywords to include.
What Does a Project Manager Do?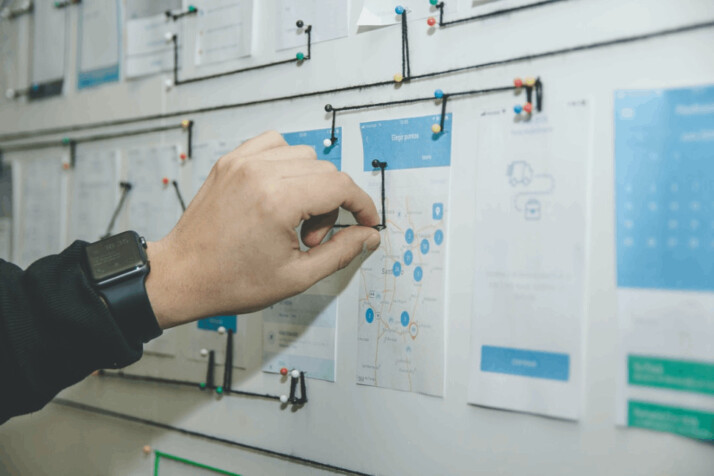 Applying procedures, knowledge, skills, and methods to complete each project stage is a job requirement for project managers. Project managers typically aid an organization in achieving its objectives by ensuring employees complete their work on time.
They create guidelines, set deadlines, and plan strategies for each project's five phases. You might wonder what these five stages are. Here they are, then:
Project managers collaborate with stakeholders during the project's conception, also known as its initiation, to determine its purpose and objectives.
People who work as project managers use the planning stage to determine each team member's responsibilities. Not only that but also the tasks they intend to complete and the due dates for those tasks.
Project managers oversee the integration of their teams' roles and keep an eye on their output during the launch phase.
The term "control" describes how project managers manage their teams. Project managers track progress and monitor how well their teams are performing to ensure progress.
Project managers give their blessing and signature to finished projects.
Employing managers may be able to tell that you get along well with others and work under pressure, thanks to your professional abilities.
Project managers frequently work in technological fields like computer science and software design, so they often use technical skills to carry out daily tasks. They employ problem-solving techniques to overcome interpersonal and technical difficulties at work.
Also, they are supervisors with the leadership abilities necessary to oversee their teams and projects successfully.
Including action verbs in your project management resume highlights your accomplishments, the significance of your work, and your self-assurance.
The Best Keywords for Project Management Resume
Attention to detail
Cooperation
Experience
Motivation
Organization
Excellent Written and verbal communication
Agile
Analytical
Assertive
Assessing outcomes
Assessing progress
Attention to detail
Budgeting
Business Alignment
Business Analysis
Capacity planning
Industry Leading
Project initialization
Project management
Active listening
Analytical thinking
Project coordination
Project implementation
Time Management Skills
Conflict resolution
Decision making
Disaster recovery
Management Skills
Prioritization
Reliability
Risk assessment and management
Team building
Assertiveness
Business evaluation
AGILE
Change control and management
Client management
Project planning
Project reporting
Due diligence
Governance
Meeting management
Quality control
Conflict Management
Project Management Background
Management of Expectations
Vendor Manager
Meeting Manager
IT Development Manager
Project Quality Control
Quality Assurance of Project
Good Intrapersonal Skills
Management of Stakeholders
Management of Scope
Software Development Manager
Mobile Apps Project Manager
Scrum
Risk Mitigation Project Manager
Project creation
Management of Deadlines
Kanban
Relationship Manager for Important Clients
Mapping Manager
Experience in Project Management Jobs
Related Experience in Programming
Programming Skills
Final Thoughts
So, you are looking for a project management job? That's great! There are always new jobs available in this growing field. However, you must write a killer resume with all the necessary keywords.
Why can't you use the same old resume you used to apply to other jobs in the past? Well, nowadays, you are not only writing for hiring managers in HR but also for machines! If the software doesn't see you as a relevant candidate with the necessary skills, it won't include you in the shortlist.
That's why you must take the time to write strategically using the most important keywords for a project management resume. If you don't include the relevant keywords in your project management resume, your experience and skills for the job won't matter.
It might seem unfair, especially if you have the necessary skills to be a great project manager, but it is what it is.
Explore All
Keyword Generator Articles