Perfecting your App store optimization is crucial for getting your app discovered. No matter how great and unique your app is, it'll be invisible in search results and lost amongst other apps without proper optimization. App store optimization involves several factors, including using app store keywords that influence the store's ranking algorithm.
Optimization makes your app visible and discoverable, increasing downloads and helping you stand out amongst the competition. Keywords are important and valuable for ranking on search engines, but selecting the appropriate keywords can be difficult.
This guide highlights some expert tips to help you find the best keywords for your app.
What is App Store Optimization?
App Store Optimization involves optimizing mobile apps to rank higher in an app store's search results. Optimizing apps revolve around getting in front of potential customers, leading to more organic traffic and user downloads.
Optimization is an easy way to help users find your product. It involves several factors and tactics, including choosing the right app name and subtitle and using appropriate keywords.
Keywords are an essential part of optimization when it comes to improving your app rankings. The keywords you choose can either make or break the success of your marketing strategy.
Tips for Choosing The Best App Store Keywords
Search popularity and volume are good indicators for ranking and traffic but shouldn't be the only element to consider when choosing a keyword.
Several other keyword selection strategies help to create a holistic picture of an appropriate keyword. Here are some expert tips for choosing the best keywords.
1. Consider Keyword Relevancy
When it comes to making a keyword choice, it's crucial to select keywords that are relevant to your product. That one describes your app's primary purpose and core functionality.
Conversion rates strongly impact keywords rankings. If you use a keyword that is irrelevant to your product, it will not convert. And the app algorithm will lower your rankings for that keyword. On the other hand, the algorithm will boost your rankings if you have a reasonable conversion rate. Before settling on a keyword, ensure that it'll attract your audience to download your app.
2. Consider Keyword Competition
Users are less likely to click on an app that ranks below the first ten results. They consider the top results the best and wouldn't want to scroll that far.
However, it's best to use keywords that rank but have the lowest competition. This will make it easier for you to gain high rankings. Monitor your keyword rankings and stick to those for which you have high rankings unless they don't result in conversions.
3. Consider Keyword Volume (Search Popularity)
It's good to look at keyword popularity before settling on a keyword. Apple allows you to check for the search popularity of particular keywords. The result can help you gauge the potential of a keyword concretely and measurably.
However, an average-searched keyword might put you in the top 10 results than a viral keyword. So target long tail keywords that are relevant to your app. They will drive more downloads and increase traffic because they're more specific and less competitive.
4. Narrow it Down.
Make an extensive list of keywords and choose the best of them. Avoid changing your keywords too often. Instead, give them a chance to work. Changing them might impact your conversation rates negatively and lead to lower rankings.
5. Track Your Keyword Performance.
After deciding on the keywords to use and incorporating them into your App Store Optimization strategy, don't forget to monitor the performance. You should be able to analyze the metrics from app stores after 3-4 weeks and determine if your keyword is working or not.
Popular App Store Keywords
Here are some of the most popular keywords, i.e., those searched for the most on the App Store.
Instagram
Mario Kart
Snapchat
YouTube
Zoom
Among us
Face app
Facebook
Disney plus
Widget smith
Bumble
Sleep sounds
TikTok
TikTok
Call of Duty
Disney
Free games
Messenger
Parler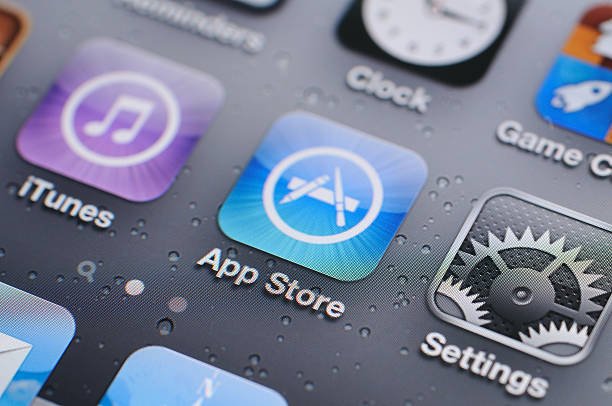 To Wrap Up
App Store Optimization involves optimizing your app's title, description, keywords, and images to rank high on search engines.
A good app store keyword can significantly increase download, revenue, and user base. There are several factors to consider when choosing a keyword, including its relevance, competition, and search popularity. You can use a keyword generator if you're having difficulty choosing the perfect keyword for your app.
Explore All
Keyword Generator Articles