Adding appropriate cover letter keywords can give your application a polished, more professional feel. Employers often look for some common keywords and phrases in cover letters to evaluate a candidate.
Moreover, the right keywords are important to emphasize your qualifications or pass any applicant tracking systems employers may use. This article provides a list of the top keywords for cover letters to get your application noticed by the employer.
What Are Cover Letter Keywords?
A cover letter is the page of the resume that is sent with an email application. It allows the company to make an informed decision on whether or not to interview you. Keywords in cover letters relate to specific skills, qualifications, and traits employers search for when screening applications and cover letters.
The keywords strategically relate directly to the job you're applying for and showcase your experience and capabilities. If your cover letter does not have these keywords, it may be deemed a poorly constructed letter. It can also lead to the company's decision being unfavorable.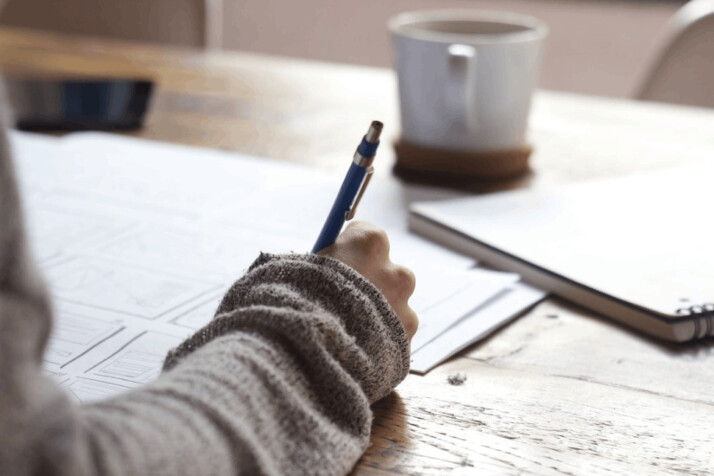 List of Best Keywords for Cover Letter
You can incorporate a variety of keywords into your cover letter. They can range from action words that demonstrate your prior job performance to recognition or skill-based words that align with the job description.
The right keywords in your cover letter can help you stand out from other candidates. Following are different types of cover letter keywords to assist you in customizing your letter to what the employer is searching for:
Skills-Based Keywords for Cover Letters
Skill-based keywords are specific phrases employers will search for to determine if your skills and expertise match the position requirements.
You can also emphasize particular hard skills in your specific domain that align with the job description. Following are some effective skills-based keywords to include in your cover letter:
Planned
Measured
Solved
Designed
Networked
Taught
Delegated
Trained
Mediated
Researched
Analyzed
Built
Directed
Wrote
Typed
Developed
Created
Action Verbs and Keywords for Cover Letters
Employers want to see how you have performed at work and the results of your past work performance. Action words are great to help emphasize this experience.
The most frequent terms and phrases that hiring managers might look for in your cover letter are definitely action words. Consider including the following action verbs and keywords in your cover letter when referring to your prior work experience:
Spoke
Analyzed
Collaborated
Monitored
Communicated
Tracked
Presented
Developed
Instructed
Applied
Developed
Mentored
Motivated
Succeeded
Implemented
Led
Initiated
Managed
Integrated
Guided
Recognition Keywords and Phrases for Cover Letters
Recognition keywords highlight awards, honors, and other accomplishments received in your past job. It highlights your capabilities and recognizes you for a job well done.
The following list of recognition-related keywords can help you improve your cover letter:
Honored for
Accomplished
Credited with
Awarded with
Distinguished
Lauded for
Selected from
Promoted
Chosen for
Recognized for
Appointed to
Designated
Results-Oriented Keywords for Cover Letters
Results-oriented keywords highlight how you contributed to your previous jobs for a particular accomplishment. For instance, you may emphasize how you assisted your prior employer in achieving goals and moving toward growth and development.
Here are effective result-oriented terms you can use to enhance your cover letter:
Recorded
Persuaded
Contributed
Produced
Improved
Saved
Secured
Resolved
Established
Achieved
Gained
Updated
Leveraged
Innovated
Upgraded
Reached
Redesigned
Increased
Organized
Conclusion
This article provides a list of the most common cover letter keywords. You can use these keywords as a starting point to write a cover letter that grabs a hiring manager's attention.
Please note that these are not the only work-appropriate keywords. But they make up many of the most-used keywords in cover letter writing.
Explore All
Keyword Generator Articles