With numerous content online, it's harder than ever to keep up with the ever-changing trends in SEO and maintain a competitive edge. Incorporating the right words into your blog or online store content is key to ranking high on search engine results. Finding the right terms to include in your content or even keywords to write about can be challenging. But with free keyword research tools, the process is easier.
Keyword research tools are invaluable when it comes to SEO planning. They help you generate blog topic ideas and discover the terms to incorporate into your content for search engine optimization. With so many tools available, you'll want to ensure you use the best tools. We've put together a list of our favorite keyword research tools to help you rank on the first pages of search engines.
Free Keyword Research Tools
You can see how many people actively use a search term with keyword research tools. And how much competition you face to rank for specific phrases. You can also identify trends and generate blog topic ideas. There are several keyword research tools online. We'll list some of the best user-friendly and highly effective ones.
Keyword Generators for Blog Topic Ideas
Keyword generators let you in on what your potential customers want to know. They provide blog topics and keyword ideas by scraping search engines and question-and-answer databases. Here are some of the best keyword generators.
1. INK
INK keyword generator is an exceptional and highly-efficient tool that can help you generate keywords in seconds. INK provides unique content ideas that drive traffic, click-through rates, and impressions. Moreover, it has a tone option to help control your word choice and the emotion it evokes.
The INK keyword generator is free and accessible from your browser. It only requires a few easy steps: Provide a text and select your preferred tone of voice. Then click the AI write button to generate multiple unique keywords you can copy or save for future use. INK has no search limit, so you can use it many times daily.
2. Keyword Surfer
Keyword Surfer is a new tool that plugs into the Chrome web browser. When it's on, results are displayed on your results page whenever you enter a search term. It's an efficient keyword research tool that delivers web browser results based on your search.
Data delivered by Keyword Surfer includes:
Keyword Ideas with their search volume
Pages that rank for that term
Each search term's cost per click (CPC).
Traffic to the pages that ranked 1 through 10 for that term
3. AnswerThePublic
AnswerThePublic is an excellent platform for getting raw search insights. It shows the questions people are asking about the topic you enter as your search term. Results are displayed in a graphic image with users' who, what, where, when, and why questions.
AnswerThePublic offers a great way to generate keyword ideas and discover what your potential customers want. You can download the data as a graph or a list. The platform has a limit of three free searches per day, so you'd need to be creative in using each search.
4. Keyword Sheeter
Keyword Sheeter provides you with autocomplete results from Google. It shows you real-time data on what people type into the search engine. Keyword Sheeter is great for generating a list of keyword ideas. It generates about 1,000 ideas every minute and allows for free exporting. However, its free features do not include search data or volume on how competitive it is to rank for a term.
5. QuestionDB
QuestionDB is a powerful tool that can help you generate blog topic ideas. It pulls questions people ask about your keywords from question and answer websites like Quora and Reddit.
The free version of the tool limits you to 50 results per query. You can download the results of your search with a single click.
Freemium Keyword Research Tools
Some premium paid websites have free tools for limited use. You get the same excellent services for a limited number of searches or fewer features. These tools include:
1. Ahrefs Keyword Generator
Ahrefs Keyword Generator is a great keyword research tool. Enter a keyword or phrase, and the tool will generate the top 100 ideas from its database of over 8 billion keywords.
For each keyword phrase, the Keyword Generator shows:
The search volume
Keyword difficulty from 1 to 100
How recently the search result was updated
Questions related to your search term
2. SEMrush Keyword Magic Tool
To access SeMrush's tools, you need to create an account. With the Keyword Magic tool, you can access over 20 billion keywords. It provides free reports on:
Monthly search volume
Competitive density
Keyword difficulty
The Keyword Magic Tool has some sorting and organizing features. You can sort keywords into topic-specific subgroups, apply filters to narrow or expand your search, and export your findings. The free account limits you to ten searches per day.
3. Ubersuggest
Ubersuggest is another excellent option for you. It shows you the search volume, SEO difficulty, paid difficulty, and CPC of any search term you enter. It also specifies the number of backlinks you'd need for ranking on Google's first page for that keyword. You'll see a list of keyword and content ideas as you scroll through.
You can find related blog titles on the page content ideas list. You'll see the number of people that click on and share each article. The free version of the tools limits you to 3 keyword searches per day.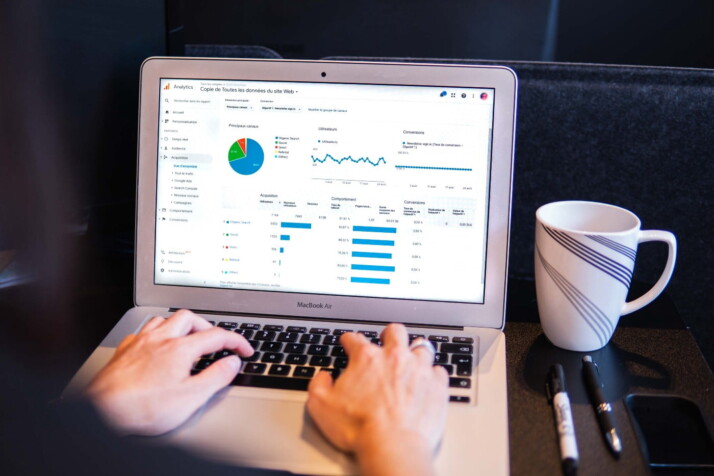 To Wrap Up
Keyword research tools are powerful for SEO planning and a great addition to your marketing arsenal. The tools mentioned above can help you develop a targeted strategy for search engine optimization and improve your blog marketing efforts.
Identify the tools that suit your needs, educate yourself on their benefits, and use them to optimize your blog and website. The best keyword research tool depends on personal preference, unique goals, and budget.
Explore All
Keyword Generator Articles