In today's hyper-competitive job market, job seekers must leverage everything they can to stand out from many fellow applicants. Job search keywords are only one of the tools that can help expedite the hiring process. If you want to learn how to use keywords to your advantage, read on.
This article will explain keywords, their importance in a job search, and how to use them. Let's begin.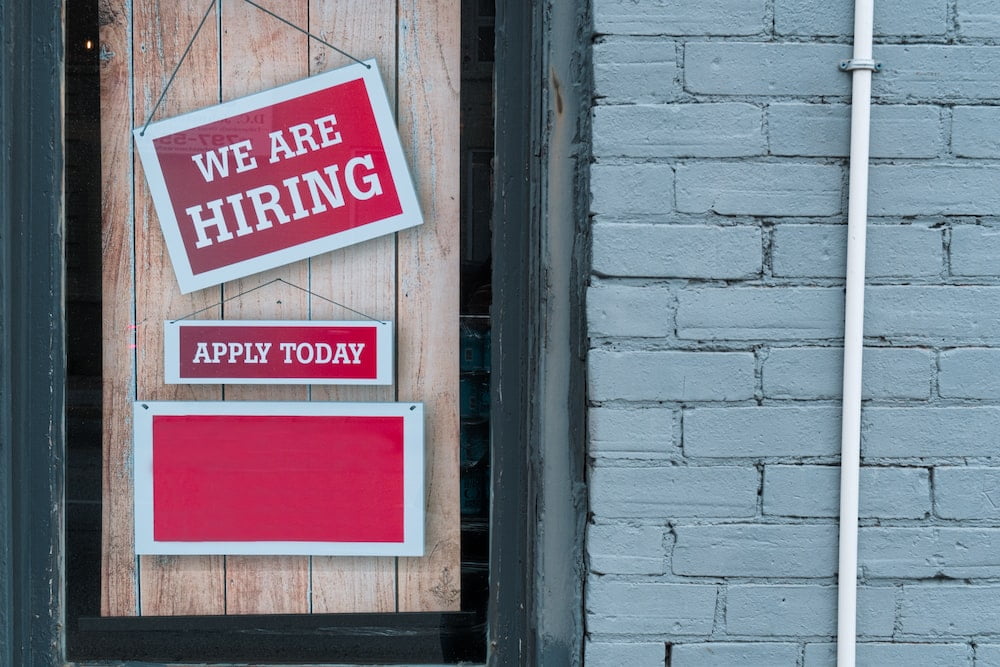 What are Keywords?
Keywords are words and phrases that aid search engines find relevant, high-quality content. They are the basis for the topic scope of a search query, and they help search engines filter out irrelevant content.
Recruiters use keywords to filter prospective candidates, allowing for a more targeted search and better leads. Keywords are a mainstay in any marketing campaign because they can be leveraged to attract traffic to a website.
The Importance of Keywords in a Job Search
Keywords are a quick and easy way to gauge the qualifications a company is looking for. Job applicants can use this to expedite their job search by helping them connect with potential employers for whom their skills are ideal.
Job searchers can add keywords to their documents, such as resumes and cover letters, to "rank" for that particular word. Moreover, many companies use an applicant tracking system to streamline recruiting and hiring. 
The software organizes applicant information and allows hiring managers to find applications that match their search parameters. This is especially important for companies that process hundreds of applications without reading resumes line by line.
Effective Ways to Use Job Search Keywords
Now that you understand how keywords work in a job search, it's time to learn how to use them to your benefit. Below are a few keywords you can add to your application document and freelancer profile to attract potential employers and clients.
1. Field or Industry Buzzwords
Industry buzzwords are effective keywords because they embody what happens in a certain industry or field. Using buzzwords can give the impression that you are well-versed in a particular field.
Your field and industry can narrow recruiter searches to find the applicant they need.
For example, you can add keywords such as "litigation" or "qui tam lawsuit" to indicate your area of expertise.
2. Location
Location is vital to local SEO because it allows recruiters to find candidates within a specific locale. This will significantly aid recruiters in finding applicants from ideal locations. Include your location in your documents to take advantage of this.
3. Industry-Specific Jargon
These are useful for narrowing your search for specific positions. Jargon can indicate your area of expertise. You can even match this keyword with those found in the job description of a role you want.
4. Job Type
Job types are either full-time or part-time. Recruiters use these keywords to find applicants based on their availability. Using job type among your keywords will also help narrow recruiter searches.
The Bottom Line
The primary function of keywords is to provide search engines with a basis for determining the content to present to a user. Job applicants can leverage this by making it easy for recruiters and potential employers to find them. 
These are only a few keywords you can use to help ease the hiring process. Try to experiment to see what works for you. Best of luck!
Frequently asked questions
How do I search for keywords in a job post?
The job description can be found here.
Use a keyword search.
What you're looking for.
Be sure to use the exact words in your resume.
Stick to your hard skills.
Keep your skills
What are types of keywords?
Market segment keywords
Product-defining keywords
Short-tail keywords
Mid-tail keywords
Long-tail keywords
Product keywords
Competitor keywords
Customer-defining keywords
What is your most important searchable keywords?
It is your name that is most important for you because it is used in many searches by recruiters, employers, network members, family members, and friends.
What a keyword means?
Keywords are terms used in digital marketing to describe a word or group of words an Internet user uses to perform a search in a computer or search bar. During an SEO strategy, keywords are very important and should be the core of any web-related copy (present in content, titles, and SEO elements).
Why You Should Use keywords from a job description in your resume?
Keywords are used to draw hiring managers' attention because they match the description of the job. Most recruiters and hiring teams scan resumes for relevant experience so having keywords makes your resume stand out from the rest.
How do you write skills on a resume?
List only skills relevant to the job, scan the job listing for must-have skills, and list those skills (if you have them), pair each skill with a responding proficiency level, back up your skills with other resume sections, and mention.
What is keyword and example?
Keywords are words and phrases that people type into search engines to find what they are looking for. How might you search for a new jacket by typing something like "men's leather jacket" into Google. The phrase consists of more than one word, but it is still a keyword.
What are job search keywords?
Keywords are the words or terms candidates use when searching for a job. By typing in specific keywords about a role, skill or industry, candidates automatically narrow down their search and search, based on their desired position, are displayed.
How can I improve my recruitment skills?
In keeping with the Big Picture. Have a clear company strategy you can refer to whenever you're looking to fill a position.
Dig Deeper
Outside the box
Continually Self Improve
You need to maintain your talent community.
Track Metrics
Be Proactive
What should I put for a job or keywords?
If you have skills that can be employed in a variety of roles, search on terms that describe your skill set to uncover jobs that would match your skills. If you're an app developer, you can search naturally for the job title as keywords. You can also search by the skills required to succeed.
What keywords do recruiters look for?
Leadership
Problem solving
Performance and productivity improvements.
Written communication
Team building
How do I optimize my resume for keywords?
Read carefully the job listings.
Include role-specific keywords
Include industry keywords
Place your resume keywords in the right place.
Use spelling, numbers, and abbreviations carefully.
What is keyword in job application example?
What are resume keywords? Resume keywords describe specific job requirements. Candidates are candidates that have the qualities, skills, expertise, and values that the recruiter seeks in them.
What skills should I list on my resume as a recruiter?
Candidate screenings and assessments.
Communication skills are both verbal and written.
Relationship building
Talent acquisition techniques
Networking
Negotiating
Knowledge of employment laws and practices.
Executive recruiting
What should I put on skills on my resume?
– Problem Solving Skills
– Critical Thinking Skills
– Flexibility
– Communication Skills
– Teamwork
– Organization Skills
– Creativity
– Emotional Intelligence