A keyword in research refers to the term you use to find relevant resources. For example, if you're a student looking for information on Pluto, you would use Pluto as your keyword.
It may also refer to a feature of your research study that relates to the knowledge that you are looking to find. Just like generic search, the keyword in research brings you to the page or source of your choice. The keyword often appears in the title and various tags or metadata.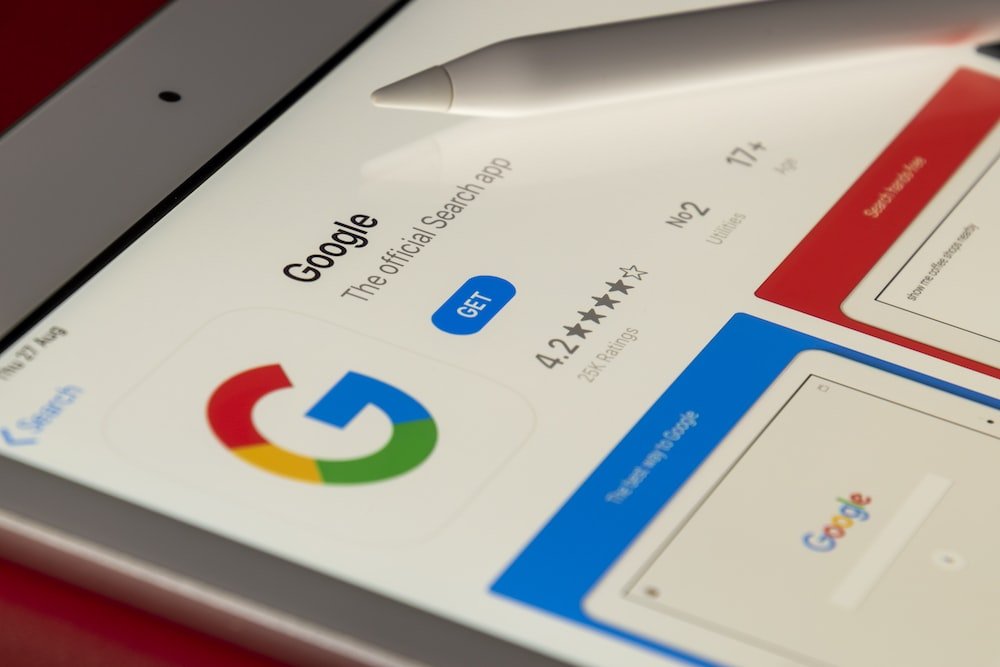 Let's delve deeper into the subject by studying its elements and learning how to conduct keyword research for SEO.
Primary Considerations for Keyword Research
These considerations refer to metrics for determining the right keywords as well as the inner workings of the process. While conducting keyword research, there are three primary considerations.
1. Importance
Google uses its ranking system to determine which information is most relevant. As such, the idea of search intent becomes relevant. One of the most important factors in determining how well your content performs for a specific keyword is how well it satisfies its criteria.
Furthermore, your content should be the most useful option for that search. After all, Google won't promote your content's ranking if it's not better than other online topics.
2. Authority
Google will give greater prominence to content it considers credible. Your site needs to be enriched with useful, informational material and promoted to earn social signals and backlinks to achieve this goal.
Your content's chances of ranking on the first page of SERPs are diminished if you aren't recognized as an authority in the field. It also decreases if the SERPs for a particular keyword already features many authoritative sites, such as Forbes, that you cannot hope to outrank.
3. Monthly Search Volume
Even if your site achieves first-page rankings for a keyword, it won't generate any clicks if nobody ever searches for that term. It's like opening a store in an abandoned town.
The MSV (monthly search volume) is the average number of times a keyword is looked up in a given period across all user groups.
How to Use Keywords in Research For SEO
There are factors to consider when writing an article. When preparing a written piece, you should consider the search intent your keyword will attract and how best to structure the article. Here are steps to conduct meaningful keyword research.
1. Compile a list of relevant issues
To begin this approach, consider the topics you wish to rank for in broad categories. You will generate five to ten topic buckets that you believe are relevant to your business. Then, you will use these topic buckets to generate specific keywords later in the process.
If you are a frequent blogger, these are likely the themes you write about the most. Or perhaps these are the most prevalent subjects in sales interactions. Put yourself in the shoes of your buyer personas; what types of search terms might your target audience use to locate your business?
2. Fill the topic buckets with keywords
Now that you've identified a few topic buckets to focus on, it's time to select keywords that fit within those buckets. These are keyword terms you want to rank for in SERPs (search engine results pages) since your target audience searches for them.
You merely need to construct a list of search terms for a single topic category. Although Google encrypts more terms every day, another way to obtain keyword ideas is to see what your website is being searched for.
To do this, use Google Analytics or HubSpot's Sources report, accessible through Traffic Analytics. Dig deeper into your website's traffic sources and organic search traffic bucket to select keywords.
You should repeat this practice for as many topic buckets as you have. If you're having trouble thinking of appropriate search phrases, ask your Sales or Service colleagues what terms and questions their prospects and customers use. Those are frequently excellent places to begin keyword research.
3. Intent, keyword research, and analysis
As stated in the preceding section, user intent is currently one of the most important ranking factors for Google and other search engines. It's no longer enough to include the keyword a user typed into a search engine. Your website now needs to address the issue that prompted that search. So how does this impact your keyword research?
It's simple to take terms at face value, but unfortunately, phrases can have multiple underlying meanings. Because a search's motivation is crucial to your ranking potential, you must be more cautious when interpreting your target keywords.
Consider researching the keyword "how to start a blog" for an article you intend to write. "Blog" can refer to a blog post or the website itself; the searcher's intent will determine your piece's path. Does the searcher wish to discover how to create a blog post? Or do they want to learn how to build a website domain for blogging? Before committing to a keyword, you must confirm its intent if your content strategy exclusively targets individuals interested in the latter.
To determine the user's intent behind a keyword, it's a good idea to enter the query into a search engine and observe the results. Ensure that Google's content closely resembles what you intend to publish for the keyword.
4. Investigate relevant search terms
You may have already considered this creative approach while conducting keyword research. If not, it is an excellent method to fill in the blanks on such lists.
If you can't think of more search phrases, look at Google's related search terms. When you key in a term and scroll to the bottom of Google's search results, you will get a list of similar search recommendations. These keywords can stimulate thoughts for additional keywords you might wish to examine.
Need a bonus? Enter a few of these search terms and examine their associated search terms.
5. Utilize keyword research tools
Keyword research and SEO tools can help you generate exact match and phrase match keyword ideas based on your existing keyword ideas. Among the most popular keyword tools are Ahrefs, SEMrush, and Ubersuggest.
Conclusion
This article shows how you select keywords and conduct keyword research for SEO keyword analysis and recommendations. We hope you implement the strategies learned in your next SEO strategy.
Frequently asked questions
How do I use Google keywords for research?
Copy and paste a list of keywords into the search field, then hit "Get Started.". You'll also see the same Keywords Results Page as you will when you select the "Find new keywords" tool. In no matter which tool you used, you end up in the same place: The Keywords Result Page.
How do you do keyword Planning?
To open Google Keyword Planner, click Tools & Settings in the right corner. After that, select Keyword Planner under Planning from the drop-down menu. You'll then get two options: Discover new keywords – This option offers you new keyword ideas that can be used to increase your website traffic.
What are keywords examples?
Keywords are words and phrases people type into search engines to find what they are looking for. If you were looking to buy a new jacket, you might type something like "men's leather jacket" into Google. Even though this phrase contains more than one word, it remains a keyword.
How do keyword research tools work?
Tools for keyword research all work the same. You enter a seed keyword, and they pull keyword ideas from their database based on that keyword. The most well-known keyword tool on the web is Google Keyword Planner. You can also use it to find keywords for SEO, regardless of how much it's free.
How many keywords should I target per page?
Search engine marketers should focus on targeting a single keyphrase or keyphrase in addition to two to three variations on each page.
What are important guidelines for a successful keyword search?
Goals and Key Results. Take a look at the big picture first.
What are the main topics and how do they align.
Identify opportunities & priorities using strong data.
Target Audience Behavior
What is keyword research process in SEO?
Keyword research is the process of researching the search terms that people type into search engines like Google, and include them strategically in your content so that you appear higher on search engine results pages (SERPs).
What are the 5 steps to be followed during keyword research?
Keyword Selection
Keyword Filtering. As you begin eliminating keywords from the list, consider these questions.
Baseline Keywords. To begin your keyword research, you need a starting point.
Keyword Mapping
Keyword Expansion. Set Priority on Search Volume.
Why is keyword research important in SEO?
Keyword research helps you understand the search intent of your target keyword(s). You can see what results will appear when you enter your target keyword into Google Search. This can give you a good idea of which results Google considers most relevant to your search query and target keywords.
How do you conduct keyword research like the pros?
Brainstorm. Organize your research and identify keywords and phrases that are most relevant to your company.
Find an SEO Keywords Tool.
Build Keyword Lists
Set your goals and establish your baseline.
Outline Your Strategy
How important is keyword research in SEO?
Keyword research is important as it can uncover vital information for your online business. Keyword research can reveal which terms people are actively searching for, the competitiveness of those keywords, and how to improve organic search visibility, rankings, and traffic.
How many hours does keyword research take?
A keyword research project takes around 10 days and moves into developing an effective keyword strategy. With these keyword discoveries, an SEO campaign creates a strategy to grow organic traffic.
How do you research keywords for a content?
Identify your topics
Separate your topic into supporting terms.
Tools that can be employed to research different terms.
Organize your suggested variations in a spreadsheet.
Use suggested terms to explore even more variations.
Look through search volume and competition metrics each month.
How do I choose keywords?
Taking a role in your customer. You can put yourself in the shoes of a customer when you create your initial list of keywords.
Study the competition
The long tail keyword.
Keyword research is possible with these tools.
Analyze the results