A huge part of Search Engine Optimization is keyword research. No matter what type of online marketing strategy you run, you will benefit from a deeper understanding of this process. This easy-to-understand article will break down the basics of keyword research for SEO for you.
Whether you're new to this or a seasoned SEO professional, you'll surely learn something new. By the end of this article, you'll know about choosing the right keywords to generate more traffic and sales to your site!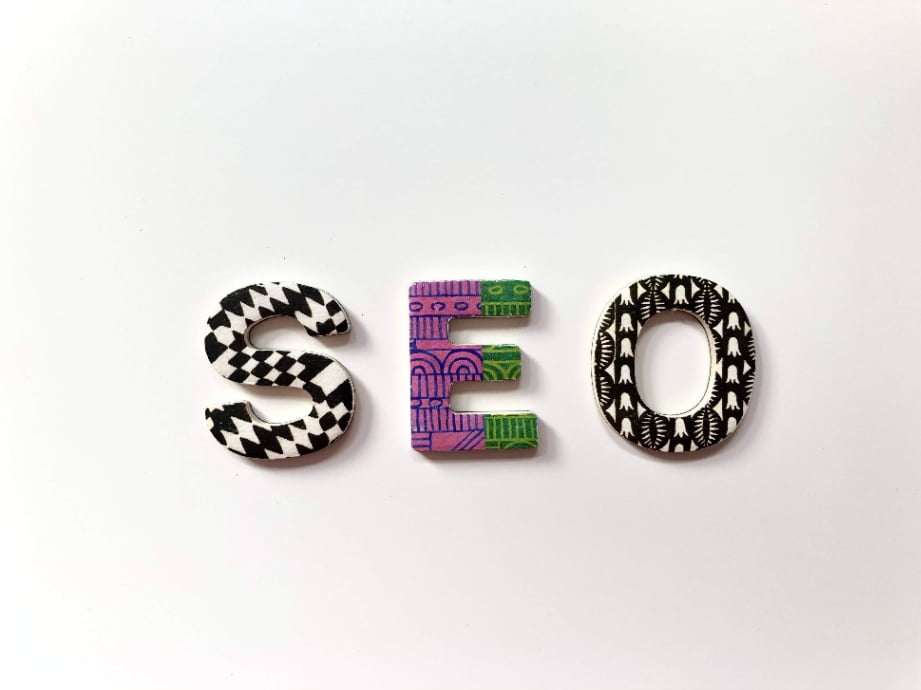 What is SEO?
Search Engine Optimization is the practice of increasing the visibility of a website or a web page in the databases of internet search engines. This is by ensuring that the page ranks highly for keywords—often updated via the website content and related social media activity.
With a higher SEO score, you can gain organic visits, leading to more visitors, more web traffic, and more revenue. Basically, SEO is the practice of taking advantage of search engine algorithms so that your website ranks highly for a given set of keywords.
What Keyword Research is and Why it's Important
Keyword research for SEO is identifying search engine-optimized phrases on a website to attract qualified visitors to a site. It is an essential aspect of SEO and is the most critical metric of a website's success.
The keyword you use for your website content needs to be an SEO-friendly keyword on as many search engines as possible. It should also be relevant to your content and high search volume.
For example, if you are an e-commerce website with a physical storefront, keywords tied to shopping can help you attract more customers. If your business is digital marketing, you can use blogging and content marketing keywords.
How to Do Keyword Research for SEO
SEO (search engine optimization) involves gathering all possible variations of keywords that may be relevant to your current site, content, and products. After you've built your keyword list, you'll need to narrow it down to the most relevant terms for your site and users. Make sure you sort, group, and prioritize your terms.
Brainstorm Your Keywords
It's best to take this first step with your team. Think about what seed keywords you want your article to rank for. Seed keywords are what help you identify your competitors and define your niche.
Keyword research tools will require you to enter a seed keyword. They use this as a reference for generating a long list of keyword ideas.
For example, if your business sells coffee machines, your seed keywords can include:
French Press
Americano
Espresso
Cappuccino
Search for Keywords Competitors Use
Another essential step for keyword research is to look at which keywords already send traffic to your competitors. Knowing what keywords are currently successful for your competitors makes it easier to foresee what keywords you should rank for.
One way to do this is to go to Google. Enter one of your seed keywords and see the competitors on the front page of the search results.
Use a Keyword Research Tool
There are several research tools for keywords that you can use in your research process. They can help you make sense of the past or present big data and make your research more efficient.
With the help of these tools, your research will be less complicated and timely. This will also make you smarter when it comes to writing high-quality content.
List of keyword research tools
Google Ads Keyword Planner
The Google Keyword Planner is a free marketing tool, but you'll need a Google Ads account first to use it. It helps you discover new keywords and get research volume and forecasts. Both of these are very helpful in keyword research for SEO.
Keywords Explorer
The Keywords Explorer can get you thousands of keywords in seconds. It has a user-friendly interface so you can use it easily and quickly. You can apply filters to help you find more useful keywords. It also displays a lot of information about each keyword, including their competition and search volume.
Word Stream
Word Stream is another free keyword research tool you can check out. According to their site, they use the latest Google search data to deliver targeted advertising ideas.
You'll need to enter your seed keyword and choose your industry and country. It will then generate a list of relevant keywords. This includes their respective search volumes on Google and Bing.
Answer the Public
Answer The Public is a powerful research tool. It helps you find what people search for in online blogs and social media. This then turns those questions into great keywords.
This is a free keyword research tool too. Its database, built from millions of searches, will predict what you will ask based on the data already entered.
Google Trends
With Google Trends, you can analyze keywords in real-time and find out what is currently popular. This is an excellent tool for generating keyword ideas and researching what keywords are the hottest!
You can easily search and compare specific keywords. Simply enter your seed keyword, click Compare and type in your second keyword. You can adjust the dates if you want. Google trends can also help you find related queries that can help streamline your keyword research strategy.
What to Consider When Choosing Your Keywords
Trend
Keyword trends can help you determine a keyword's popularity over a certain period. Remember that popularity is relative to discovery, usefulness, and competition. It will change over time.
Competition
Another thing to consider when you choose keywords is the amount of competition. Keyword competition refers to the number of businesses that compete for the same keywords.
You can determine your market's size by evaluating the competition with a keyword. It also helps you understand if a keyword is a good choice for your business or not.
Search Volume
A keyword's search volume indicates how many searches are being made daily for the keyword. If a specific keyword has a higher search volume and low competition, this is a good indication that the keyword is marketable. It also means that people find it interesting to search for.
Relevance
Keyword relevance is vital. You don't need to rank for every keyword. Using relevant keywords for your business gives you a better chance to target customers and improve your SEO ranking.
To Wrap Up
The keywords you write about on your website will determine the type of traffic you receive. It will also give you the ability to rank higher in meaningful queries. Through keyword research for SEO, you can ensure that your content is optimized and data-driven to get the most results.
Frequently asked questions
How do I find best keywords?
The first step: Learn your niche.
Goal setting: Step 2
Organize a list of relevant topics in step 3.
Take the fourth step and create a list of seed keywords.
How to use the right keyword research tools: step 5.
6. Understand the search intent.
Identify long tail keywords in step 7.
Make sure you know about your competitors in step 8.
What are the 3 pillars of SEO?
SEO is instead supported by three pillars: discovery, relevance, and authority. Keep these three future-forward SEO concepts in mind when you build your website, and you will be able to improve your position on search engine results pages (SERPs).
What are basic SEO skills?
Analytics Skills
Humor is a natural.
Data Skills
Speaking & Writing Ability
Critical Thinking
Social Skills
Technical & Programming Skills
Drive, Motivation & Adaptability
How do you do keyword research from scratch?
In order to focus your business on a broad range of topics, create a list.
You can expand each topic by adding phrases you think customers use.
Find related words for search.
Analyze your keywords' strength.
See how you rank in your industry.
Verify search intent
How do I find SEO keywords for my website?
Visiting a competitor's website and viewing the Page Source – or the underlying HTML code – gives you a better understanding of what keywords they are using. In Google Chrome, you simply click the tools bar (three lines in the top right-hand corner) and select Tools > Developer Tools.
How many keywords should I target per page?
Search engine marketers should focus on targeting one key keyword or keyphrase and two or three different keyword variations per page.
What 4 pillars are important in SEO?
There are four pillars of SEO: technical SEO, content optimization, and off-site SEO.
What are 3 main areas of SEO?
SEO is classified according to three categories: On-page SEO – everything on your website – blogs, product copy, and web copy. Web-related SEO – Anything that happens away from your website that helps with your SEO Strategy – Backlinks. Technical SEO – Anything technical done to improve Search Rankings – including site indexing.
What are the 5 steps to be followed during keyword research?
Baseline Keywords. Start your keyword research with a starting point.
Keyword Expansion. Set the priority for search volume.
Keyword Filtering. When you begin eliminating keywords from the list, there are a few questions to ask yourself.
Keyword Selection
Keyword Mapping
How do I start learning SEO?
Get a beginner's guide to STEP 1.
STEP 2 – Practice!
STEP 3: Find a mentor.
Join a SEO group at step 4.
5 – The SEO world is full of things to do.
STEP 6 – Rinse & Repeat
What are the 4 stages of SEO?
Phase 2 – Onsite Optimization
Continuing & Advanced SEO: Link Building, Tracking, Updates.
Phase 1 – Onboarding, Site Assessment, Strategy Development.
Phase 3 – Off-Site Optimization, Citation Submission & Clean-Up.
How do I master SEO?
Take a course on SEO (or several SEO courses).
Optimizing their own website is a great way to learn about SEO.
Working at a marketing agency.
Become an SEO client.
Online SEO certifications or degrees are available.
An in-house SEO professional.
What are the 5 important concepts of SEO?
Logic, Semantics, and Entities.
Mobile-First Indexing
E-A-T
AI and machine learning.
Core Web Vitals
How do you do keyword research manually?
Start keyword research by following these steps: Step 1: Try to find keywords based on key terms, related searches, long-tail keywords, and LSI. Check the TRUE keyword difficulty and search volume. Identify the user's intent in step 3.