Marketing campaigns strive or thrive based on their keyword strategy. Mastering the craft of selecting quality keywords is a must for any marketer who wants to carve a space for himself in the industry. If you need help looking for keywords for blogging, this guide will bring you up to speed on everything you need to know.
Let's start with the most vital concepts.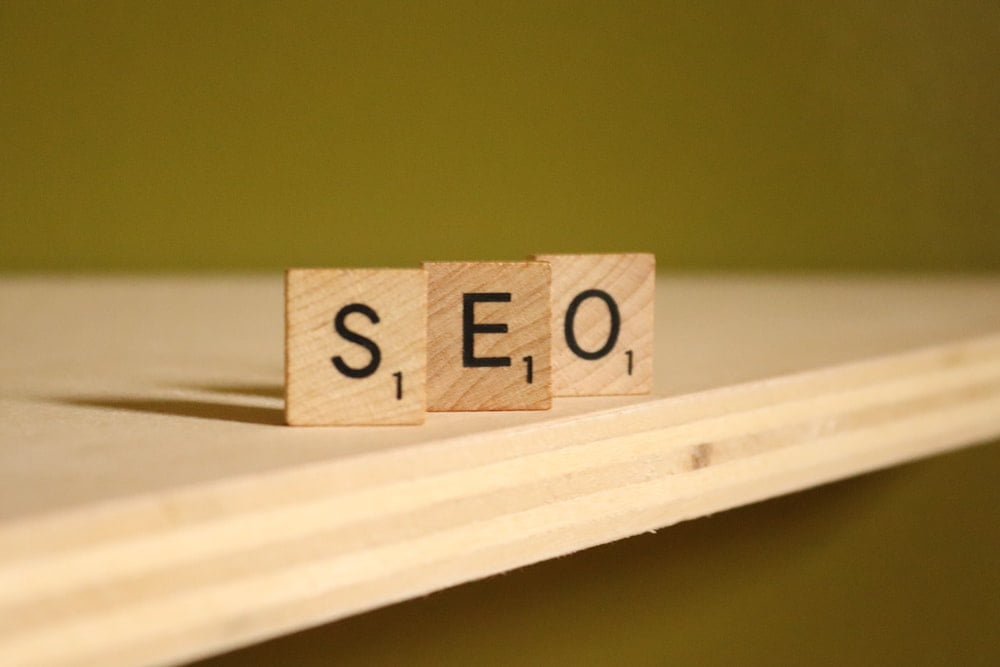 What are Keywords?
In digital marketing, keywords are words or phrases that help target an area of interest. They are the basis for search engine optimization. Keywords provide a framework to identify the content that helps visitors discover what they are searching for. Additionally, they help search engines identify how relevant your content is to a certain keyword which helps them improve rankings.
Remember that search engines like Google want to present relevant answers to their users. Keywords are the basis for determining the content search engines present to users on a search engine results page (SERP).
When people get the answers they want, they are more likely to use the platform for other topics of interest.
Why are Keywords Important?
Keywords are essential because they represent the "word" that your blog is about. For example, the keyword for a blog about fashion would be "fashion," whereas the keyword for a blog about health would be "health." The keyword helps people find you when they are looking for your niche on the internet.
Blog posts that give answers related to a keyword are very likely to rank high because they satisfy user search intent. This means that they give the information that the user needs. Search engines prioritize relevant content and therefore rank them higher on SERPs.
Any article that ranks high on SERPs enjoys a boost in organic traffic.
4 Types of Keywords
Simply put, search intent refers to the purpose behind the search query. Paying close attention to the keywords people use to search your blog could help you write better content.
The four types of keywords are based on user search intent. Marketers and writers can use this information to tailor their content to meet user expectations.
Commercial – users research brands or services.
Transactional – users mean to complete and action or purchase.
Informational – searchers are looking for an answer to a specific question.
Navigational – users are looking for directions to a particular site or page.
Understanding this principle will set the tone for your writing and topic coverage. For example:
Your writing must be factual, logical, and thorough if you're trying to rank for an informational keyword. You must provide a specific answer to a question. If you're ranking for keywords for blogging, it's likely your audience wants to learn how to select keywords. Therefore, an article with complete information is necessary.
In contrast, if you're ranking for a transactional keyword, you must include a call to action. This makes it easy for visitors to complete their transaction, which in turn, satisfies the user's search. Affiliate links and reviews perform well for transactional keywords.
Choosing Keywords for Blogging
If you're struggling to choose effective keywords for blogging, here are some tips that might help you find the right mindset.
1. Think Like a Customer
Try to put yourself in the shoes of a customer when creating your first few keywords. This will help you identify the goals of a search query, which, in turn, allows you to tailor your messaging to suit customer needs.
Again, search intent is everything. The keywords you choose will depend greatly on the type of blog you want to create. If you want a blog that reviews products in a particular industry, use specific product line keywords.
For a travel blog that provides tips, you're going to want to tailor your content to match navigational and informational keywords. Always think of your target audience.
2. Analyze the Competition
There's a lot you can learn from your competitors. You can see the keywords they're targeting and how they create related content. You can identify these keywords by reading their content and checking their meta tags.
Understanding the competition will help you identify the angle you could be missing and may even help you expand your ideas.
3. Master Long tail Keywords
Long tail keywords have lower search volumes but attract more relevant traffic. This makes them easier to rank on. Moreover, long tail keywords tend to be less competitive. This makes them ripe for the taking. [ranking]
4. Use Keyword Research Tools
Keyword research, or research in general, is your bread and butter in any marketing effort. Make sure to use Google Ads to identify your potential keywords. Many tools on the internet allow you to gather data on keyword volume, competition, similar keywords, and trends.
Ideally, you're going to want a keyword with:
High search volume – which indicates a high demand for this topic.
Low keyword competition indicates your competitors haven't written anything for this keyword, thus making it a golden opportunity to reach first-page SERPs.
Don't forget to review the results of your research and make necessary changes when possible.
In Summary
Marketing campaigns strive or thrive based on their keyword strategy. Keywords are the basis for search engine rankings and determine whether the information in the content is relevant to visitors.
Try to understand how Google Search works, and remember these tips if you want to find the best keywords to use. We hope these tips increase your chances of getting your content on the first page of search results.
Frequently asked questions
How do I find the best keywords for my website?
Keyword Tool for Google Ads. Google Ads is a great way to plan out your keywords, since it is designed for advertisers.
Keywords Everywhere Plugin
Google Search Console
What are target keywords?
A target keyword is a word or phrase that a website knows potential traffic/customers may use when using a search engine and seeking out the services it offers.
How do you use keywords?
You should first use your main keyword within your content, or at least within the first paragraph. The next step is to use that keyword and variations thereof throughout the content, as shown below. The best practice is to include latent semantic indexing (LSI) keywords instead of the exact keyword.
How many keywords should I use for a blog?
As a rule of thumb, focus on one or two long-tail keywords per blog post. You can use more than one keyword in a single post, but keep the focus of the post very narrow to allow time to optimize for just one or two keywords.
How do I find my popular keywords?
Find the most searched keywords on Google using Google Trends. You can find the most popular searches in the world at https://trends.google.com. You can also find trending searches for every day, week, month, and year in Google Trends.
What is keyword example?
Keywords are words and phrases people type into search engines to find what they're looking for. For example, if you are looking to buy a new jacket, you could type something like "men's leather jacket" into Google. Even though the phrase consists of more than one word, it's still a keyword.
How do I find keywords for my blog SEO?
1st step: Study your niche.
Defining your goals step 2.
Make a list of relevant topics in step 3.
Make a list of seed keywords in step 4.
Use keyword research tools in step 5.
6: Try to understand the search intent.
Name long tail keywords in step 7.
Find out what your competitors are doing.
Why are keywords important in a blog?
Keywords are important because they tell search engines what content your website contains. In addition to the term "keyword", users search engines for information they want through a term such as the word or phrase they enter.
What is a keyword strategy?
Whatever you do during your keyword research project, whether it is about content you plan to write or how you anticipate tracking results in Analytics, a keyword strategy includes every decision you make based on what we learn. Keyword strategy is your strategy for targeting those keywords.
How many keywords should I target?
How many keywords should you focus on? You should focus on two to three keywords for every page as a bare minimum. There are two closely related queries included in this search. In order to make the content sound natural and focus on more keywords, try to optimize for more SEO keywords variations.
How do you write keywords?
One keyword is needed.
Capitalize the first letter of a keyword.
Instead of acronyms or abbreviations, use full phrases.
If you have a dissertation or thesis based on a concept or concepts that covers at least 20%.
What is your dissertation or thesis about?
What are keywords in blogging?
A search engine will usually display the phrase "long-tail keywords" during the search bar. These phrases are very specific and are used when someone knows what they are looking for when it comes to a product or service.
Why is keyword research so important?
Keyword research can reveal vital information to grow your business online. Keyword research can tell you what keywords people are actively seeking, the competitiveness of those keywords, and how you can optimize your content marketing plan to increase organic search visibility, rankings, and traffic.
What are good keywords?
Use terms that are likely to lead to actual results – like sales or engagement – rather than just curious browsing.
There is no point in optimizing for terms nobody is looking for.
Relevance: Your target keywords should match your offerings.
How to select keywords for blog post?
Keep a keyword in the text, and include relevant variations on it. The keyword is found in appropriate meta tags, such as the meta description and the title of your images. You can also describe your video using it. Make use of internal linking.