Essays are standard assignments for students of all levels. They are a great way to improve writing and research skills and contribute information about a given topic. If you're having difficulty understanding the many keywords for essays, don't fret.
This article will explain everything you need to know to write essays effectively. Let's start.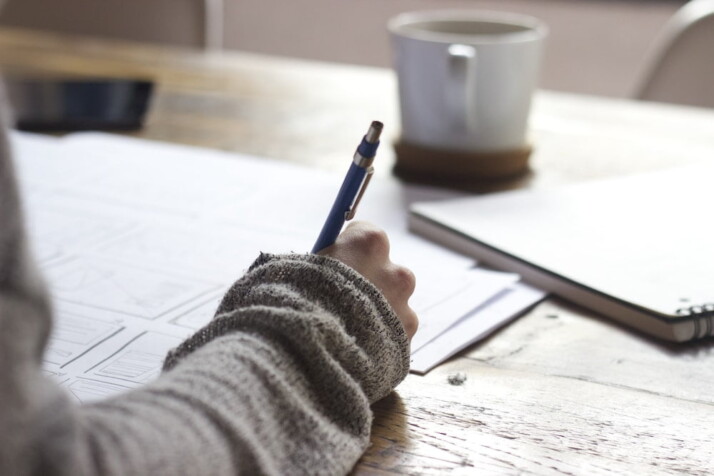 What Are Keywords?
Keywords are words and short phrases that convey a general meaning on a topic. They make it easy for readers to find posts and their intended topics. This is possible because search engines use them as the basis for presenting the most relevant content relative to a search prompt.
Keywords can help people find your content on Google and are a key part of SEO. The search engine results page accurately represents your published content, which, in turn, improves content relevancy to readers.
Readers who find quality information through their search queries are more likely to continue using the search engine. This is why Google continues introducing new updates that regularly improve user experience.
How Are They Relevant to Essays?
Keywords are essential to essays and other academic writing because they help get your reader recall information. They also influence the content of the text.
Keywords are meaningful to the subject matter. They are often chosen through the same methodology when choosing a key as a reference for a poem. Keywords are often drawn from personal experiences, cultural symbols, or historical facts.
They are essential for research papers because they help to support content with facts and references that stand on their own merit.
Keywords are helpful in essays because they draw focus to the main subject matter. For essay writers, this allows them to track relevant information through latent semantic indexing keywords (LSI).
This helps them identify closely related ideas they might want to discuss in their essay. It's why every essay prompt contains a question that suggests the kind of answer a teacher expects.
Typical Keywords for Essays
Whether you're looking for essay examples or want to write a good essay, here's a list of essay keywords. Use this list to determine the approach you need to take for your essay.
Analyze
An analytical essay requires students to think of individual aspects of a subject matter and explain how they all contribute to the whole concept.
Argue
An argumentative essay asks writers to explain their stance on a subject matter. It's important to use proven facts instead of personal opinions.
Discuss
This essay keyword suggests that writers must explain a subject matter in detail so readers get a clear mental picture of the topic.
Compare and Contrast
Students compare two different concepts in terms of similarities and differences. If you are asked to contrast, focus only on the differences.
Summarize
This keyword hints at presenting the primary idea briefly. You should also skip specific examples.
The Bottom Line
Keywords are vital for essays and research because they help researchers find relevant topics. For essays, they give students a clear idea of the expected mode of answers.
Remember to always read essay questions carefully before writing. This will help you determine the approach you need to take.
Explore All
Keyword Generator Articles