Essays are standard assignments for students of all levels. They are a great way to improve writing and research skills and contribute information about a given topic. If you're having difficulty understanding the many keywords for essays, don't fret.
This article will explain everything you need to know to write essays effectively. Let's start.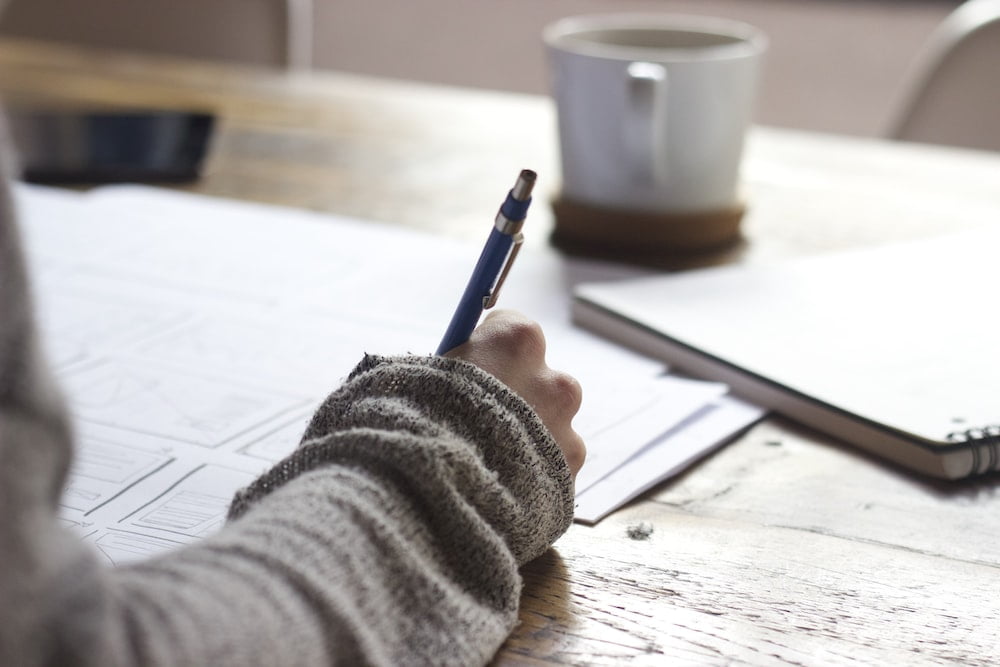 What Are Keywords?
Keywords are words and short phrases that convey a general meaning on a topic. They make it easy for readers to find posts and their intended topics. This is possible because search engines use them as the basis for presenting the most relevant content relative to a search prompt.
Keywords can help people find your content on Google and are a key part of SEO. The search engine results page accurately represents your published content, which, in turn, improves content relevancy to readers.
Readers who find quality information through their search queries are more likely to continue using the search engine. This is why Google continues introducing new updates that regularly improve user experience.
How Are They Relevant to Essays?
Keywords are essential to essays and other academic writing because they help get your reader recall information. They also influence the content of the text.
Keywords are meaningful to the subject matter. They are often chosen through the same methodology when choosing a key as a reference for a poem. Keywords are often drawn from personal experiences, cultural symbols, or historical facts.
They are essential for research papers because they help to support content with facts and references that stand on their own merit.
Keywords are helpful in essays because they draw focus to the main subject matter. For essay writers, this allows them to track relevant information through latent semantic indexing keywords (LSI).
This helps them identify closely related ideas they might want to discuss in their essay. It's why every essay prompt contains a question that suggests the kind of answer a teacher expects.
Typical Keywords for Essays
Whether you're looking for essay examples or want to write a good essay, here's a list of essay keywords. Use this list to determine the approach you need to take for your essay.
Analyze
An analytical essay requires students to think of individual aspects of a subject matter and explain how they all contribute to the whole concept.
Argue
An argumentative essay asks writers to explain their stance on a subject matter. It's important to use proven facts instead of personal opinions.
Discuss
This essay keyword suggests that writers must explain a subject matter in detail so readers get a clear mental picture of the topic.
Compare and Contrast
Students compare two different concepts in terms of similarities and differences. If you are asked to contrast, focus only on the differences.
Summarize
This keyword hints at presenting the primary idea briefly. You should also skip specific examples.
The Bottom Line
Keywords are vital for essays and research because they help researchers find relevant topics. For essays, they give students a clear idea of the expected mode of answers.
Remember to always read essay questions carefully before writing. This will help you determine the approach you need to take.
Frequently asked questions
What is the purpose of keywords in an abstract?
Keywords are important terms that can be found in your abstract and chapters, but they also stand alone as search terms. Keywords and abstracts help researchers locate content.
What is keywords in academic paper?
Key words are words that capture the essence of your paper. Tags help you search your paper and increase your citations. Therefore, it is important to add the most relevant keywords that will help other authors locate your paper.
What are the advantages of identifying keyword while doing some research?
Keyword research allows you to understand what your target audience is looking for on search engines like Google or Bing.
What is the purpose of the keywords?
A keyword stands for the meaning or main idea of a data set. They are often used to index data sets.
Why do we use keywords in an academic essay?
For indexers and search engines, keywords are a tool for finding relevant papers. Search engines in databases will be able to locate your journal manuscript, so readers will also be compelled to do so. This will increase the number of people reading your manuscript, and it will likely lead to more citations.
How do you define key terms in an essay?
To define the key terms, you need to bluntly explain what they are. Include the key words in the question. Those concepts have been identified as central to your life, and by excluding them, you are more likely to answer a different question than the one set.
What is the importance of keywords?
Search engines use keywords in order to determine what content your site contains. "Keyword" refers to the words and phrases that people enter into search engines to locate information they are looking for.
What is a keyword in essay writing?
If you are given an essay question, make sure you highlight the keywords of it. Keywords are the words that will tell you what kind of answer the reader is looking for, such as discuss, argue, and analyze. The key is to answer the question, not just write about it.
How do you identify a keyword in a paragraph?
You can skim better by reading the first and last sentences only of the paragraph to find the main ideas in that paragraph. From skimming the text, you can identify the topic. Scanning is a way of looking for specific facts or information by looking for related words/phrases.
How do I choose keywords for my thesis?
At least one keyword is required.
Capitalize the first letter of a phrase.
Use complete phrases instead of acronyms or abbreviations.
If your dissertation or thesis covers at least 20% of your topic or topic, add a keyword.
Do you want your dissertation or thesis to be about?
Why are keywords important in a research title?
Keywords are important words/concepts in your research question or thesis. Keywords are easily pulled from a research question/thesis using the most important nouns. All other words are irrelevant. Keywords will always retrieve more results than phrases or sentences.
How do you choose keywords for a paper?
Identify your main topic of research.
You should only use one word when you use keywords.
As far as your title and your keyword list go, do not overlap keywords.
When selecting keywords, follow the journal guidelines.
Your article should be submitted using keywords carefully before it is published.
Why is it important to include keywords that represent each of the essential concepts that make up your research question when you are searching for sources?
The keywords you want to include in your search should describe each concept. You will reduce the number of extra results that aren't part-topic. As an example, search for the concepts "safety and home design" could reveal articles about making homes safe for babies and children rather than seniors.
Why is it important to choose the right keywords when you search online?
Keywords will target different landing pages or web pages dedicated to these search phrases. This should be relevant to your search for information. There are several keyphrases on blog articles that are great for this type of search.
Why it is important to determine your information topic and keywords before you start the process of finding information?
You must identify keywords related to your topic before searching for information. Keywords affect how you conduct research. If you find the results you need not what you want, try the others on your list or the search strategies listed below.