A job interview is not just about your words. It often involves using some powerful keywords to communicate. Also, using the right combination of keywords in your resume and cover letter will help you make a good impression on potential employers. 
They can steer the conversation more productively by using words and phrases that are already recognizable to both the interviewer and the candidate.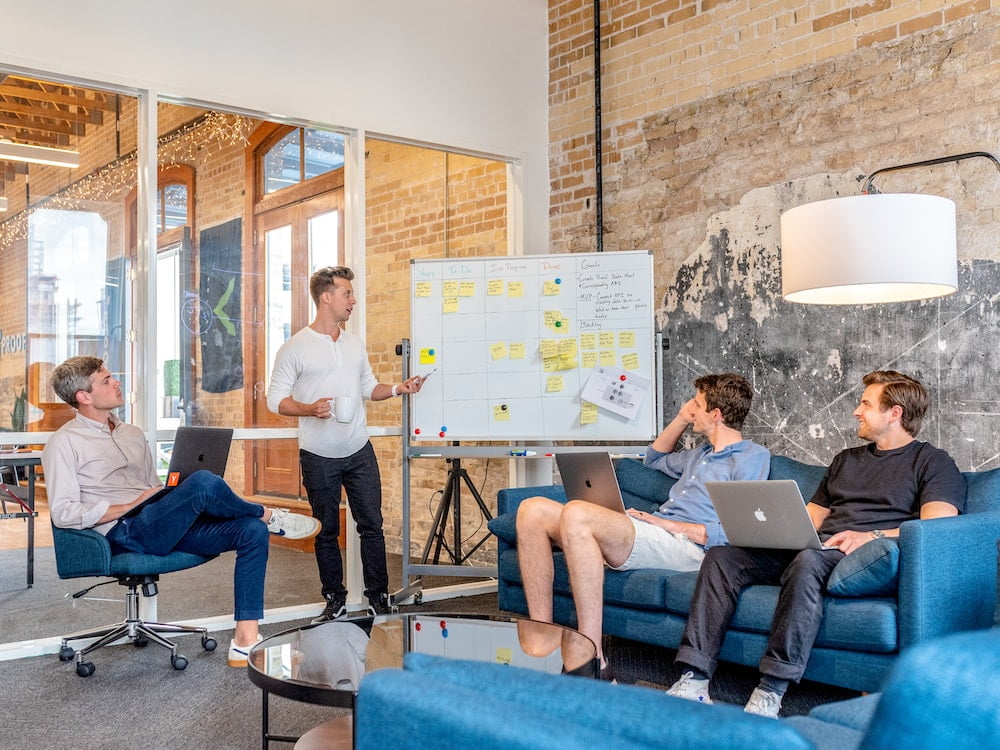 The most effective keywords are those that are both complimentary and descriptive of your background. Try some of these impactful keywords for interviews.
10 Powerful Keywords for Interview
It is essential to make a good impression in an interview. The best way to do this is to be prepared. The key to an interview's success is putting your best foot forward. One way to help you get this done is to use the keywords below:
1. Due Diligence
Once you've investigated the company, you can discuss its products, policies, diversity, or projects with the interviewer.
Respectful behavior shows you've researched the company and opens the door to a deeper discussion about the industry's inner workings. You might also talk about the leaders and mentors you admire and what you've learned from them.
2. Opportunity
The word "opportunity" conveys your hope and appreciation for your past chances to hone your abilities.
In the context of a job interview, it is often used to convey an offer of employment. You can speak about your experiences and the possibilities for future endeavors.
3. Experience
The word "experience" can make you seem more competent and knowledgeable. A CV should highlight your work history, but it is usually just a condensed version of everything you've done throughout your career.
If the interviewer asks about your previous work, it is beneficial to highlight your duties, projects, and outcomes. Ensure you highlight them in the context of your prior experience.
4. Can and Will
You can demonstrate your self-assurance and belief in your abilities by using phrases like:
"I can contribute."
"I will provide my time and skills…"
Words like "will" suggest confidence and prowess. It demonstrates that you have given the topic some thought and have come prepared to make a positive contribution.
5. I look forward to
You can say something like the below statement if you find out you have been given an interview.
"I look forward to the chance to discuss what I can add to your organization."
Your upbeat, optimistic rhetoric demonstrates that you have faith in your talents. This phrase implies that you will tell them about your qualities and how you would approach your job during your interview.
6. Talent
You can help an interviewer get to know you better by summarizing your experience and highlighting some of your key talents. To better sell yourself for the job, focus on one or two skills rather than mentioning several.
Instead of just stating that you are a data analytics expert," you may elaborate on your proficiency with specific programs. Ensure the programs are relevant to the position you're applying for.
7. Goals and Plans
Showing how the job fits into your long-term career plan can help you land it. Write a paragraph outlining your career aspirations and highlighting how this position will help you achieve them. If
8. Flexibility
To prove your worth to a team, you'll need to show that you can collaborate effectively with people from varied backgrounds.
You must also show that you can adjust to shifting priorities, timelines, and workloads. Discuss the value you've found in being adaptable and the lessons it's taught you from past experiences.
9. The organization's mission statement
After reading it, you can discuss how your work values align with the company's values. Any part of it that has motivated you or helped you create objectives should be described.
You must be genuine and allow the mission statement to flow in the conversation. To demonstrate your interest in doing so, you can inquire about the company's history by asking how its mission statement has changed over time.
10. Dependable
On-time workers who put in quality hours and make effective use of corporate resources are highly valued by most organizations.
Give examples of your dependability in previous work or volunteer experiences to prove your point.
Talk about the tasks you were responsible for and how you and your team worked together to accomplish something outstanding. In addition, you might talk about your experience with responsibility on the job and how you always delivered as promised.
To Wrap Up
There's no question that learning phrases like "curiosity" and "synergy" are crucial for career success. But, using them in interviews can make or break your chances of getting hired.
As the interview aims to establish your suitability for the position, ensure that your response to the keywords is memorable.
Frequently asked questions
What are the 5 hardest interview questions?
Who would hire you?
What are your biggest weaknesses? Strelka Institute/Flickr.
In your last job, what did you dislike?
What is your goal in three to five years?
. What salary do you think you deserve?
What are 10 good interview questions?
Let me know about you.
Why Do You Want This Job?
Do you have a weakness that you are most proud of?
What makes you the best job candidate?
Is your experience prepared you for this role?
What is your greatest strength?
What Are the Reasons You Are Leave (or Have Left) Your Job?
What are the interview skills?
Confidence
Ask questions
Punctuality
Professionalism
Preparation
Research
Communication
Listening
Why should we hire you example?
As a first step, I have all the skills and experience listed in the job description, and I am confident that I will have an immediate impact on your company. Not only am I passionate about the industry but I have a background in leading successful projects for Fortune 500 companies.
How do you introduce yourself in an interview?
Dress Appropriately
Prepare a good speech.
Let's begin by greeting the interviewer.
Include your educational qualifications.
Provide specific professional experience (if any).
Make a list of your interests and hobbies.
You should be prepared for follow-up questions.
What are key words for an interview?
Skills
Opportunity
Having fun with you.
Flexible
Experience
Respect
Goals
If I am able, I will. Phrases like "I can contribute.." and "I will offer my strengths in this way.." show that you are positive and confident in the gifts and talents you bring to a company.
How can I impress my interviewer with words?
Be passionate. When talking about yourself and your career, be optimistic.
Sell yourself
Tell stories
Ask questions
You can apply for the position.
How do you give a good interview example?
Focus on Results
Quantify Your Achievements
Show Your Brain How It Works.
Let's look at the big picture.
Take a moment to think about positive feedback you've received in the past.
Sharpen your interviewing skills.
What is my biggest strength?
Detail-oriented
Creativity
Originality
Open-mindedness
Versatility
Flexibility
Curiosity
What are the 7 most common interview questions and answers?
How will you see yourself in five years?
What are your strengths and weaknesses?
We're looking for a job.
Describe your work experience and personal background.
What makes you want to work for us?
Are you expecting a salary increase?
Do you have experience or skills that will help you succeed in this role?
What are 5 tips for a successful job interview?
3) Make sure that you don't forget nonverbal communication.
Make sure you are prepared for your interview.
I expect you to be punctual in your interview. I must arrive on time at a job interview.
Please be polite with everyone.
Do some research on the company.
What words should not be said in an interview?
Actually. If you think about it, saying "actually" is actually correcting someone.
Dedicated
Curse/Swear Words
Fired
Hate
Basically
Benefits (Perks, vacation time, PTO, etc.).
Amazing. Everything looks amazing to me, you're amazing to you.
How can I make my interview successful?
Be on time
Search for the interviewer's name, spelling, and pronunciation.
Prepare some of your own questions ahead of time.
Your resume should include several copies.
Taking a pen and a small note pad with you.
A handshake and a smile greet the interviewer.
How can I improve my interview?
Communication is nonverbal
A good job or company dress code.
Listen
Do not speak too much.
Don't be too familiar with.
Use Appropriate Language
Don't Be Cocky
Answer your questions with care.
How do you sound smart in an interview?
Find out a little-known fact.
Answer the right questions.
Your gestures should be observed.
Keep it simple
Don't put your feet too high while you sit up.
Head high
Position yourself to the max.
Dress smartly