Resumes are about showing your skills and pointing out why you are the best candidate for the job. They help recruiters determine your viability and suitability for a role. SEO has many uses, and understanding how it works will allow you to leverage it to aid your job search.
This article will show you how to pick keywords for resumes that can help land you land your next job. First, we need to understand a few basic concepts.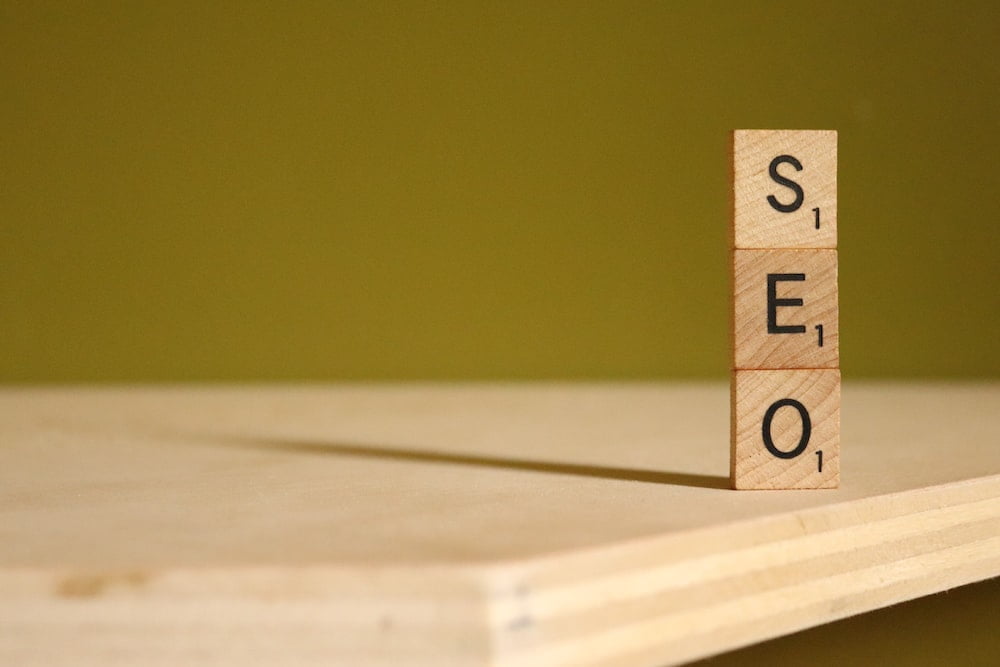 What Are Keywords?
Keywords are words and phrases that help search engines find relevant content. Resume keywords represent skills you want to highlight and include when posting a resume or writing a cover letter. They are an effective way to increase your chance of finding a job; you can tailor them to suit any listing.
For example, when a user types in "content writer" on Google's search page, the search engine will present all results related to the search term.
Recruiters use keywords to find candidates based on a myriad of attributes such as:
Job Titles
Job Description
Seniority / Years of Experience
Location
Candidate's Full Name
Education Level
Your Field of study
Industry-specific Skills
Services Offered
Products that you sell
Industry
General Industry Keywords
Training and Certifications
Why Are They Important?
Adding specific keywords to your resume makes it easy for potential employers to find you. This will help you land a job interview at a company where your skills are sought after.
Just as keywords help users find the information they're looking for, they can also help recruiters and hiring managers to find the right candidates.
Most companies use an applicant tracking system (ATS) to screen resumes. This is the software that scans through hundreds of resumes for the select few that they need. The technology helps recruiters find strong candidates without reviewing every document.
Keywords are an effective way to increase your reach and make it more likely for the ATS of human readers to identify you. They also work well with social media platforms like LinkedIn.
Tips for Choosing Keywords for Resumes
Keywords can expedite a job search for both potential employers and employees. Here's a list of tips to help you optimize your resume with keywords.
1. Use Industry-Specific Jargon
People looking for experts and specialists tend to use specific jargon and buzzwords that are part of their industry. This makes searches more targeted and precise. Like long tail keywords, industry jargon has a lower search volume and tends to produce quality results.
AI model trainers and developers can use jargon such as Deep learning, convolutional neural networks, and artificial intelligence to describe their work. "I have a deep knowledge of X, Y, and Z…"
2. Mention Company Values
Values are much more important to employers than they let on. They serve as a way to determine the general work behavior of a particular candidate. If you have a company you want to work for, try to check their website for company values and add them to your resume.
Adding company values to your resume shows them that you might be a suitable hire because of the similarities in values.
3. Use As Many Keywords As Possible
Try to add as many keywords related to job qualifications as possible. Avoid adding keywords you don't have the skills for, as that is a way to get disqualified. Using keywords helps improve your relevance as a potential candidate, which, in turn, will draw attention to your application.
Just be sure that your keywords sound good and natural. The flow must be logical. Overdoing this step is a common mistake among rookies.
4. Use Action Verbs
Action verbs give more meaning, detail, and purpose to your resume and attract more attention from the employer. Action verbs are great for listing your skills because they improve the readability and professionalism of your resume.
5. Add Variety to Your Keywords
Generally, employers want a well-rounded candidate for a position because this gives them various career options within the business.
Try to include keywords related to soft skills, hard skills, and industry-specific buzzwords. Skills like leadership, management, and communication are always good to have. They show recruiters that you're a good fit for their company.
6. Use Keywords in the Right Sections
Sprinkling keywords throughout your resume makes it easy for an employer to find them. You add keywords in several sections of your resume, including your summary, skills section, and any other part where a keyword is applicable.
You can add keywords to your cover letter and heading statement to help employers learn more about you. Including keywords on every page makes your resume easy for employers to quickly scan, follow, and understand what you're about.
The Bottom Line
Keywords for resumes are a great way to match potential employers with great professionals. They help expedite the recruitment process and highlight the traits and skills employers want in a professional. Keywords are more than just marketing tools. As shown in this guide, it helps employers quickly find prospects who qualify for a job posting.
You can also consider using a resume template and tweak it to stand out from other candidates.
Keep these tips for utilizing keywords for resumes, and you just might be able to tailor your resume to attract your dream job. Start leveraging resume keywords today.
Frequently asked questions
What keywords are employers looking for?
Role preferences
Career level
Job title. Employers search for candidates whose experience matches the role, so a good way to get noticed is to use your job title most commonly.
Industry
Skills
What are examples of skills?
Communication skills, for example. Critical thinking. Working as a team.
What is your most important searchable keywords?
Because of its importance in search, your name is used so often by recruiters, employers, network members, and friends.
How many skills should I list on my resume?
A resume should list 4 to 10 skills. In most cases, you must include both hard and soft skills on your resume depending on what job you want, but 4 to 10 is enough for most candidates.
What are resume Action words?
Developed
Initiated
Strengthened
Attained
Coordinated
Orchestrated
Managed
Achieved
What is keyword and example?
Keywords are the words and phrases people type into search engines in order to find what they are looking for. If you are looking to buy a new jacket, you might type something like "mens leather jacket" into Google. In spite of the fact that it consists of more than one word, it remains a keyword.
How do you describe someone's skills?
| accurate | enthusiastic | pleasant |
| --- | --- | --- |
| broad-minded | genuine | reliable |
| competent | honest | resourceful |
| conscientious | innovative | self-disciplined |
| creative | logical | sense of humor |
What keywords should I use in my resume?
Keywords for resumes. In essence, keywords should be words that say to the hiring manager that you have the right skills for the position.
How many keywords should be on a resume?
Exactly. Additionally, they look for resume keywords. The general answer is: how many resume keywords should you include in your resume?
What are some strong action words?
| Advance | Discern | Halt |
| --- | --- | --- |
| Derive | Forge | Steer |
| Detect | Formulate | Terminate |
| Devise | Foster | Unify |
| Differentiate | Graduate | Visualize |
What words should not be used in a resume?
"Responsible for ______"
"Experience working in ______"
"Team player"
Referring to the preceding comment, if you see unnecessary terms.
"Problem-solving skills"
"Hardworking"
Yes, they know salary is negotiable.
"Detail-oriented"
What are top 5 skills?
Employability and professionalism are important qualities.
Leadership
Communication skills both oral and written.
Teamwork and collaboration
Problem solving and critical thinking.
What should I put for skills on my resume?
Problem solving and analysis.
Microsoft Excel
Software that allows enterprise resource planning.
Business and leadership
Writers and verbal skills.
Data analytics
Revenue recognition
Risk and compliance
What are good keywords?
Relevance: Your target keywords should match what you offer.
Search volume: Nobody is searching for terms that we don't want to optimize for.
Having a common goal is to select terms that will lead to actual results – such as sales or engagement – rather than just curious browsing.
How can I make my resume sound better?
Convert accomplishment numbers
Don't be afraid of bravado.
Be different from the crowd.
Describe specific points in the job posting.
Have no gaps in employment.
Recommended Reading:
Related Articles: