Finding the right keywords for social media is essential in digital marketing. Using popular social media keywords, you can target new users, increase revenue, and grow your customer base.
Marketers who focus on search engines know keyword research and analysis is crucial to organic and paid search success. The first rule is to determine the keywords your target audience uses while posting on Facebook, Instagram, or Twitter.
This guide explores how to locate and use keywords for social media across various platforms. Let's dive in!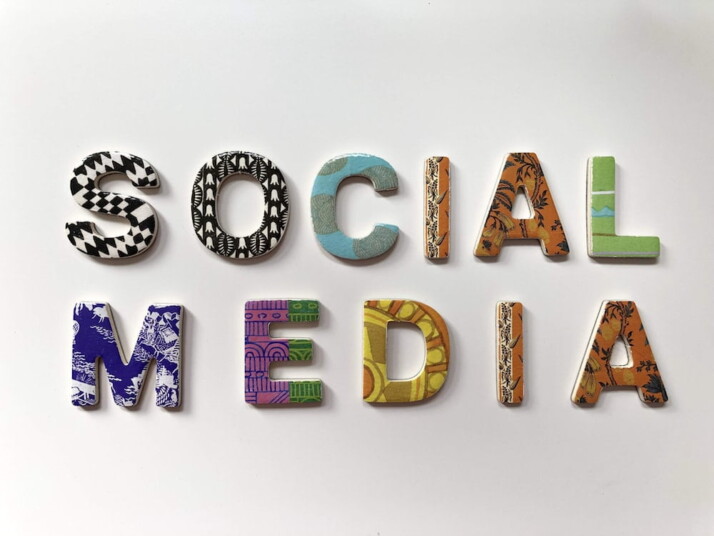 Native Keywords for Social Media
Native search remains one of the most efficient social media keyword research methods. This requires conducting a basic search on each platform.
Each major network's search engine is unique, yet all filter posts. Individual searches will disclose underutilized, over-saturated, and popular terms based on the network's specific activities.
Sometimes, popularity on Instagram does not necessarily translate to its popularity on Twitter. What does well on Pinterest may not be effective on Facebook. If you specialize in a specific social media platform, you do not need to worry about monitoring other platforms.
Although native searches are time-consuming and laborious, they are detailed, real-time, and good alternatives for gaining actionable insights relevant to your audience.
Exploring Facebook Keywords
Facebook has a special place in the online community because it is the largest social network in the world. Facebook is the go-to site for companies, content creators, and PPC advertisers that want to reach a large audience.
Facebook's ability to target users with pinpoint accuracy is one of the platform's most vital points. Advertisers and search marketers can narrow in on their ideal customers by using many factors. Factors such as demographics and psychographics to clickstream data and broader internet hobbies.
Facebook doesn't allow for standard keyword research to be conducted. The Facebook advertising platform does not provide keyword-level targeting or in-house keyword research capabilities. Instead, you should use Facebook's demographic information about its users as the foundation for your keyword research.
Facebook allows advertisers to target a specific audience by age, gender, geography, education level, marital status, occupation, interests, and political affiliation.
To jumpstart your Facebook keyword research, you may utilize this feature to compile information on your target audience based on their interests and demographics.
Advertisers, SEO professionals, and content marketers can all profit from Facebook's sophisticated audience segmentation capabilities. Interest targeting and high commercial-intent keywords are correlated.
Twitter Keyword Research
Strange as it may seem, Twitter remains a go-to platform for digital marketers, journalists, and people with virtually every imaginable interest.
When it comes to reaching a large audience in a short time, Twitter's "firehose" of data is unrivaled. However, even the most astute digital marketer may struggle to keep up with the volume and velocity of ever-changing feeds.
Twitter's internal search algorithms have improved over the past few years, allowing users to discover the information they need quickly.
In the past, hashtags on Twitter were essential since they were essentially the only method to follow conversations as they unfolded in real-time.
Twitter still uses hashtags, but users can search for any keyword or phrase, hashtag or not. Discovering what's hot on Twitter can be aided by this.
Twitter's built-in search has made great strides in recent years, but it's not the only tool you can use to investigate potential keywords. You can use Twitter's keyword data to increase exposure and interaction with the help of Twitter's Analytics platform.
Like Facebook, Twitter thrives on information about its users. Analytics features native to Twitter provide access to this information.
Twitter allows you to search directly for terms, hashtags, and phrases. When searching for a specific word, it is helpful to surround the phrase with quotation marks. You may also use the search modifier to look for exact matches in certain users' feeds.
Analysis of Instagram Keywords for Social Media
Instagram is a Facebook subsidiary, although it stands on its own as a separate organization. Because Instagram is a visual service, some advertisers may think keyword research is irrelevant. This is a misconception!
Instagram's hashtags are more critical for content discovery than Twitter's hashtags. The most popular Instagram photographs also include several hashtags. People can rapidly find and share interesting content.
Hashtags are Instagram's mainstay, but keywords help identify relevant content. Since Instagram lacks a keyword research tool, you'll need to use hashtags.
Instagrammers are urged to use many hashtags per post, which is frowned upon but is usually helpful.
While not required for thorough keyword research on Instagram, using a third-party tool can help you better arrange the results. To keep your massive campaign neatly structured, using a keyword research tool in addition to Instagram's built-in search feature may be worth your time.
To Wrap Up
To find opportunities to market your services, you'd need to spend time and effort researching and analyzing keywords.
By completing advanced research, you may decide better where to market your products, services, and digital items to specific clients.
Explore All
Keyword Generator Articles