Your ideal customer always uses keywords for travel in the search engine when planning their next vacation. It's impossible to know how to optimize your content without knowing what these keywords are.
Search engine optimization (SEO) is crucial in attracting free, organic visitors to your website. Increasing your content's online discoverability is possible through the strategic use of keywords.
The travel market is highly competitive, but you can position your website to succeed with some groundwork in search engine optimization and keyword study.
We'll show you the ropes of finding the right keywords instantly. In addition, we've provided a list of broad keyword suggestions to get you going.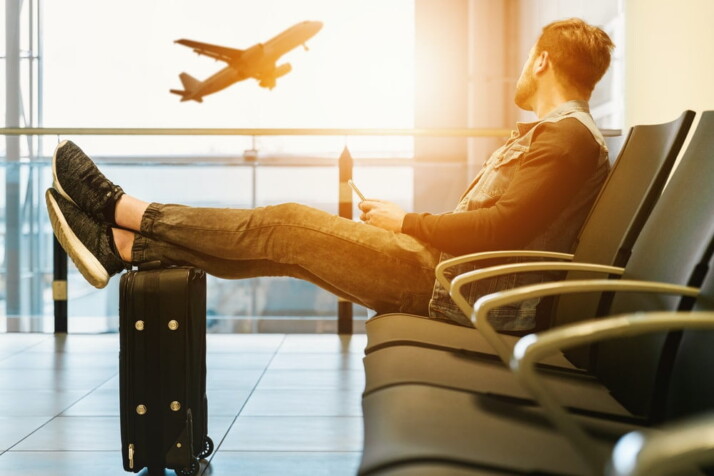 Factors to Consider When Choosing Keywords for Travel
There are three considerations to make when selecting travel-related keywords for use in online copy:
1. Search Volume
Search Volume is the total number of times a keyword is entered into a search engine in a given month. The greater the volume of monthly searches for a particular keyword, the greater the potential for generating website visitors.
2. Keyword Difficulty
Ranking for terms with high search traffic and commercial intent is notoriously challenging. It will be even more difficult to achieve first-page rankings for a competitive keyword if many authoritative websites are already competing.
3. Targeted Traffic
Do the search results provide the information users seek when they type in relevant keywords? If you deliver what they're looking for, you'll get not just any old traffic but targeted traffic using the keywords.
Travel Keyword Research Tools
You can use fantastic SEO tools to research current and appropriate keyword phrases for your travel agency's website.
With Wordstream, you can see how your rivals are faring in search engine results for specific phrases. It also allows you to gather inspiration for use in the travel business and refine your search to show only relevant results to your region.
Keywordtool.io is yet another no-cost alternative. Based on the search term you input, this will create hundreds of long-tail keywords, queries, and related prepositions. Because of their narrower focus and more straightforward nature, long-tails can be pretty helpful.
In addition, Ubersuggest offers free daily insights. You can enter a website or keyword and get suggestions for related keywords and content from the tool.
Ahrefs is superior to other paid keyword tools because of the depth of information it provides. Analyze your keywords, backlinks, competitors, content gaps, and more in greater detail.
How to Rank for Travel Keywords
Choosing a keyword is the first step in improving your search engine rankings.
We did some digging utilizing the methods mentioned above to offer broad insights into what vacationers are currently entering into search engines.
Writing content with keywords in mind can help your site rise in the search engine results pages (SERPS). Integrate them into your landing pages, blogs, tour descriptions, website text, product descriptions, social copy, advertisements, and more naturally and effectively.
Keep in mind that keywords are constantly changing to reflect the state of the market. For instance, the COVID-19 epidemic likely resulted in a historic surge in interest in topics like travel insurance and travel limitations.
High-Volume Keywords for Travel
Here is a list of high-volume keywords related to travel in general. These keywords often increase your visibility because they are highly ranked and have lower monthly search volume. Here we go!
Travel agents near me
Travel safe
Tour operator
Travel bag
Travelocity
Travel zoo
Online travel agency
Travel Advisory
Travel accessories
Country Based Travel Keywords
The next most straightforward form of country-based keyword strategy is by focusing your keyword on the individual country's capital city. Doing this allows visitors to instantly find the information they are interested in without having to search a long list of related keywords.
Here's our list of country-based travel keywords.
Travel to Canada
Hawaii travel restrictions
Hawaii travel
Travel state gov
New York travel restrictions
Multi-country European vacation packages
Italian tour packages
Alaska tour packages
Grand Canyon tour packages
General Keywords for Travel
Here are some general keywords in this list that travelers might use to find you online. You can use these available words to incorporate multiple keywords and put your page or post in a better, more specific niche.
Travel agents
Travel companies
Online travel agency
Tour operator
Best tour companies
Tour operators near me
Luxury travel company
Disney travel agents
Travel Consultant
Popular Keywords for Tours and Travel
On the internet, travelers are searching for these popular varieties of tours and trips. These travel keywords are among the most popular and highly searched online.
Trip packages
Travel company tours
Escorted tour
Honeymoon trip
Overseas adventure travel
Adventure travel
World tour package
International tour packages
Family tour
To Wrap Up
Travel keywords are prevalent, and you should consider your marketing strategy. You can use these considerations to help build your strategy.
Explore All
Keyword Generator Articles