As online shopping becomes more accessible and straightforward, more people use the internet for business. Companies increasingly need search engine optimization to gain customers and sell their products and services.
One of the most critical steps a company can take is understanding the right way to best use keyword marketing. Here is a list of marketing keywords for you to consider for your marketing strategy.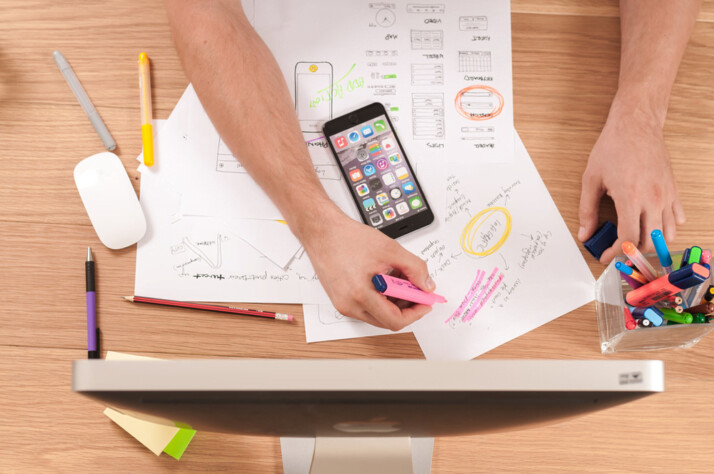 What are the Keywords of Marketing?
Keywords are the terms your customers use to help describe your company and its needs. Keywords are essential in digital marketing.
This is because they enable you to find your target audience and make it easy for them to remember your brand. However, it is vital to remember that your company may not have all the keywords.
If a company markets its product or service, the marketing keywords serve as a propeller to spread awareness. Here are the top marketing keywords to consider for SEO.
Top 11 Keywords of Marketing for SEO
1. Keywords for market segments
Keywords in a specific market segment specify the business or product the consumer is interested in. These may be generic words for a type of product or service, or they may be more specialized.
A person may look for "cat food," for instance. This broad keyword may trigger different search engine results associated with the pet business.
2. Demographic-based Keywords
Customers can be narrowed down to a specific demographic through customer-defining keywords, descriptive words, or phrases. A user might look for a "support group for women," for instance. This instructs the search engine to focus on support groups that cater only to guys rather than returning a broad set of results.
3. Products keyword
Search terms for products typically specify both the product category and the manufacturer. The phrase "2020 Tesla cars" could serve as a product keyword. This indicates that the user is seeking a particular make and model of automobile.
4. Branded keywords
Similar to product keywords, branded keywords feature a brand name but have a broader scope. A user might look for "2020 Tesla cars," for instance. This expands your search to include all models made by that automaker.
5. Unbranded keywords
When looking for keywords, ensure they don't include brand names. For instance, the term "2019 sedans" is a generic keyword. Several different automakers appear in the search results.
Copy that heavily uses brand names and descriptive terms may be impersonal. Branded keywords, such as "Hypo radiant detergent," and non-branded keywords, such as "natural detergent," help make website material more accessible and engaging for readers.
6. Geo-targeted keywords
Geo-targeted keywords specify a specific location, narrowing the search results. For example, you may look up "music festivals in Orlando." Based on your geographic identification, this can deliver a more tailored list of results.
Similarly, businesses may target these terms in their digital ads. For example, a festival organizer in Morocco may ask their ad to appear for phrases like:
"music festivals in Casablanca"
"festivals near the Hills and Mountains"
"Morocco live music."
7. Short-tail keywords
Short-tail keywords known as head, broad, and generic are general search queries with three or fewer words. These broad keywords can get many results from a wide range of businesses.
While short-tail keywords can increase traffic, they are less likely to deliver conversions than mid-tail or long-tail keywords. They are competitive in search results because many businesses apply for these phrases.
8. Long-tail keywords
Long-tail keywords are the most precise and, thus, less competitive in search rankings. While these keywords may not bring much traffic, they can attract customers interested in your items and are likely to purchase them.
9. Primary keywords
Primary keywords describe the core theme of a webpage. They identify the page content to better direct consumers to your website. Consider employing these keywords in headlines and naturally within your website's material.
When choosing primary keywords, consider what terms people use to locate your site and what related terms are prevalent in your business or specialty.
10. Buyer keywords
Buyer keywords are words and phrases that website visitors use to learn more about a product or service or to make a purchase. Different keywords can disclose the customer's position in the purchasing cycle.
11. Informational keywords
Informational keywords are appropriate for users who are just starting their search and are looking for information about a product or service. These keywords may be anything like "finding a daycare."
Navigational keywords are used by visitors who are further along the sales cycle to navigate a specific site. For instance, look for "Children play arena Indiana."
When users are ready to purchase, they use transactional keywords, such as "registration forms for Children play arena Indiana."
To Wrap Up
Marketing keywords are a powerful tool for your business. You can gain more traffic and effectively communicate your brand and services to your customers.
Keyword research helps you hone your search engine marketing skills and help grow your online business.
Explore All
Keyword Generator Articles