Dominate your local market by adding local keyword research to your Search Engine Optimization (SEO) strategy. This is the first and most important step you need to take when improving your local SEO. If you're new to keyword research, don't worry because this article is here to guide you every step of the way.
Wherever your business is, you can do keyword research to boost awareness and visibility in your target audience. It helps you ensure that your products appear in local search results and boost web traffic quickly.
We'll be discussing a ton of exciting things in this article. From what keyword research is to why you should do it in your local market. Let's get right into it!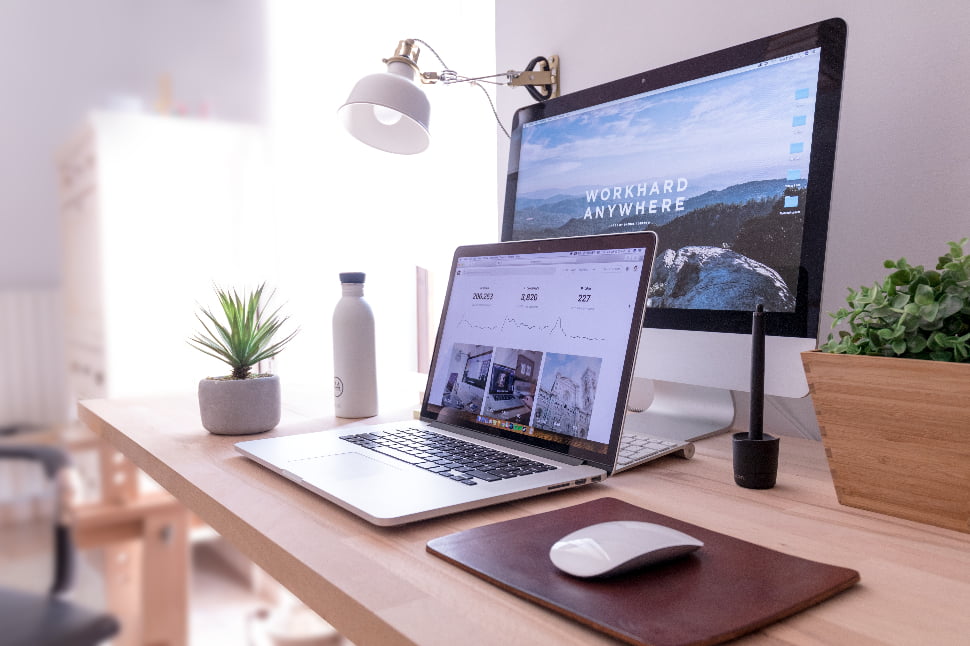 What is Local Keyword Research?
Local keyword research is a key part of any online marketing strategy. It helps to identify relevant keywords that your audience is actively searching for.
The process involves finding out information about keywords trending in your area of interest at a given moment. This is commonly done through search engine trends on Google. From there, you can research your surrounding city and county to understand better what keywords your potential customers are searching for. 
Why Keyword Research is Important
Keyword research plays a vital role in your local SEO strategy. And this is due to two crucial reasons. The first one is that Google search personalizes results based on several factors. One of which is the user's location.
For example, if you search for "restaurants" on Google, the results will show you a list of restaurants within your vicinity.
The second is that most people searching for local businesses on Google are more likely to buy from them. So by increasing your rank in local web searches, you can get more customers to visit your business.
Steps for Doing Local Keyword Research
List your products or services.
Make a list of the products or services that your business provides. This will serve as your main keyword list that you can expand or refine. For example, if you're a mechanic, some keywords you can use for your services include:
Suspension system service
Alignments
Car Battery Replacement
Transmission Fluid Service
Specify your keywords
Now that you have the main keyword list, it's time to specify them. You can do this by adding a modifier to it. This also helps to lower competition for a particular keyword. Some modifiers you can use are:
Include your areas of business
People tend to search for businesses close to them. Leverage this by including your business location along with your keyword. You can include the country, city, or region.
These locational keywords should also be applied to meta tags and on-page content, and you can create local-specific landing pages.
Find out a keyword's search volume.
The search volume of your keyword is the estimated number of searches over a specified period. A higher search volume indicates that the keyword is more popular.
This is one of the things you need to look at when choosing your keyword. Because what's the point of using a keyword if nobody is interested in it? You can get search volume data by entering your keyword on Google Trends or other online tools.
Get to know your competition.
Another important thing when conducting a local keyword search is to check what search key phrases the competition is implementing. Knowing your competitors' actions will help you better understand how to approach your marketing campaign.
You can do this either by looking at data using online tools. Or you can also utilize Google search. Type in a particular keyword, and see what businesses rank for it.
To Wrap Up
Local keyword research is the starting point of your long-term optimization strategy. So if your business is highly dependent on local customers, you should consider it.
It's relatively inexpensive and easy to conduct. And if you do your keyword research right, you'll be well on your way to a strategic digital marketing plan that benefits your business!
Frequently asked questions
How do I rank higher locally?
Enter complete data. Local results favor the most relevant results for every search.
Verify your locations
Make sure your hours are accurate.
Review management and response.
Add photos
Add in-store products
Relevance
Distance
How do I find local keyword volume?
An account with Google Ads is required.
Click here to get started with creating a search campaign.
In Settings, Tools & Tools, you can access the Keyword Planner.
Click "Discover New Keywords" to learn more.
Include your primary keywords.
Click on the edit pencil next to "Locations".
Click to save your target locations.
How do you do keyword research from scratch?
Develop a list of broad topics relevant to your business.
If you have a list of phrases to use, expand each topic.
Look through related search terms.
Analyze how your keywords are strong.
Get your industry's top rank.
Verify search intent
How long does it take to do keyword research?
Keyword research takes around ten days to complete and continues into the development of keywords. When the keywords found here, an SEO campaign generates a strategy to attract organic traffic to your site.
How do I rank higher on Google local keywords?
Leverage Industry Keywords
Use Keyword Modifiers
Research Local Keywords
How do I find upcoming keywords?
Have your customers think like you. Do.
Don't be too specific. Do.
The website should improve results. Do.
Feature well-known brands in your offerings. Do.
Be descriptive Do
Keywords or phrase groups are common. Do.
Use location wisely. Do.
How do I find the best local keywords?
Specify your location. Your location is probably the most important step in learning about local SEO keywords.
Use industry-related keywords. Focus your local keyword research on industry-related keywords.
Include keyword modifiers
What are the 5 steps to be followed during keyword research?
Keyword Mapping
Keyword Expansion. Do not set search volume priority.
Keyword Filtering. There are a few questions to ask yourself when you begin eliminating keywords from the list.
Baseline Keywords. Start your keywords research from a point of view.
Keyword Selection
What is the first step for choosing keywords?
1. Discover Your Keyword Universe. Find a comprehensive list of words related to your business and may indicate that the searcher may be interested in your content.
How do I research local keywords?
Understand your target audience and their goals.
Find keywords your target audience is searching for.
Determine Search Volume & Keyword Difficulty.
Analyze the SERPs of your target keywords.
How do you conduct keyword research like the pros?
Brainstorm. Use your own knowledge and internal resources to brainstorm keywords and phrases that are most relevant to your company before you begin analysing.
Use an SEO Keywords Tool.
Build Keyword Lists
Set your goals and establish your baseline.
Outline Your Strategy
What is the best keyword tool?
KeywordToolio
Google Search Console
Semrush
Google Keyword Planner
Soovle
Jaaxy
Ahrefs Keywords Explorer
SECockpit
How do you find powerful keywords?
1st step: Study your niche.
Goals: Define them 2
Make a list of relevant topics in step three.
Creating a seed keywords list step 4.
You should use a good keyword research tool in Step 5.
6: Study the search intent.
Name long tail keywords.
Find out about your competitors in step 8.
How do you know if you need local SEO?
The customer base you have is mostly located in the city or metropolitan area where your business is located (i.e., your local business), so you will need local SEO services. You need local SEO for your brick-and-mortar location (or locations).