Ranking on the first pages of search engines can be challenging, especially when you're just starting. But here's some excellent news. You can improve your chances of ranking by focusing on low-competition keywords.
How do you find these keywords? Read on to find out. This article discusses low competition keywords, highlighting some expert tips for finding such keywords and improving your rankings.
What Are Low-Competition Keywords?
Low-competition keywords are those you can rank for without much effort. The key here is 'competition.' A keyword with low competition implies that few websites are pursuing it. This leaves you a higher chance of ranking at the top and getting massive traffic to your page!
Why You Need Low-Competition Keywords
Some businesses have the reach they need, while others struggle to build a meaningful audience. So they compete with dozens of others. When there's significant competition on a particular keyword, users typically go for popular pages rather than new ones. This is why new startups should prioritize low-competition keywords in the short term.
Low competition keywords are those that fewer websites are pursuing. These keywords are easier for you to rank for because your content will be among the few on search pages.
For some sites, low competition keywords are just enough for marketing plans. For others, they're the beginning and can provide the foundation for a more competitive aspect.
Here's why you need low competition keywords.
Low competition keywords are easier to rank.
Ranking on low-competition keywords can get you traffic and conversions.
Ranking on low-competition keywords can improve long-tail rankings.
Keywords with low competition are starting points for moving into more competitive keywords.
Some low competition keywords are high volume enough that they can lead to profitable conversions.
How to Find Low Competition Keywords
Here are some expert tips for finding thousands of low-competition keywords quickly.
Brainstorm Topics
Brainstorm topics by focusing on your target audience, their interests, and the pain points that your audience has. Jot down and categorize your ideas. The categories should be broad; don't try to force the topic to fit into one specific category. The aim is to find keywords with low competition that can effectively be used for keyword research. Once done, move to the second step.
Expand Ideas With a Keyword Research Tool
There are several highly-efficient keyword research tools online. Enter your topic ideas into one such tool, and you'll see keyword ideas related to the words or phrases you entered. You'll also see monthly search volumes and other SEO metrics.
Filter for Low 'difficulty' Keywords
Many keyword research tools display a difficulty score for each keyword. It is a numerical measure of how hard it is to rank in Google's top 10 for a search query. Filter for keywords with difficulty scores between 0-10 to find "low competition" keywords.
Other Factors to Consider
You cannot term a keyword 'low competition' just because its difficulty score falls between 0-10. Other factors like search intent, website authority, and high-quality backlinks are also important.
1. Search Intent
It doesn't matter if a keyword is low-difficulty. If you don't create the content your audience wants, you'll struggle to rank for that keyword. When carrying out keyword research, it's best to look for relevant keywords that offer value to the reader. Your keyword should fall under any of these categories based on your goals.
Informational – the searcher is seeking information on a topic.
Navigational – the searcher is looking for a particular website.
Commercial Investigation – the searcher wants to purchase a product or service but hasn't decided which to buy.
Transactional – the searcher is looking to purchase something.
2. High-Quality Backlinks
Pages with many backlinks typically have high organic search engine rankings. Before you use backlinks, you'll need to assess the quality by considering the following:
Relevance of the linking website and page
Authority of the linking website and page
Link placement on the page
Anchor text of the link
Follow vs. no follow status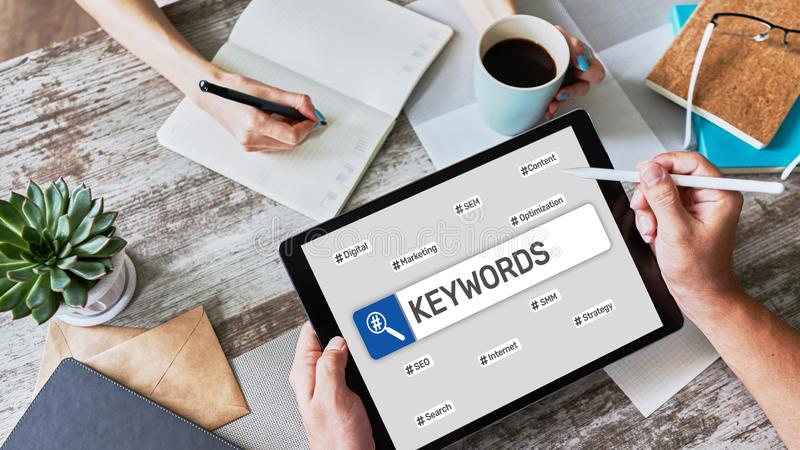 To Wrap Up
SEO can be a painful process if you're not careful. Never underestimate the value of a low-competition keyword. With a low competition keyword, you'll stand out among your competition, improving your marketing strategy and search engine rankings.
As a new startup, low competition keywords can provide the foundation you need to make your way into a more competitive field.
Frequently asked questions
Where can I find untapped keywords?
Xero engineer your competitors' most popular pages.
Use a content gap analysis.
Search for pages with organic traffic and few backlinks.
Find keywords forums rank for.
How do I research low competition keywords?
Use of Google SERPs to reverse engineer results.
2: Using a keyword software tool to target specific topics.
Using competitor research to find HV/LCK keywords can be quite useful.
How do I find a low competition niche?
Explore niches with Google Trends.
Make a niche-based list of monetization opportunities.
Competition research: search volume and difficulty.
Take into account potential traffic sources.
Make yourself a unique selling point.
What is a good keyword difficulty?
Here are your best chances when it comes to choosing the right keywords since you have a realistic chance of competing for them. However, they also have a high search volume, so be sure to target these.
How difficult is keyword calculation?
Semrush takes into account the authority of the pages ranking currently, the amount and quality of their backlinks (including their follow/nofollow ratio), as well as other key keywords.
What are competitor keywords?
Competitor keywords are keywords that your competitors are currently targeting in order to improve rankings and drive more online traffic. Keyword targeting helps you appear on the same SERPs (search engine results pages) as your competitors.
How do I find my low competition keywords on YouTube?
What are the steps to finding low competition keywords for YouTube? Seed keywords are generally short-tailed words that are one or two words long.
How do I find low competition keywords on Amazon?
Keyword
ASIN
Scope (as measured)
Search Volume (monthly)
CPC Low Bid
CPC High Bid
Estimated Sales (monthly)
Position
What is the keyword strategy?
Your keyword strategy contains everything you take based on your keyword research findings, whether it's about the content you're planning to write or how you'll track the results in Analytics. Keyword strategy is how you want to target those keywords, now and in the future.
Where can I find low competition keywords for free?
Step 1: Open a Keyword Sheet. Please enter a keyword in the keyword sheeter search bar and click on sheet keywords.
In step 2: Use the Keyword Generator By Ahrefs. When you have the list of keywords and questions, you can move on to.
The 3rd step: Find the CPC for these keywords.
How do I find competitors keywords?
WordStream's free keyword tool.
BuzzSumo
Semrush
Spyfu
Ahrefs
Google Auction Insights
Seed Keywords
Tag Clouds
Where can I find profitable keywords with low competition?
Use the Google Search bar to find keywords I research most frequently on Google. Yep, that's it. I just have my laptop and a Google Search bar. The goal is to find low-cost keywords that are relevant to my product or page.
What is the easiest way to find keywords?
First Step: Set Your Goals.
Step 2: Decide which topics to focus on.
Keywords with search volume 3.
In order to find easy-to-rank keywords, you should explore the competition.
Consider your user intent in step 5.
Step 6: Content Clusters
How accurate is SpyFu?
Over time, we have made many improvements, including the example about taking shopping, video and other results into account. These days, it is realistic that you can expect our roll-up estimates like Ad Budgets and SEO clicks to be accurate 90% of the time. Despite this, we have a good grasp of scale.
Is low competition good for keywords?
Search queries with low-competition keywords have fewer companies competing overtly for high organic rankings with SEO. If these keywords are less competitive, they are an excellent SEO strategy.