Web traffic is the lifeblood of any digital marketing campaign because it is the gateway to the potential of making sales. This is why many businesses invest significant amounts of money into organic keyword research.
Whether you're a website owner who wants to boost traffic or an aspiring SEO specialist, you will want to read this article.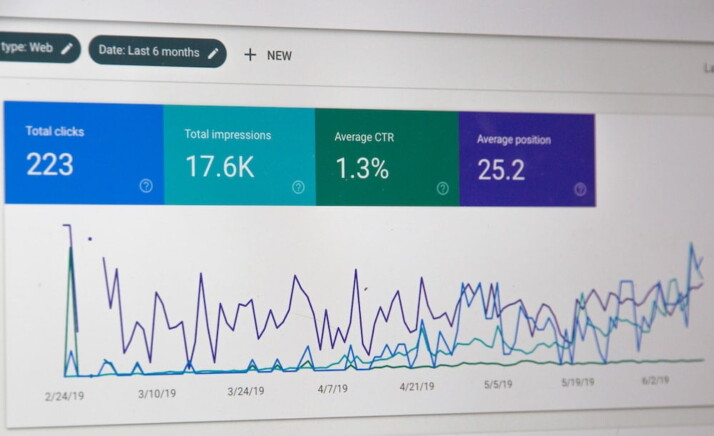 What Are Organic Keywords?
Organic keywords are a strategically focused number of words designed to increase your keyword rankings in a search engine without using an ad. They attract traffic using a myriad of search engine optimization strategies.
Organic Traffic Vs. Paid Traffic
Organic traffic refers to web visits directed by the search engine algorithm. They are organic because users visit your website naturally. Paid traffic refers to web visits paid for by the website owner and generated through paid internet advertising. Paid search comes in the form of paid ads that appear in the "paid ads" section of a search results page.
Marketers strive to generate organic traffic because they are cost-effective and their effects last over the long term. It's also why many businesses invest in content strategies. Certain types of content are better suited for different approaches.
Informative and useful content such as articles, videos, and infographics perform well on organic methods. On the other hand, sales-focused content such as landing pages, checkout pages, and product pages are better suited to paid ads.
Why Are They Important?
The primary goal of increasing organic traffic is to prompt the Google search algorithm to rank your content on the first pages of SERPs. While this may seem like a trivial thing to invest lots of money on, its effects are more than worth the effort. Here's why:
1. They're Free
Organic keywords are important because they drive significant organic traffic to your website. This means that your website is going to constantly receive visitors without the need to pay for paid advertising.
More importantly, this will drive more prospects to your website. Organic keywords generate traffic to your website and ensure that your target audience finds your website on search engine results.
2. They Increase ROI
The benefits from organic traffic from a well-executed SEO strategy tend to carry over the long term. While SEO may initially be expensive, the reputation and organic traffic it builds last over the long term. The cost-to-benefit will eventually make the investment worth it because you end up with long-term customer relationships.
3. Organic Traffic Boosts Credibility
People who don't intend to make a purchase tend to avoid paid search ads. Most people are inherently distrustful of marketing. When your website appears at the top of organic SERPs, it signals to users that you are a credible voice in your niche.
This means users will be more likely to interact with your website than others.
Tips for Performing Organic Keyword Research
Before you can begin ranking for organic traffic, you must first identify your organic keywords. There are many ways and tools available for this purpose. This section shows you the most common methods for identifying organic keywords.
Google Analytics
Google Analytics is a staple for any aspiring SEO specialist. It can help users identify the keywords that drive organic traffic to your site.
On the Google Analytics dashboard, navigate to Behavior → Site Content →Landing Pages.
Click on the URL slug and navigate to Secondary Dimension →Advertising →Keyword.
Google Analytics will then show you a list of keywords driving traffic to your landing pages.
Google Search Console
The Google Search Console allows users to view the rank for keywords based on landing pages. To do this, simply:
Log in to Google Search Console.
Select the right property.
Click on Search Results.
Select the Queries column.
This list shows the keywords that drive traffic to your site. Focus on keywords with a high monthly search volume but average page rank for your website. You can improve the content related to those keywords by updating text and images, improving backlinks, and updating the meta description.
Competitor Organic Keywords
Another way to identify important keywords is to look at those competitors' use. Competitor keywords will give you insight into what content types are trending. You can see how they implement their SEO strategy and integrate it into your own.
You can use an organic keyword research tool to reveal this information and explore relevant keywords.
Improving Ranking Using Organic Keywords
Identifying your organic keywords is not enough to boost traffic to your site. You need to know what to do with this valuable data and to take actionable steps. Here are some measures you can take to improve your page ranking.
1. Create Quality Content
Google puts a premium on quality content because it improves the overall user experience. Creating quality content prompts Google to put its algorithms in place to ensure that the search results it delivers are relevant. Google rewards informative websites with more traffic as a result.
One of the best ways to improve your content is to consider the search intent behind the keyword you're ranking for. The effectiveness of your content will largely depend on whether it satisfies the user's search intent.
If your keyword requires an informational approach, explain your topic in-depth.
If the keyword suggests a transactional approach, try to give information on the product and cite reviews and other credible user-generated sources.
2. Avoid Keyword Stuffing
Keyword stuffing is inserting many keywords into content to increase page rank artificially. These keywords are out of content and provide little to no value.
Google penalizes keyword stuffing because it may make it difficult for the search engine to return relevant results for a query. You can think of it as background noise. It makes it difficult for listeners to hear the music they want.
3. Optimize Titles and Metadata
The page title and page descriptions are important because they appear in Google's SERP as brief descriptions for your content. Try to review your content's meta descriptions and optimize them to reflect the keywords they are targeting.
This also applies to alt tags for image links. Make sure to review and optimize them as needed.
4. Add External and Internal Links
Links are important to content because they improve the reading experience for all visitors. Internal and external links impact rankings. They also improve search engine indexing and are vital to your website's exposure and visibility.
Try to use a close variation of the target keyword as an anchor text. Overusing exact-match terms may hurt your ranking.
In Summary
Organic traffic is one of the most important aspects of the digital marketing industry. It's how potential customers find your site without going through ads. So, it establishes your page as a credible source of information.
There are many ways to identify organic keywords and many more ways to use them to improve your page ranking. We hope this guide gives you the knowledge to help your search engine optimization journey.
Explore All
Keyword Generator Articles