Have you ever wondered how Google identifies content most relevant to your search? How does it decide which content to prioritize based on a search query? The answer lies in a simple term. An SEO focus keyword is one of the most important factors determining a website's ranking in Google search results. 
This article will explain everything you need to know about focus keywords. Let's begin.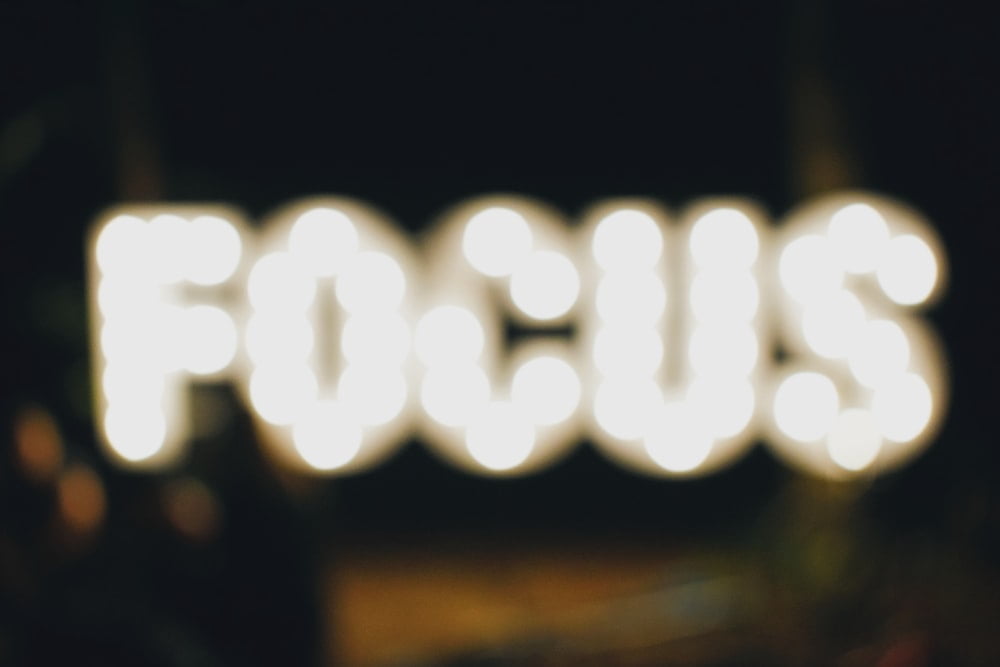 What is an SEO Focus Keyword?
An SEO focus keyword or focus keyphrase is the main focus of your content. It serves as the basis for search engines to rank your page higher. Focus keywords are the primary representation of your content. It helps you focus on the main topic. They are easier to rank than less focused keywords, and they ensure you can beat your competition.
Focus Keywords vs. Keywords
Focus keywords should not be mistaken for keywords. While they may seem interchangeable, subtle differences distinguish their hierarchies.
On the one hand, keywords are interchangeable with topics, and they describe the common themes and concepts found in your content.
On the other hand, focus keywords are the best representation of a topic. They are the main topic of your content. Search engines use focus keywords as a foundation to which they assign weight to your content. Focus keywords are always descriptive, use real, relevant search terms, provide context, and include valuable information.
Why is it Important?
Focus keywords are essential to digital marketers because they are one of the most effective ways to attract traffic to your website. Ranking for focus keywords helps you position yourself as the expert in that niche and get the biggest possible profits from those customers.
You will have to ensure your on-page SEO is optimized to achieve this. You'll need to include your focus keywords in various parts of your content. Your content is most likely to rank if it is unique, informative, and focused.
Steps for Using an SEO Focus Keyword
If you're planning on ranking your content for a particular keyword, it's important to follow these simple steps. They will outline the general steps involved in using SEO focus keywords.
Choose a Focus Keyword
There are three things you can use as the basis for finding the perfect focus keyword. A practical focus keyword must have:
Decent search volume → Are people interested in the topic?
Feasible keyword difficulty → Can you explain the topic well?
Matching search intent → Does your content type satisfy the purpose of the search?
In other words, a keyword must be popular, rankable, and relevant to searchers. These factors will ensure that your focus keyword satisfies users and search engines.
To determine these attributes, you need to conduct keyword research. Many online tools enable you to check the viability of a particular keyword.
Write Your Content
First things first, content quality is the apex of Google's priorities because it has a direct impact on user experience. Ideally, you must have a focus keyword before writing your article to understand the search intent you're trying to satisfy.
Learn to take as long as you need to write a quality article. Good articles that provide accurate information will satisfy the audience's search needs. This will prompt the search engine to rank your page higher in search results.
Optimize Content
Content optimization refers to creating unique and useful copy that attracts the attention of a target audience on the web. This entails that writers must distribute their focus keyword throughout key content sections.
This helps Google find your focus keywords easily and rank your page accordingly.
The key areas to put keywords and phrases are:
Title Tag
Heading
Body
Anchor Text
Find the Right Keyword Density
Keyword density refers to how often your focus keyword occurs in the content you create. Avoid keyword stuffing because it hurts your article's quality and page ranking.
It's just as bad when your focus keyword appears too scarcely on your content because Google may not understand the context of your content.
Try to emphasize your focus keyword and make sure it's incorporated into your content seamlessly.
The Bottom Line
Keywords are integral to any digital marketing effort because they help users find relevant content and drive website traffic. Mastering focus keywords will help you target the right person with your content and create the desired effect. It's a skill every marketer must learn to become competent at search engine optimization.
Frequently asked questions
How do I find SEO keywords for my website?
When visiting your competitor's websites, you will find out what keywords their competitors use, and then view their page source – or the underlying HTML code – for their homepage. As you click Tools (the three lines in the top right-hand corner) in Google Chrome, select Tools > Developer Tools.
What is a key phrase example?
Key phrases are string strings containing a noun phrase that describes a particular thing. The noun and the modifiers that determine it are generally used. "day" is a noun; "a beautiful day" is an adjective and an article.
Which types of keywords should new websites focus on?
Long-term evergreen keyword
Geo-targeting keyword
Short-term fresh keyword
Customer defining keyword
Long-tail keyword
Product defining keyword
How do I find my popular keywords?
Use Google Trends to find your favorite keywords. Go to Google Trends for the most popular searches around the world. Google Trends also helps you find trending searches per day, week, month, and year for thousands of topics and keywords.
Do keywords need to be exact for SEO?
Search terms that users use are often confused, misspelled, and not always clear, when we do keyword research. Let's face it, search queries are often not thought through. Could SEO writers use the same terms users use, however they may read as they read?
What is a good SEO title?
If you've got a page title for SEO purposes, you don't need to worry about Google cutting it off. However, it should still contain at least 60-70 characters. You should have the title of your page long enough to entice the reader, but short enough to explain the main purpose of the page to both users and search engines.
How many times should you use the focus keyword in your text?
It is more of a formal science, but the general rule is to include specific keywords no more than five times in a standard blog post. The reader cannot be considered spam or negatively impact their experience with anything else.
What is long tail keyword in SEO?
SEO is a great tool for targeting long-tail keywords. Long-tail keywords are keywords or keyphrases that are more precise – and usually longer – than more commonly used keywords. Long-tail keywords get less traffic, but can usually have a higher conversion value due to being more specific.
Can you have more than one focus keyphrase?
The meta description and title can only be edited so it makes little sense to optimize less than 1 focus keyword for such a short piece of content. On archives, we only allow one keyword. This is true both in the free and the PRO versions.
What should my focus keyword be?
The primary focus keyword should be the topic that is more relevant to users. Google Trends data can also be determined for a specific region or a longer period. When you've chosen your keywords, click Close & Use selected keywords to use the selected keywords as focus keywords.
How do I choose the right keywords?
Take the form of a customer. Identify your target audience and place yourself in the shoes of a customer when you create your initial keyword list.
Study the competition
The long tail keyword.
Use tools for keyword research.
Analyze the results
Which keywords are best to target in SEO?
You will find keywords that have relevance, authority, and volume in mind when optimizing your SEO strategy. Your goal is to find highly searched keywords that you can reasonably compete for based on: your level of competition. The quality of your content is higher than that of what's currently ranking.
How does SEO choose focus keywords?
Long-tail keywords
Your search for long-tail and related keyphrases is helped with tools.
Make sure to include more than one keyphrase.
Check out posts that have already been ranked.
Check the search engine results.
The results page's content.
Use social media and forums.
When choosing keywords for SEO What 3 things do you need to consider?
Optimizing your SEO keyword research must take into consideration three factors: the individual keyword's relevancy, search volume, and user intent.
How many focus keywords rank math?
Your focus keyword ranking algorithm allows you to select up to five keywords per post. This means you can optimize your post for five different keywords and attract a lot more traffic than what you did for one focus keyword. The free and PRO versions of Rank Math feature this option.