Ranking your webpage higher on search engines can be challenging, given the plethora of websites vying for the top spot. The key to getting a top spot on search engines is providing valuable content that answers your audience's questions. SEO keyword searches give you an insight into your target audience's queries and what they're searching for on various search engines.
Keyword research helps you find the best keywords to target. This way, you can address your audience's specific queries and make the right impression on their mind. Doing so creates a consistent traffic flow, improving your search engine rankings and conversions. This article discusses SEO keyword searches and suggests the best ways to find keywords that drive traffic.
What is Keyword Research?
Keyword research is finding and analyzing search terms that can increase your site traffic and rankings on search engines. Finding such keywords involves understanding what your audience is searching for that relates to your product or service. Keyword research can reveal what queries to target, the popularity of these queries, how difficult it is to rank, and so forth. The data you obtain can help you customize your content to increase conversion rates and drive traffic.
Keyword research can be time-consuming, but it's worth the effort. If done correctly, it can increase your site's ranking on search engines and bring you a lot of unique visitors.
Why is Keyword Research Important?
Keyword research tells you what topics people want to read about and how popular these topics are among your audience. You can find and sort ideas according to keywords that are getting a lot of searches every month.
Keyword research is essential for several reasons, including:
1. Provides Marketing Trend Insight
Effective keyword research offers insights into the current marketing trends. It also lets you in on your audience's queries and what they'll like to find information on. With this information, you can focus on producing relevant and valuable content that meets their needs.
2. Traffic Growth
By publishing content based on keywords you obtain from keyword research, you can quickly draw in traffic and increase your site's marketability. You'll also impact your search engine rankings and your website's overall sales and conversions.
3. Customer Acquisition
Knowing the terms your audience use for searching for information will help you provide them with what they are looking for. You can use the opportunity to include a call to action that will lead them to make a purchase.
Elements of SEO Keyword Searches
Consider the following when conducting keyword research.
1. Relevance
Content relevance is a huge factor in ranking well on search engine results. You need to create valuable content after discovering the questions your audience is seeking answers to.
Your content will not rank for a keyword if it doesn't meet the search intent. Google only ranks content that provides value, so ensure your content is the best resource for the query.
2. Authority
Google ranks content from sources it considers authoritative and credible. You must consistently enrich your website with valuable information and promote it to earn backlinks and social signals. If your webpage is not seen as authoritative, you'll have a lower chance of ranking amidst content from popular sources.
3. Volume
Before settling on a keyword, determine the number of times it is searched for per month across all audiences. You may rank for a particular keyword, but you'll get no traffic to your site or conversions if no one searches for that keyword.
How to Conduct SEO Keyword Searches
So how do you conduct keyword research? Consider the following.
1. Brainstorm and list relevant topics in your industry
Think of topics related to your business that you want to rank for and write them down. Consider broad topics rather than specific ones.
Put yourself in the shoes of your target audience – what types of topics would they search for? If you're selling marketing software, you might consider general topics like email marketing, lead generation, or social media marketing.
2. Fill in those general topics with keywords.
With the list of general topics related to your business, identify specific keywords that fall into each category. These should include keywords you think your audience is seeking information about.
For example, if you selected "marketing automation" as a broad topic, you might consider "top automation tools" as a specific keyword.
If you have a topic but can't think of other keywords, plug a keyword into Google and take a look at related search terms.
When you search for a phrase and scroll to the bottom of the search page, you'll see suggestions for searches related to your output. You can use these keywords as inspiration to come up with your own fascinating, related phrases.
4. Use keyword research tools
Keyword research SEO tools can help you generate keyword ideas based on your inputted keywords. These tools also determine search volume for keywords and offer other SEO insights.
Tools such as INK, SEMrush, Ahrefs, Ubersuggest, and Google Keyword Planner allow you to find related terms to your keyword. Others include Keywords Everywhere, KeywordTool.io, KWFinder, SECockpit, and Moz.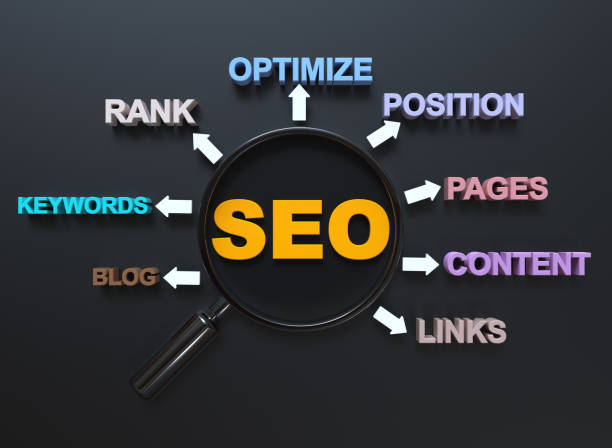 To Wrap Up
Staying ahead of the competition is an ongoing perpetual struggle in internet marketing. People who search for information online aren't randomly searching; they're looking for a solution to their problem. It's imperative to know what your audience is searching for and provide content that meets their needs.
Keyword research is a helpful strategy for finding and analyzing search terms that people enter into search engines to find information. By utilizing keyword searches, a marketer can ensure their SEO efforts are effective and efficient.
Frequently asked questions
What should I do first in SEO?
Choose a great domain name.
2 – Find the right keywords.
Content: Creating it
In step 4 you optimize your code.
Step 5: Technical setup
Step 6: Earn links
Keep everything in mind after launch.
What is SEO keyword?
Keywords and phrases that make your site accessible to search engines can be considered your SEO keywords. Search engines will use keywords for SEO, which help crawlers find your site, to speak the same language as their potential visitors.
How do I find SEO keywords for my website?
When you visit your competitors' websites, you can find what keywords they use and then view their page source – or the code that explains what they are doing – to rank your competitors. In Google Chrome, you simply click the Tools bar (the three lines in the top right-hand corner) and select Tools > Developer Tools.
How many keywords should I use for SEO?
By targeting two or three keywords per page, even if they are just close variations, you'll be much more likely to want to do so. More than four pages are a bit crowded; after all, each page only includes one title tag and a meta description.
Can I do SEO on my own?
DIY SEO (Do It Yourself SEO) is another way to do SEO yourself. Many people can learn how to do SEO for their businesses with some research and practice.
Is SEO easy to learn?
Simple, right? Learning SEO is hard because there is a lot of information to read about search engines and how SEO works, and this can seem intimidating at first.
How long does it take to do keyword research?
The keyword research process takes around 10 days and moves into the development of keyword strategies. These keyword discoveries form the basis for an SEO campaign that produces organic traffic to your site.
How do you search for keywords for beginners?
Set up a list of broad topics relevant to your business.
Let your customers use the phrases you think they use in each topic.
Find related terms
Analyze your keyword strengths.
What do you rank in your industry?
Verify search intent
Why is SEO important?
SEO is critical because it makes your website more visible, resulting in less traffic and more opportunities for conversion into customers. Find out how to optimize your rankings using these SEO tools.
Why keyword research is important in SEO?
Keyword research will give you a better understanding of your target keywords. If you type in your target keyword into Google Search, you will be able to see what results appear. It can help you determine which results Google considers most relevant to your search query and target keywords.
What is the best keyword tool?
Semrush
Ahrefs Keywords Explorer
Google Keyword Planner
SECockpit
Google Search Console
Jaaxy
KeywordToolio
Soovle
Do keywords still matter for SEO?
Keywords are still important and useful in SEO, but they aren't the primary factor. SEO is more complex than putting keywords on a page. Additionally, SEO is constantly changing, with search engines constantly updating algorithms, so marketers need to change how they use keywords.
What are the best SEO tips?
Make relevant links
Focus on user experience (UX).
First, write for humans, then search engines.
Stop any slow-downs on your site.
Keywords should be targeted in all the right areas.
The format for Featured Snippets.
How SEO keywords are written?
Start with the keywords in SEO writing.
2 …
Your audience rather than your search engine should be your focus.
Keyword Phrases Can Mix It Up.
Concentrate on Your Headline.
SEO Writing: Focus on length.
Make sure your keyword density is correct.
You can skip the coding and rely on your anchor text.