Marketing words to attract customers are not just good for bringing in new customers, but retaining and increasing your current customer base as well. At the end of the day, the best marketing words to attract customers are those that resonate with your audience's emotional state and desires.
To draw customers to your store, your copywriting needs to be compelling and have attractive lines. These expressions, common among elite copywriters, pique buyers' interest.
Here are some of the most powerful types of words you can use.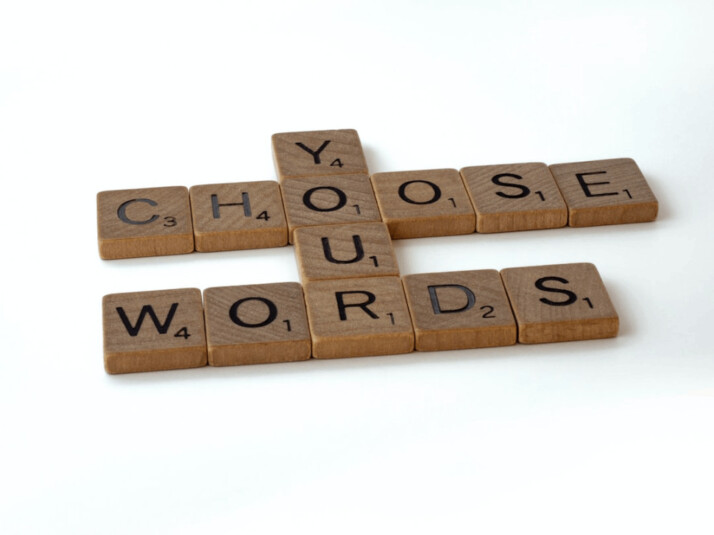 They are phrases that convert the wants of clients into needs. Use these top 20 retail marketing slogans to draw customers in and make your ad content stand out:
1. Looks so Good on the Outside, It'll Make You Feel Good Inside
This phrase compliments the buyer on a decision they've made or one they're about to make. It affirms their choices, making them feel good about what they've purchased.
2. Never Looked so Good
This is another form of "new and improved." It communicates that the product is the latest model or the hottest on the market, triggering positive customer responses.
3. Simply Awesome
In ad copy and everyday speech, "awesome" is the new "great" or "wonderful." When paired with "simply" (again conveying simplicity), these words create a powerful phrase.
4. Lovely in its simplicity
Customers adore simplicity and despise complication; they see it as a sign of solid customer service. Making things straightforward gives client satisfaction.
5. Creatively Motivated
This word shows off your sense of style. In the eyes of the client, it demonstrates your forward-thinking nature. Keep in mind that form frequently takes precedence over function.
6. Improve Your World
Customers are constantly seeking improvements in their lives. As an alternative to the term "new and improved," use this statement.
7. Enhance Your Beauty
This adage is crucial in the fashion industry since customers frequently seek ways to look and feel more beautiful. It becomes possible to remove customer pricing barriers if a business can improve aesthetics.
8. From beginning to end, perfect
This sentence exhibits your attention to detail. But be sure to demonstrate consistency and alignment. If you utilize this phrase, the merchandising and store design in particular, must be flawless.
9. Get attention
Customers appreciate compliments (and by complimenting customers, you increase your likeability). This expression is a sophisticated method to inform consumers that their purchase will attract attention.
10. Extraordinary Value
Value is essential to everyone, yet when asked to explain it, nobody can manage to come up with a satisfactory answer. By including the qualifier "extraordinary," you aid the buyer in conceptualizing that value.
11. We Proudly Present
Consider brands such as Tiffany & Co., Rolex, and Coach with a strong sense of pride and prestige. This expression aids in connecting your goods with the reputation that your clients seek. You may strengthen these relationships by using visual displays and signs in your store.
12. Worth our Reputation
You are positioned as a valuable retailer by using this expression. It is another way of saying, "We've been in business for a long time because customers enjoy our items and trust us."
13. Perfect From Beginning to End
Customers wanted to feel confident in their choices once more. By using your products, the customer will have made a wise decision, according to this expression.
14. A Memory to Cherish
With this term, you're saying that you've given your clients an experience you want them to remember and spread to others. This usually results in word-of-mouth marketing.
15. Commemorate Life
Consider how companies like Betty Crocker have used marketing to build a lifestyle. With this term, you're saying that your products help customers live that kind of lifestyle and enjoy it.
16. Make the Most of Your World
The clothing or sports equipment industry would benefit significantly from this statement. It fosters a sense of passion for Life and a drive to enhance the customers' personal experiences.
17. Taste Quality
This sentence establishes you as a reputable, reliable resource, similar to the expression "we display with pride." It works especially well if you've been in business for a while.
18. Think the difference
Because they stock a brand's higher quality products, specialty merchants' merchandise is frequently more expensive than chain stores' merchandise. This expression expresses acceptance of a store's higher price while also highlighting the advantages of doing so.
19. You're Valuable
This remark assures shoppers that the present will have a wow effect. Additionally, it promotes the fact that the product satisfies the need to obtain what you want when you want it.
20. Instant Energy
Again, people demand quick results. Customers are told they don't need to wait to feel wonderful by this expression, which is frequently used in the energy drink sector.
Conclusion
To close, these powerful marketing phrases have the ability to transform live experiences for customers. They are more than just words strung together.
Marketing words to attract customers promote your brand messaging in a way that builds trust and loyalty in your customers. So, use all these powerful and actionable words to build a better marketing experience for all your customers.
Explore All
Marketing Angles Articles