Building a solid online identity for your company is crucial whether you're just getting started or you've been in business for a while. There are many ways to market a new business.
Marketing for small businesses should aim to increase both brand recognition and the quantity and quality of sales-ready leads.
Spreading the word about a small business can be difficult because of its low profile and limited resources (like budget or time). In any case, you can expand the reach of your company's advertising by employing a few tried-and-true methods.
This article will discuss how inbound marketing can help small businesses like yours attract and retain customers.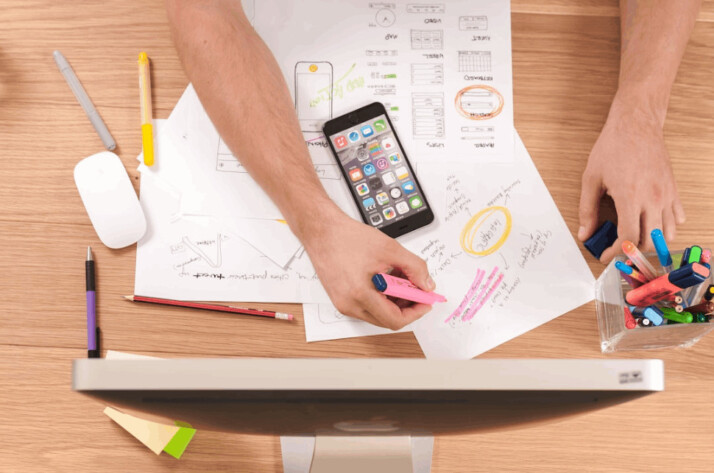 15 Top Ways to Market a New Business
There are many ways to market a new business. Marketing insights and methods change as the world changes, but here are 15 top ways to market a new business.
1. Consider your target market
One typical blunder is assuming that you can sell to anyone.
However, while larger companies can potentially reach a broader audience, "the riches are in the niches" for a reason. As a small business, your most significant competitive advantage can be in a specific market segment. You must understand their issues to win over customers in a market niche.
Why do they feel the need to make a purchase now? So, what does it look like if they do succeed? Having this information at your disposal will allow you to create persuasive messaging for your solution.
You should first consider your current clientele and future partners. Next, make a buyer persona to begin visualizing your ideal customer.
2. Stress your offer
If your company is identical to the others in its field, your potential clients will have no reason to choose you. What sets you apart from competitors and convinces potential customers that you're the right provider for them is your value proposition. What sets you apart from the competition? This is an extremely persuasive argument, and it is important to convey it.
3. Maintain a laser-like concentration on your primary goal
If you've done any research into marketing, you know there are a zillion different paths you could take. It's tempting to try to tackle everything at once, building a complex machine in the hopes that you've accounted for everything.
Find out where it will have the most effect, instead. In what area of your marketing strategy do you have the most difficulty seeing the forest for the trees? Focus your energy, time, and money on the activities and techniques that will get you closer to that one performance goal. When you reach a particular milestone, you can double down on your efforts or switch to a different direction.
4. Profit from temporary opportunities
Get off to a rough start. To grow successfully, it is essential to generate a return on investment as quickly as possible. More momentum and funds will be available for longer-term investments and sustainable growth models.
Since you need to see results quickly, slow-moving strategies (like search engine optimization) aren't a good fit for your top priorities. You could get started there if you have enough money, but you shouldn't put all your money there.
If consumers are searching Google for your solution with the intent to buy, paid adverts may give short-term ROI.
5. Invest in winning strategies
After getting your initiatives up and running and trying out a few different approaches, it's time to start paying attention to the data. Knowing what is effective can be gained from this. As your business grows, it's wise to put more effort into strategies that have already proven successful.
6. Realize the value of your current clientele
The cost of acquiring a new customer is five times higher than retaining an existing one. You shouldn't stop advertising to them after they've made a purchase.
Locate your upsell, cross-sell, and repeat-purchase openings. Repeat buyers have already established familiarity and trust with your business. If you give them a positive experience, they will be more likely to return to you for future business.
Advocacy from satisfied customers is one of the most effective (and cost-free) forms of advertising.
7. Take advantage of no-cost advertising mediums
To save money, opt for free marketing tools whenever possible. Only invest in paid tools if you're confident they'll significantly boost your current operations or performance. You can find various helpful marketing resources here (some free and paid).
8. Get a website
One of the most valuable things you can do for your startup is to design a website that reflects the professionalism of your company. Here, you'll tell potential customers about yourself, what you sell, where you are, and how to reach you.
It's a channel you'll always have control over (unlike other platforms, whose policies may shift or which may fall out of favor). It can draw visitors in both organically and in response to paid promotion.
Your website serves as more than just a digital brochure. If you know how to convert visitors into leads, you can make it work for you around the clock (more on that later).
9. Utilize a blog to pull in visitors
Blogging is a great strategy to attract visitors who haven't made a purchase decision yet. Furthermore, it can help you become a recognized expert in your field and build your reputation as a leader.
You can use a low-cost or no-cost website builder and one of their pre-made blog templates to create a blog. Publishing as little as once weekly will increase your site's online visibility and educate your potential customers about why they should trust your business.
You can encourage readers to sign up for your blog's email updates and alerts by including a subscription form in your posts. This is an excellent technique to collect leads from potential customers interested in your business but not ready to buy.
10. Social media advertising
Social media is a potent tool for business because of the billions of potential customers who use various platforms daily. You can promote your products, increase brand recognition, and interact with potential customers, all with the help of social media marketing. To be seen where your target audience spends time is logical.
11. Ads should be a priority
It takes time to build up organic traffic, and you need to focus on quick wins as a startup. Pay-to-play strategies focusing on high-intent buyers are useful for quick wins in the short term.
If you know your potential clients are seeking your service or product online, use Google Ads. However, if they aren't, you could always try advertising on social media.
Even though social media users are less inclined to buy, well-targeted ads with plenty of impressions might catch their interest.
12. Track your conversions
We have talked a lot about exposure and traffic but haven't yet discussed how these will contribute to revenue generation. Adding a conversion tool to your website is a simple way to attract new customers.
Even if you've successfully turned visitors into leads, that doesn't mean they're ready to make a purchase. Keeping in touch and nudging them toward a purchase is crucial.
13. Email marketing
Your marketing toolkit would be incomplete without email marketing. Most millennials (73%) would rather receive emails than company text messages.
This method of reaching out can connect with new and existing customers with little effort.
After setting up an email marketing tool (several are free or cheap), you may send newsletters and promotional emails to your subscriber list.
Small business owners don't have much time for digital marketing. Thus, we recommend marketing automation.
14. Set up a CRM
Email marketing is most effective when sent to a specific audience. First, establish a customer relationship management (CRM) or database system.
Your customer relationship management system can help track customer interactions and uncover sales possibilities.
15. Leverage word-of-mouth marketing
Pleased consumers can boost your business through repeat purchases and excellent word of mouth. You'll get more positive feedback, testimonials, and word-of-mouth advertising if you focus on giving your customers a memorable experience.
It's important to gauge customer happiness and inspire advocacy because of this.
Conclusion
In the world of marketing, there are a lot of ways to market a new business. You need to ensure you have the right strategies to help make your marketing efforts successful.
While this is a difficult task, the tips listed above should help you cut down on the costs and efforts to succeed finally.s
Explore All
Marketing Angles Articles