An artist Instagram bio is all about personality and demonstrating your creative side. It needs to be interesting and engaging, giving followers a taste of what makes you tick. That seems like a lot. No pressure, though, because this article is here to help you out.
We've listed over 40 creative bios for your Instagram profile. These will help to promote your creativity, style, and personality. Check them out and see what resonates with you and your followers the most!
What is an Instagram Bio?
Your Instagram bio is one of the first things people see when they visit your profile. They're the short texts you see right below your profile photo. Given its highly visible placement, it needs to make an impact and a good first impression.
It should comprise keywords that are important to your target audience. Your bio is the perfect place to describe your work, your tone, and your personality.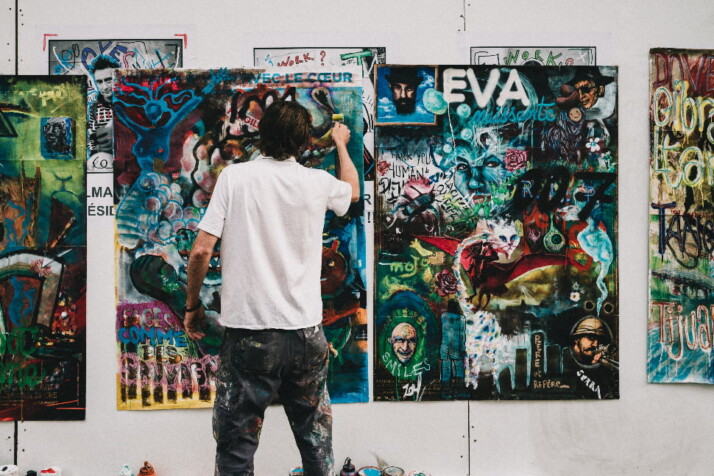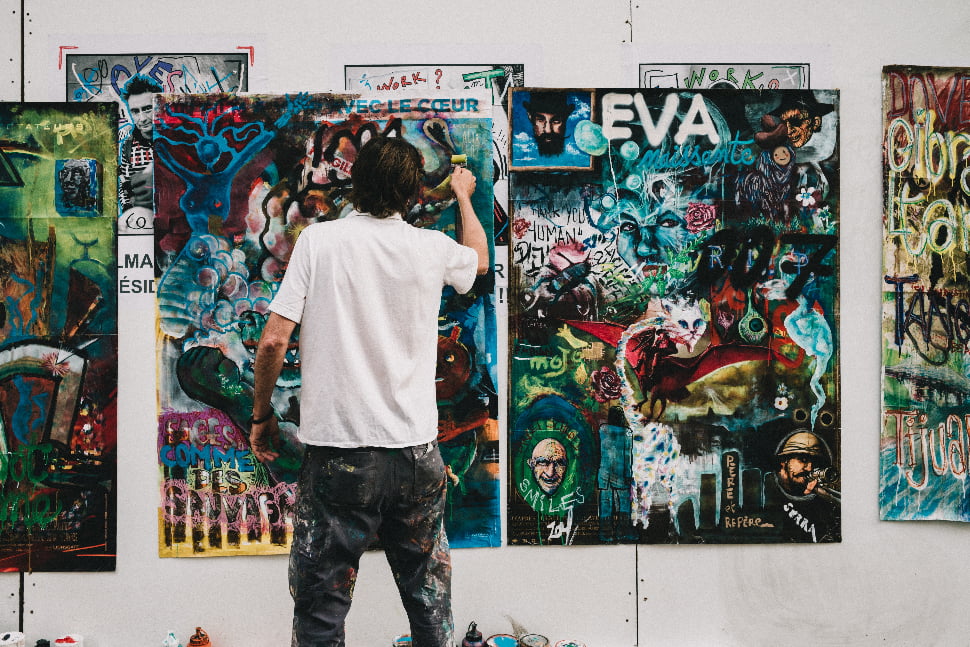 40+ Instagram Bio Fit For an Artist
For Creative Artists
Use these bios to express your love for everything involving art. These are perfect for your art blogs on Instagram.
A glimpse at what's inside my chaotic mind
Through digital prints and canvas prints, I bring my vision to life.
The world revolves because of creativity
Create the things you can't have
There are no mistakes in art. Only happy accidents.
Creativity takes courage.
Art can mean different things to different people.
Our art is for every soul.
I fight the odds with paper and colors.
A fresh coat for a fresh start.
Go crazy with your art.
An expression, A diversion, An emotion.
Painted with love.
Draw the soul and paint it.
A lover of all things art
Art is a way of seeing.
Creativity is daring to be different.
Making space for all the good things.
Art for the soul.
Welcome to my art realm.
I draw dreams.
Going above and beyond with art.
Find the art in your heart.
Your daily dose of creativity
Everyone loves colors.
Love what you do.
For Art Businesses
If you're in the business of creating and selling your art, these bios will fit your profile well. Get more people to buy your art by adding some fun and personality to your bio.
All you need to do is Imagine. We will create.
Adding color to life since 19xx
We create art that takes your breath away.
Art. Creation. Community.
We'll draw it for you
Never miss our work
Fill your cart with art.
We spread your emotions on canvas.
Your imagination. Our creation.
Get a beautiful work of art.
Hire only the pros.
Painters with a professional touch.
Art That Will Blow Your Mind.
For Make-up Artists
If you're in the business of making clients look great with the art of make-up, then these bios are perfect for you. These are sure to get your profile more attention from prospective clients.
I am an artist – your face is my canvas.
We help you leave a sparkle wherever you go.
I play with colors and make your appearance colorful.
I have the power to give you a flawless glow.
Let us make you feel beautiful, stunning, and like a queen for the day.
Our well-trained staff will make you look perfectly beautiful.
Taking life from bleak to chic.
Tips for Making an Artist Instagram Bio
Here are some tips to consider when writing an artist Instagram bio.
Keep it short
The maximum character limit for an Instagram bio is only 150 characters. This may not seem like a lot of creative space to express yourself, but with the right words, it will be.
So make sure to only use relevant keywords that fit your artistic style. It's important that your bio is easy to remember and expressive to grab the reader's attention.
Highlight what you do
Are you a make-up artist? Or do you offer updated art classes and techniques? Make sure to make your profile visitors know in your bio. This is the quickest way to let them know about what services you offer.
Add your contact information.
Potential customers and collaborators need to have a quick way to contact you. Include basic contact information where they can easily reach you, like your email, website, or phone number.
Use a strong Call-to-action
By adding a call-to-action in your bio, you can encourage your audience to take immediate action.
You may be offering a recent promotion or a shop link, or maybe you want them to follow you. It's up to you to determine what you want your audience to do.
To Wrap Up
An artist Instagram bio should be well-thought-out and written well. Don't hesitate to get creative with it, just like how you are with your art. Remember, keep it short and catchy. And most of all, make sure it expresses your love for art!
Explore All
Personal Bio Generator Articles