Your artist bio should connect emotionally with the reader and provide a glimpse into your personality. It allows you to share credentials and accomplishments without saying a word while weaving the story of your artistic career and building trust.
It is impossible to overstate the significance and usefulness of this emissary. With this information, you can compose and polish your artist biography. Unfortunately, summarizing your artistic career in one or two paragraphs is nothing but.
That's why, in today's post, we decided to show you the ways for writing a bio for artists the best we could. If this all sounds too exciting to you, keep on reading until the end!
What's a Bio for an Artist?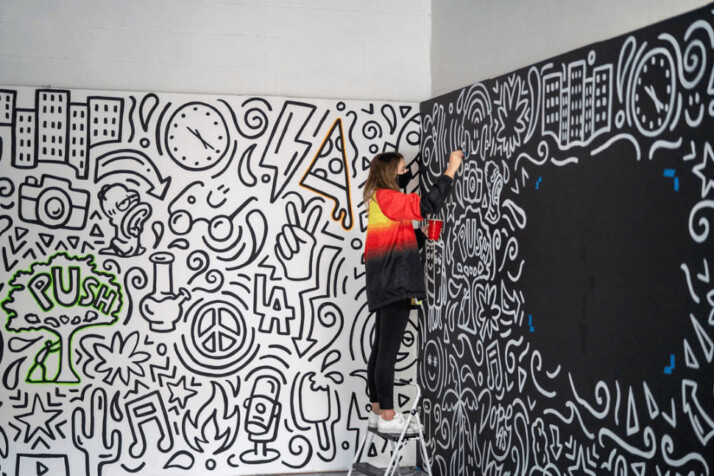 Before we begin, you must comprehend the distinctions between an artist biography, an artist statement, and an artist profile.
Each has a distinct function and ought to be used with a particular objective.
In its most basic form, an artist biography summarizes your career as an artist. It is an important page that you need to have on your website. It should include your educational background and any formal training you may have received. You continue by mentioning your influences, accomplishments, and contact information.
A brief artist statement typically follows it. Remember that many artists talk about themselves in the third person, which can come off as a little pretentious.
An artist's statement is a concise summary of your body of work. An artist's statement explains why you create your work in a particular way. This is so that anyone who views it can relate to you or the subject matter.
Instead of focusing on "who you are," the artist's statement should address "why" you do things. A report from the artist would typically be included in the biographical information.
Tips for Writing a Bio for Artists
Writing in the third person, your artist biography should summarize the essential details of your artistic career. Introduce yourself at the outset by stating your name, the medium you use, and a little about yourself.
This can include your place of birth, employment, and the moment you first developed an interest in art. Talk about any art education you received, including any degrees you may have earned.
Declare that you have no formal education.
Talk about your exhibits, honors, and other professional accomplishments. You can also mention if you've been highlighted in any significant art publications or collections.
However, be careful not to saturate the reader with too much self-promotion; instead, pick the best bits.
After that, incorporate any recent performances or significant ongoing projects, like a public art installation. Finish strong by mentioning any upcoming projects, residencies, or exhibitions.
The authors who can produce masterpieces after only one draft are fortunate. If you're not one of these exceptional few (if you are, share your knowledge), we advise writing two to three drafts.
You can experiment with different tones and languages in each one. Don't be afraid to add personality to your biography. Some components may appear a little formal, but the voice behind some features can be anything else. You can sprinkle your passions and interests into art.
Just keep in mind to make sure your audience can relate to it. Additionally, reserve a thorough explanation of your goals and the sources of inspiration for your art for your artist statement.
Make sure to maintain a focused structure and keep your artist biography brief and concise. When writing your biography, keep it straightforward and readable; avoid jargon and flowery language.
Conclusion
In conclusion, our tips for writing a bio for artists will help you create a professional and engaging bio. This bio will attract new fans and followers. Be sure to include your contact information, website, and social media links. Also, be sure to proofread your bio before you publish it. Thanks for reading, and we hope you found this guide helpful!
Explore All
Personal Bio Generator Articles