Writing a singer or musician's biography can be challenging, especially for press materials and Instagram. Writing a compelling musician bio for yourself is crucial because it will enable you to reach a larger audience.
However, a well-written Instagram bio can boost your listenership numbers overnight without too much effort! After all, you don't have to spend any more money on creating a new account or on social media advertisements.
You only need to optimize your Instagram bio, which you already have. This is why we decided to dedicate today's post on Instagram bios for singers that will draw more people to follow you on Instagram!
Why Instagram Bios for Singers Are Vital?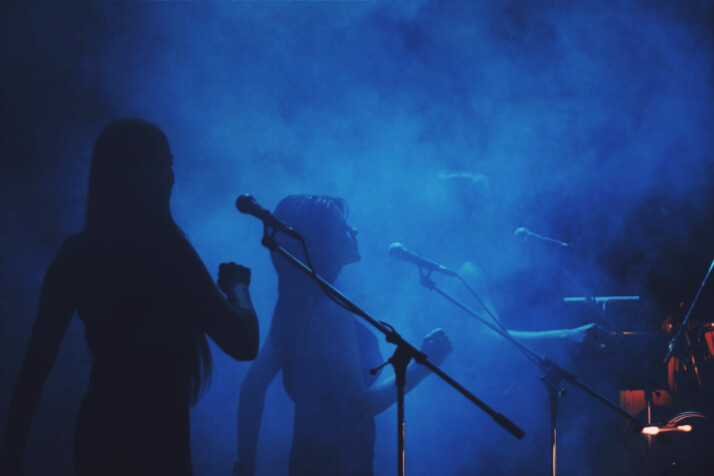 Someone who makes music with their voice is referred to as a singer. Producing musical sounds with the voice is called singing, and singers must stand out from the crowd by showcasing their individuality, style, and personality.
An effective social media tool for artists is Instagram. It allows you to establish a community, share your photos and videos, and get in touch with your fans directly. It connects you with them.
The only place where you can introduce yourself and your brand to potential fans and followers is in your Instagram bio. You're missing out if you're a singer who isn't using Instagram. It provides much more than its competitor as a social media tool for singers.
Those who want to become singers can use their Instagram accounts to show their talents to potential fans. Like other famous people, singers might want to design captivating Instagram profiles to attract followers and grab their attention.
A robust platform for sharing events, live performances, concerts, and public activities is Instagram for singers. Instagram enables them to reach a large audience and introduce their skills to potential customers. That's why Instagram can be used by singers as a means of wealth creation.
Tips for Writing an Instagram Bio for a Singer
The first paragraph of your singer biography, which should be brief and to the point, is crucial. It ought to provide an intriguing overview of who you are, your music, and your accomplishments.
Try to condense your sound into a total of three paragraphs. The first few sentences of your bio should give the reader an overview of you as an artist, you, and your music.
The five questions the audience had at the end of the day were: who, where, when, what, and why. What do these five questions mean, then? Well, to keep it very brief, you should mention:
Who You Are,
Where You Live,
What (music) do you do,
And, finally, why did you get into music?
You can access the majority of musician biographies online. This indicates that your target audience is probably reading your text on a laptop, phone, or tablet.
Because our eyes tire more quickly against the lit background of a screen, people read slower on electronic devices than in print. Therefore, we are less likely to pay attention to online content.
Make sure to write in short sentences and manageable paragraphs to accommodate this. Your reader will be more likely to continue reading if you do this.
Best Instagram Biographies for Singers
Good music will always find the love it deserves — don't succumb to the current trends!
Let Life flow through your songs.
The best music comes from the most painful experiences in our lives.
As an aspiring artist, your aim should be to change the way we make music! Don't go through the way that's already been trodden.
Language is a great tool if you know how to use words. Being a wordsmith is a timeless profession.
The best art is the one that makes people feel things that they've never felt before.
Sing your songs and write your words for the sake of art, not the sake of Instagram!
It's time to let the world know how good we are!
A good musician has a good voice. A great musician uses the words to their full extent so much that no one notices their bad voice!
Music is the art of creating what people want but didn't know they need it!
Professional music singer from Irvine, CA. Bringing different tastes of music to people all across the world!
Live your dream through music, don't let some other people tell you what to do with your life!
Music helps us understand the world better by looking at it through another pair of glasses.
The best musicians are the ones you haven't heard about yet.
Love to sing; to sing is my life. Check out my music in my profile. If you like it, let me know!
Learn the power of music and songs through my work and the stories I tell through music!
Examples of Instagram Biographies for Singers and Musicians
The way of music is long and winding but beautiful for those who are strong enough to get to the end!
Listen to my music and songs with your friends, it's free to listen, and I appreciate it if you leave a like if you do!
Feeling the magic tonight? Well, it might be something as simple as the right music at the right time, under the stars!
What's your favorite song of me, the song you enjoy the most? Let me know by leaving a heart under that melody!
Music is a universal form of communication, straight from the mind of the artist, his deepest thoughts and dreams!
A single unique tune can say a thousand words without saying any words.
Perfect music comes from our life experiences and time to heal the pain.
Great musicians play at their friends' weddings for free.
The best way to create music? Do your work the way you love, not the way your producers tell you to do it. Find your own sound.
Final Words
As you can see, there are various ways to write an Instagram bio for a singer. You can choose to be funny, serious, or somewhere in between.
No matter what style you choose, make sure your bio is something that represents you and your music. If you liked our compilation of the best examples of an Instagram bio for singers, consider sharing this article with your friends.
Explore All
Personal Bio Generator Articles