Selling books to a target number of buyers depends on your credentials and writing skills. You must ensure that your readers will find it impressive to read your work. That is why you must learn how to make unique author bio examples.
Marketing your skills and masterpieces may indeed seem challenging. It is not an easy feat to persuade people to buy your books. However, you can easily do so by following a few tips.
This article will teach you how to make author bio examples. You will discover the essence of creating one for your book-selling efforts. As a writer, it is always necessary to learn new things!
What is a Personal Bio?
A personal bio is a small, informative write-up about your identity and what you offer. Typically, personal bios are featured at the beginning of an author's e-book.
It shows the author's name, experience, expertise, and contacts. Bios encourage potential readers to purchase your book.
You may include a drawing or photo of yourself. This can help potential readers relate to you and understand you.
In this way, it is easier for them to envision you as the "hero" of your book.
Bios may also appear in the first article they write about the book.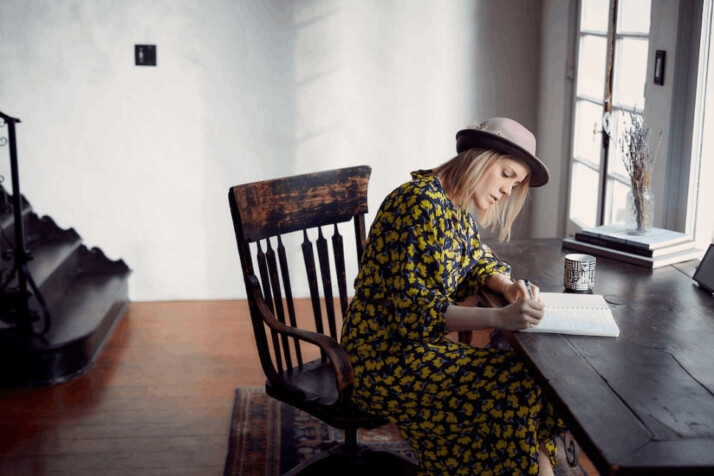 Author Bio Examples with The 4 Parts
If you want to share your credibility as a writer, it is best to write an author bio. Your readers will discover your expertise in the field you are writing about.
However, making one is not as easy as it may seem. You need to follow a few steps to take. That is why you should familiarize yourself with the four parts of an author bio. Check out the tips and author bio examples below!
1. Author Branding Statement
An author's brand statement depicts what they have to offer. It's about how the author can meet the needs of the market.
It also shows their expertise in the best way possible. This is part of the individual's personality and character.
An author's branding statement can come down to the things they are good at and areas they are willing to work with.
Example:
Allan David is a meticulous and reliable writer on topics about political strife worldwide.
The author's branding statement sets your tone and summarizes your overall reputation. You can build a foundation for long-term prospective clients and create a backdrop for successful work with accurate information.
2. Author's Humanity
This part of your author bio discusses something your readers can relate to. What do you enjoy doing in your free time? What motivates you? How do you learn?
The best part is usually to share a personal anecdote to draw a connection to your writing. This is where you mention things you do or your favorite hobbies.
You will sound like an ordinary person by talking about your favorite hobbies or any interesting personal information.
Example:
During my childhood, I was fond of reading books about science fiction. I also love baking cake and caring for my cat named "Dennis." That is why I became an author who writes about cats in the post-robotic era.
3. Author's Credibility
Next, the author's credibility part intends to flex your most significant achievements. This part will help you establish your reliability as an author.
This part will serve as a prologue of your background. It is a must if you want to win the readers' hearts.
Although this part is short, it will create an impression that you are an author who is significant and noteworthy.
Most readers look for this in an author bio to know if the text they will read is worth their time.
Example:
I am an author of Web Analytics. I have written 45 books for clients such as Oracle and other Fortune 500 companies such as Meta and Google.
4. Call To Action
Lastly, you must never forget to put a solid call to action (CTA). CTA is your persuasive statement to push your readers into buying your book.
The call to action can be anything from a testimonial to an expert review of the book. It is important to note that your CTA should effectively persuade your buyer.
Clients won't buy the book if they don't know anything about it.
Example:
"Click Here To Download" or "Click Here To Contact Author."
Final Thoughts
Personal bios help to establish authors' credibility, humanity, and brand. A personal bio should be more than just a list of accomplishments.
It should create a more personal association with the author and explain their skills. A personal bio can also function as a calling card.
A one-page personal bio provides enough space for clients to know the author briefly.
Explore All
Personal Bio Generator Articles