You might be required to create a document outlining your qualifications at some point in your career. This file could be a resume, a personal statement for a job interview, or a self-evaluation for career opportunities.
Your chances of getting a job interview or a promotion can increase if you learn how to describe yourself accurately in writing. In this article, we will describe the situations in which you might have to talk about yourself.
Not only that, we will show you some tips and tricks you need to give some background about yourself without sounding pompous! So, if this all sounds exciting for you, let's get started!
Why Would You Need to Give Background About Yourself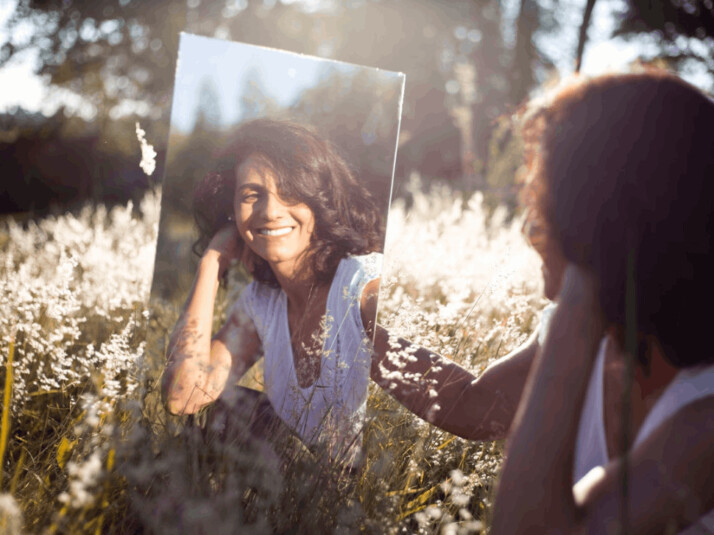 You can speak up for yourself in several different circumstances, such as the following:
To help you talk about yourself confidently in various situations, it's important to consider your strengths and abilities. It is customary to write in either the first or third person if you're writing an "About Me" or other similar autobiographies.
Using first-person language in documents like cover letters and personal statements is recommended.
How to Give Some Background About Yourself?
The reader may become interested in you immediately and be more inclined to look at the rest of your document. How? Well, if you start with a brief, informative self-introduction. You should briefly summarize your qualifications and experience in your statement.
Be sure to mention abilities that are pertinent to the subject or circumstance. The objective for a resume for SEO marketing might go, "I'm a creative communicator committed to creating exciting content for online platforms."
Instead of a complete sentence, you could write something like, "Creative communicator dedicated to producing engaging content for online platforms." Whether you decide to have this statement or not, this assignment can be a practice in promoting yourself and building confidence.
Your personal statement's main body should have the professional experience relevant to the role or subject. Examine the job description and company website before choosing the most relevant experience to include in your cover letter.
A hiring manager may continue to digest your cover letter with interest if you include relevant specifics. Additionally, it demonstrates how the position is a good fit for your qualifications.
Include experiences in your "About Me" document that you believe best reflects your professional expertise.
What Should Your Bio Include?
Select achievements that best fit the purpose of the document. Employing professional accomplishments shows how well you perform at work, whereas personal actions demonstrate your commitment and drive.
Writing about your achievements, whether they be personal or professional, shows that you are confident in your skills and knowledge.
Your submission must fairly represent your interests. Give a unique glimpse into your personality to demonstrate your range as a worker and team player.
Any hobbies or pursuits are acceptable, including scuba diving, hiking, and reading.
With the help of your natural voice, you can frequently strike a good balance between being businesslike and personable. A friendly and relaxed tone makes the content simple to take a gander, increasing the likelihood that the audience will digest the entire document.
Examples of Personal Background Texts
Let's look at some examples now that we know why you might need to write a personal background.
Now, keep in mind that these examples don't apply for each and every scenario. You should adjust these depending on the company you are working in, or the company you want to work in the future.
Also, what type of candidate they are looking for. As such, use these examples to give you new ideas, or to give you a template for your own background text. Check the specific requirements of the employer or college you are applying for.
More often than not, employers put specific questions for their job applications. Make sure you answer these questions in your text.
Examples of Personal Stories
My name is Jonathan Swiftwater, and I'm seeking employment in the youth sector. I've worked with youth organizations for ten years. My undergraduate degree is in outdoor education. I organize units, develop leaders, and raise money. I think of myself as having a good sense of humor and speaking in public well.
My name is JC Denton, and I like to meet new faces and figure out how to make their experiences positive. I have had various customer service opportunities that allowed me to increase repeat business and have fewer products returned. I work hard, am extroverted, and respect others. Whom should I contact in your customer service department regarding the needs of customers?
People describe me as a positive team player who is highly skilled in communication. I've been employed in the technology sector for several years in lead qualification, telemarketing, and customer service. I have had success making calls to people who work in technology departments as directors and creating solid leads. Your business can follow my track record of maintaining a constant call and activity volume.
I have a four-person family and work hard. My favorite hobbies include reading, and the information and perspectives it provides have improved my capacity for both teaching and public speaking. I credit my ability to organize, schedule, and manage numerous tasks at once for my success in raising a family. Because there are so many different personalities and learning styles in the classroom, I will benefit from having flexibility.
Conclusion
Giving a personal statement about yourself isn't an easy task. To master the art of doing so, and not sound of like a list, you have to practice. However, with enough time and previous experience, you can master telling your life as a story fairly quickly.
As such, don't miss the steps we mentioned above. The reader shouldn't have to ask any more questions after reading your bio. The readers must be able to share it quickly. A great bio shows its focus in the right time! By the end, it would have explained everything. To be able to explain everything in such a short space is the current challenge, we know. However it isn't an unachievable goal. Give it a try!
We hope our many number of examples helped you in coming up with your own bio. By now, you must know here to start your own text.
We would like to reiterate that you shouldn't use the examples above verbatim. You'll want to edit them in a way that will fit the current job offer, or school application. Every industry is different. Your bio should give an answer to all of the questions that the people behind the job application would want to know. That's why, when you are telling about yourself, use skills and experiences that relate to the current role at hand.
Don't tell them excessive details. After all, this isn't a blog so don't use it like one. You have to tell them about your career as concisely as possible, so they share your bio down the line.
If you would like to have answers to other questions you might have, be sure to let us know. For more tips, tricks and answers, be sure to follow our blog!
Explore All
Personal Bio Generator Articles