A bio is one of the most important aspects of any social media platform. It communicates certain traits that make you distinctive and gives people a sense of who you are.
Your bio is the first impression people get of you – the message you put out gives your potential followers a clue about your personality. The best bio for Clubhouse is exciting and unique. It will not only attract new people but will also keep those you already have.
A clubhouse bio summarizes your personality and tells about your hobbies, career history, and personal interests. It is a short introductory paragraph that gives your audience a sense of your personality.
Ensure you have a clear, engaging, and informative bio that grabs the reader's attention. This guide lists some of the best bios for Clubhouse, including tips to help you write the perfect bio.
What is Clubhouse?
The Clubhouse is an invitation-only social audio app for iOS and Android. It's a platform where people communicate in voice chat rooms that accommodates groups of thousands. Live discussions are hosted on the app, where users can talk, listen and learn from each other in real-time.
The audience and speaker are the prominent people in the Clubhouse. Speaker or mod speaks in most cases but can turn on the mic of any audience member if need be. The Clubhouse is a community to hang out, enhance friendships, and make new friends in a safe, committed, and friendly environment.
If you have a Clubhouse profile, you'd need an eye-catching and attractive bio that introduces you to other users. Your bio is the first impression anyone visiting your profile will get about you, so make sure it is intriguing. The best bio for Clubhouse that communicates your personality will inspire people to reach out to you.
Tips for Writing The Perfect Clubhouse Bio
Writing a perfect bio for your Clubhouse profile is not easy, but it is vital for getting the most out of the platform. These tips will help you to write a great clubhouse bio.
1. Add a Keyword
Adding a keyword associated with what you do can be a helpful touch on your profile. If you're a graphic designer, you can write something like "Professional graphic designer" in your bio. This will present you as an expert in your field, and people who might need your services will reach out to you.
2. Add Emojis
Emojis can help you stand out and make your bio more interesting to read. Instead of writing a long paragraph about what you do, you can use an emoji to supplement that. For instance, if you're a book author, the emoji can help emphasize what your interests are.
Creative Clubhouse Bios
Here are some creative Clubhouse bios you could take inspiration from.
You get the best things from living out of your comfort zone.
Trying to watch more sunsets than Netflix.
Conquering from within.
Here's my story for the history books.
My attitude is 6'1; my height is 5'2.
Silent people have the loudest minds.
We're born to be real, not perfect.
Being a rainbow. Are you color-blind?
When I'm down, I eat a brownie.
Funny Clubhouse Bios
Wondering how many miles I have scrolled with my thumbs.
The British prayer of "Long live the Queen" is accepted, and this was my only prayer ever accepted.
Remember to always be yourself.
I'm here to avoid friends on Facebook.
You'll not know the value of a moment till it becomes a memory.
I believe in skills; passion isn't my thing.
I am a billionaire but struggling to meet ends.
If I cannot do great things, I can do small things in a great way.
A warrior in a world of warriors.
Being myself – Everyone else is taken.
Gifted napper, talker, and ice cream eater.
The Best Bio for Clubhouse
Deep Thinker, great drinker.
Perseverance pays… a lot!
When nothing goes right….swipe!
Friends who slay together, stay together.
I speak here, and I drink while speaking here.
I am hot, but this is what I tell myself every day.
Just chilling in the Clubhouse.
The bad news is time flies. The good news is you're the pilot.
First, I drink coffee. Then I do things.
Time is precious; waste it wisely.
Living vicariously through myself.
Do justice. Love Mercy. Walk humbly.
When dreams become a reality.
Just another paper-cut survivor.
Good times and tan lines.
These are the days we live for.
I write, and I drink.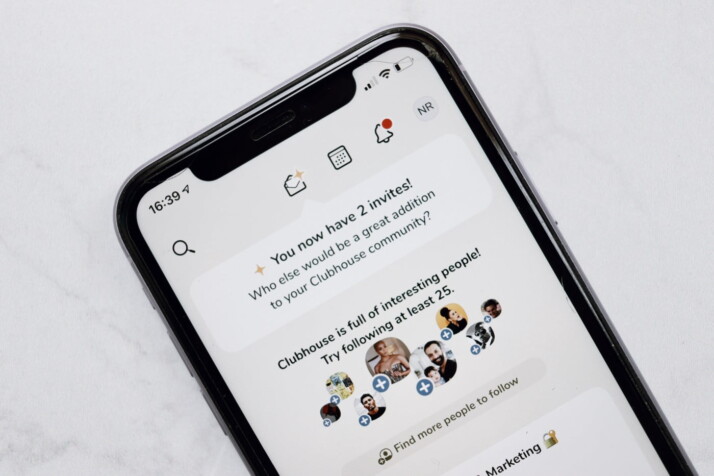 To Wrap Up
The Clubhouse is a social audio app that lets its users have real-time conversations in virtual rooms that accommodate large and small groups. It's a safe place for connecting with new friends, listening to and learning from others. Your Clubhouse bio is the first impression other users get of you, so it shouldn't be anything less than fantastic.
If you're struggling to write the perfect bio, check the bio ideas in this guide and choose the one that best resonates with you.
Explore All
Personal Bio Generator Articles