Are you struggling with what to put in your Discord bio? Well, you're not the only one. With an infinite number of things, you can put in your bio, choosing which one to go with can be challenging.
Fortunately, we've done the work for you. We've collected 40+ ideas for the best bio for Discord that you can copy and paste.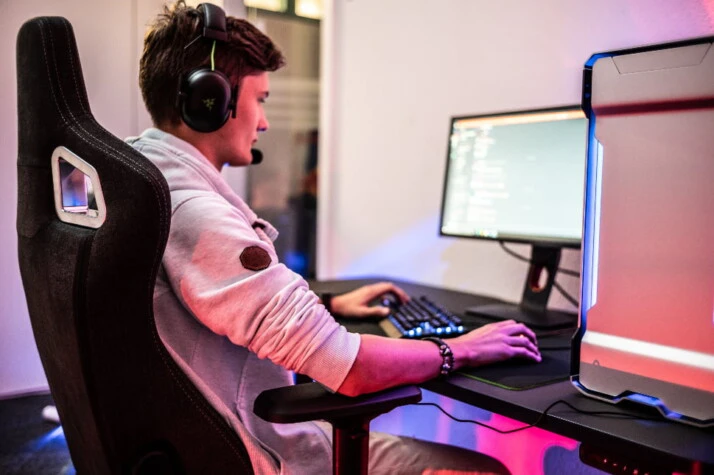 Your Discord bio is a way for you to introduce yourself to everyone on the platform. Whether you're looking for a cool or funny bio, this article has got it for you. These are sure to help you impress your friends and teammates!
Why You Need a Bio on Discord
Your bio is the gateway for your interactions and for convincing people to like you, follow you, and chat with you. Whenever someone clicks on your name on a server you're using, they'll see your bio.
A good bio can help you find your place in a public Discord server, and fellow players can learn more about you. Remember to keep it concise and catchy but not too flashy.
60+ Best Bio for Discord Ideas
Cool Bio Ideas
Keep calm and game on.
Play every single game as if it is your last one.
Say hello to my middle finger.
In a world full of warriors, be a warrior.
Gaming is not a crime.
Just one more game.
I don't have birthdays. I level up.
Excellence is not a skill. It is an attitude.
I only do Discord.
I'm the person you love to hate.
Care to beat me?
Discord is my lifeblood.
The best in the game
You've entered the gamer zone. Tread lightly.
Let The Games Begin.
A gamer at work.
Here to win
Endure and survive.
I can be your favorite player
I am never too old for games
Play every game like your predecessor.
Here to end the game
I got less, but I got the best!
Play every game as if it is your last one.
The queen of my own kingdom
Just a gamer who's good at everything.
Funny and Witty Bios
Winning the game, one snack at a time.
I don't know what to put in my bio.
Just here for the memes.
Please don't call me lazy. I'm just saving energy.
Don't worry, beer happy.
Be nice to me. I may be hot one day.
I live for awkwardness.
Just a meme machine.
Pretty optimistic for a pessimist.
Just here to procrastinate.
Taken by food
Home is where the field is.
Laugh at your problems. Everybody else does.
Video games don't make us violent lag does.
Don't run away from challenges. Run over them.
Too busy to update a bio.
I dream of a better world. A world where I can play video games all day long.
To the moon and never back.
We've seen worse
You see a black cat. Is it a witch's cat?
Popular Bios
Don't Play The Game. Win It.
Love is all you need.
Wake me when you need me.
Steel wins battles. Gold wins wars.
I make deliveries. That's all.
Some people just need a High-Five right on the face
I am a gamer, and I have lots of lives.
Failure doesn't mean that your game is over. It just means trying again with experience.
If I can't find them, I'll fight them
Keep calm, and let the games begin.
Life is more awesome if you play games.
Simplicity is the key to happiness.
Creating my own sunshine.
Proud Slytherin
Is this the real word?
How Do You Put a Bio on Discord?
Putting a bio on your Discord profile is pretty straightforward. Just follow these steps:
Go to user settings and click on the Edit Profile button
Scroll down to the About section
Type in your Bio
Click on the Save Changes button when you're done.
If ever you want to edit your bio in the future, you can always do so using the same steps.
FAQs
How Long Should a Discord Bio Be?
You can only use a maximum of 190 characters for your bio on Discord. This is why it's very important to choose your words wisely.
What Does Idle Mean on Discord?
Discord's Idle status is quite similar to the online and offline statuses on other platforms. Users become idle when Discord is running on their system, but they are not active.
What Should I Put on My Discord Bio?
Your discord bio can be anything you want it to be. Most people usually put something that reflects who they are and why they joined Discord.
Others also share catchy lines or quotes to help get people interested in joining and staying on their servers. You will want to make sure, however, that whatever you put in your bio is appropriate for your server and intended audience.
To Wrap Up
Using the best bio for Discord is a great way to let others know a little bit about you. It can also help people connect with you and share in each other's interests. Be creative, be original, and have fun with it!
Explore All
Personal Bio Generator Articles