There's nothing quite like the feeling of a long, peaceful, and breezy ride on your bicycle. It's both a relaxing and fun way to get around the city or the countryside.
So it's no wonder that so many people have taken a liking to ride bikes. And what better way to highlight your love for the ride than by using a fun bike bio for Instagram on your profile?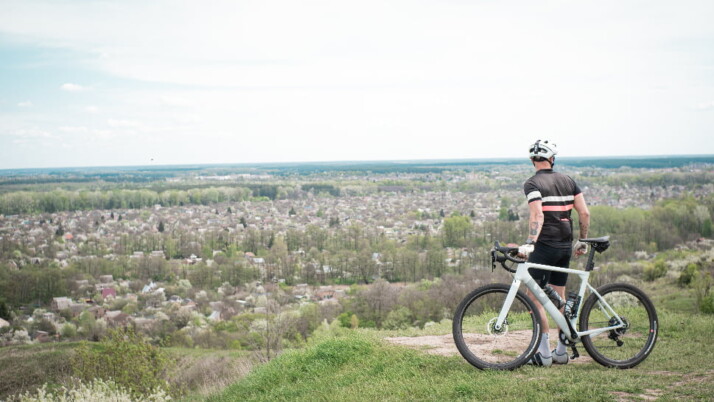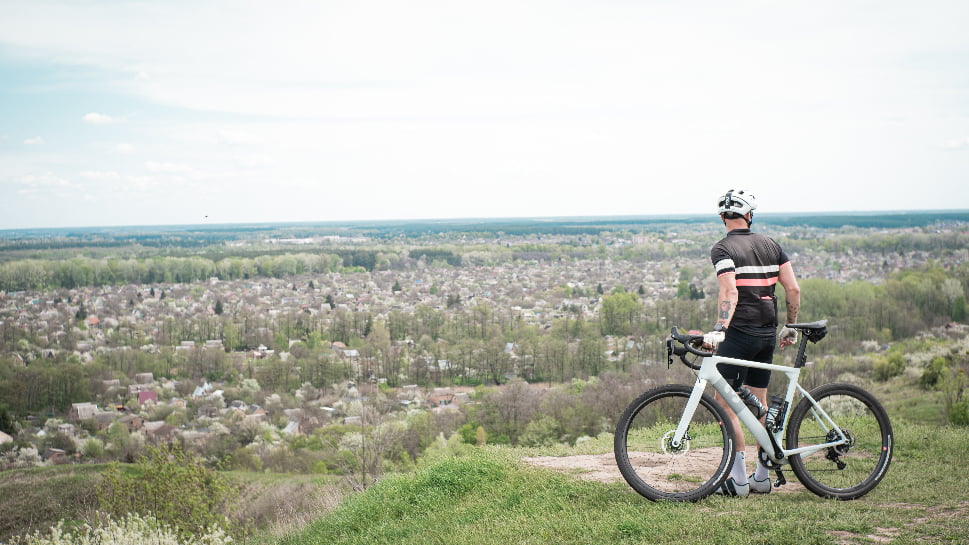 Thinking of the perfect bio can be pretty challenging. You want it to be interesting and, at the same time, introduce your personality to your followers.
The right bio can help you grow your Instagram and build a strong following. And to help you out in doing just that, this article has listed some of the best bios for bike riders. Leave it to us to find you the perfect bio!
What Is an Instagram Bio?
An Instagram bio is a way for Instagram users to introduce themselves to other users on the platform. It's a brief text that's located right at the top of the page, next to your profile photo.
This is one of the first things people see when they visit your Instagram profile, so it needs to leave a good impression. Keep things personal and short but fun and colorful.
How Long Should an Instagram Bio Be?
The maximum length for an Instagram bio is 150 characters. This is because a brief bio can be a more compelling and captivating read compared to an overly long one.
70+ Bike Bio for Instagram
Fun Biking Bio
You never need an excuse to ride.
Pedaling toward happiness!
Is it just me, or is it getting hot out here?
I never met a mountain I didn't want to climb.
My heart is on two wheels.
Find me where the wind is blowing
When all else fails, ride.
You can always make time for a bike ride.
I ride to see the world
Learning new things on my bike.
Come see me or follow along.
Sun, wind, and travel.
Nothing is going to get me down.
One ride away from a good mood.
The sunny summer just got a whole lot better.
Grab your helmet and head to the hills.
Riding a bike is a simple pleasure.
Bike rides are hard but worth it.
It's not a race. It's a journey to enjoy the moment.
Change the gear and keep moving.
Set a goal and bike to it.
Happiness is a bike ride.
There are two kinds of people bikers and boring people.
Cool Bio for Bikers
Grinding gears, pounding pedals, and crushing trails.
No matter what happens, I'll just keep on pedaling.
Ride like the wind
In the mood to ride
Today, I choose to ride.
Longer the ride greater the enthusiasm.
Great memories start with a bike ride
Don't fear dying. Fear not living.
If you still hear your fear, shift a gear.
Bikes don't leak oil. They mark their territory.
My bike has added life to my days.
Rain or shine, it's riding time.
My first big boy purchase.
Biker hair doesn't care.
Are you in doubt? Paddle it out.
Only a real bike rider lover feels the need for speed.
Weekends are for bike rides.
Selfie lover with a bike.
No mountain, I can't climb with my bike.
Brains travel on bikes.
The best view comes after the ride.
Road trips are meant for bikes.
I and my mountain bike buddy.
Life is like riding a bike. To keep your balance, you have to keep moving.
When you ride a bike, every day is leg day.
Change the bike or change your attitude.
For Motorcycle Bikers
What a glorious day to just ride!
Run the race of life at your own pace.
Two wheels move the soul.
Ride fast or stay home.
Racing is life. Everything else is just waiting.
Drop the gear and disappear.
Follow your dreams with Motorbike.
Those who ride stay together.
Ride ON, but Safety first.
My tiger roars in the city.
My motorcycle is my therapist.
Life's an adventure. Enjoy the ride.
I don't crash; I stop with style!
Two-wheelers make me crazy.
Biker by heart, rider by passion.
If you've never ridden a motorcycle, you've never experienced freedom.
Short Bios
Always Bicycling.
Let's ride!
Keep on pedaling
Love the ride
Follow my lead
Climb Savage
Time to take off.
Let's roll!
Born to Ride.
Let's get lost.
My first ride begins.
Keep on rolling
Skip to the good part
Bike lover
To Wrap Up
Your bike bio for Instagram is your introduction to your Instagram page and the general first impression people have of you. It could be a deciding factor for people to hit that follow button.
So make sure to put some thought into it. Think of it as an initial short description of your Instagram page, your life, and all the things you love!
Explore All
Personal Bio Generator Articles