Your Instagram bio is the first thing people will see when they visit your profile, so make it interesting! It's best to use powerful words that make a first good impression but keep it short and catchy. You could share a little about yourself and what you do or use bio quotes for IG. A great bio will inspire your followers and attract new ones to follow your page.
An Instagram bio allows you to add a personal touch to your account. You might use it to express your views of life or showcase your expertise. The key is to keep it interesting but concise.
This guide lists some of the best bio quotes for IG you can use to make your profile stand out!
What is An Instagram Bio?
An Instagram bio summarizes a person's identity; it sits at the top of the Instagram profile, next to the profile picture. Your bio can include your contact information and links to other social media accounts.
Instagram bios are a way to add personality and provide more information about yourself and what you care about. You can describe your brand, share your interest, and views.
Let your personality shine through your bio; you don't want to appear robotic to your audience.
Instagram Bio Templates
Instagram bios allow you to introduce yourself to other users on the app. It's great for sharing details about yourself, including your interests and what you do.
Here are some tips if you're looking for some inspiration for creating the perfect bio.
1. Include a Description of Yourself
It is important to include essential details about yourself in your bio. Such as your job title, the company you work for or own, personality, interests, likes, and what you stand for.
An example of a self-descriptive Instagram bio is Queen Latifah's. In the first line, she states what she does, i.e., Actor/Rapper/Singer/Producer. This gives a clear idea of who she is to anyone visiting her profile.
2. List Your Interests
By sharing your interests, you create a connection with your audience. When someone visits your profile, your bio lets them quickly understand what you enjoy.
If they have similar interests, they might decide to engage in your posts and even follow your page for more content. Your interest may be lifestyle, or travel, including it can make your page more interesting and intriguing.
If you're a public figure or business owner, you can use your Instagram profile to highlight your offerings in an interesting and engaging way. Every business has a part to play in inspiring its followers and breaking through the noise on social media.
To set yourself apart, include your contact information on your bio to make it easy for people to reach out to you. For instance, you can write something like: "For business inquiries, email name@email.com."
4. Add a Call to Action
Including a call to action in your bio is a great way to get people to take specific actions. You can use it to market your business, promote a product, or encourage people to follow your page.
Instagram provides just one link in the bio, so make the most of it. You can throw in a request of 'check out my latest blog post' or 'shop the hottest fashion products now.'
Tips for Creating the Perfect Instagram Bio
Your Instagram bio should present you to your followers, giving them a quick idea of who you are. Make it interesting and captivating by sharing a brief description of yourself or including a quote that speaks to you.
Here are some tips for crafting the perfect Instagram bio.
Share your unique selling proposition, something that makes you stand out and gives people a reason to follow you.
Don't use complicated or long quotes that people will find difficult to understand.
Pick a bio that corresponds with your account type. Using a quote about animals doesn't make sense if your Instagram profile is focused on fashion.
Reach your target audience through your bio quote. This is especially important if you're a business owner. Include a call to action that tells people an action to take.
The Best Bio Quotes for IG
Here are some of the best bio quotes for Instagram.
Quotes by famous people
"I would rather die of passion than of boredom." — Vincent van Gogh
"This above all: to thine own self be true." — William Shakespeare
"Strive not to be a success, but rather to be of value." — Albert Einstein
"No one can make you feel inferior without your consent." — Eleanor Roosevelt
"Wanting to be someone else is a waste of who you are." — Kurt Cobain
"Whether you think you can, or you think you can't – you're right." — Henry Ford
"To love oneself is the beginning of a lifelong romance." — Oscar Wilde
"Where's your will to be weird…" — Jim Morrison
"Your time is limited, so don't waste it living someone else's life." — Steve Jobs
"To anyone that ever told you, you're no good… they're no better." — Hayley Williams.
Girl Bio Quotes for IG
I run the world.
Shining brightly like a diamond.
The Universe owns love.
Blessed, Stressed and, coffee obsessed.
Stay soft, but be hard.
No drama zone!
Instagram Bio Quotes for Boys
It's my life and my rules.
Out here living my best life.
Just saving my energy; I'm not lazy.
I'm better in real life than on Instagram.
Be wild, not ordinary.
My profession is procrastination.
Song Quotes for IG Bio
"Somebody once told me the world is gonna roll me." — Smash Mouth
"Let it be, let it be…" — Paul McCartney
"Summertime Sadness." — Lana Del Ray
"The world moves on, another day, another drama." — Taylor Swift
"All the things that you have lost Will find their way to you." — Imagine Dragons.
"You have every right to a beautiful life." — Selena Gomez.
"Sometimes it lasts in love, but sometimes it hurts instead." — Adele
"I mean, who wants to look simple when you can look stunning?" — Nicki Minaj.
"Lose your dream; you lose your mind." — The Rolling Stones.
Inspirational Bio Quotes for IG
The only special person you can be is yourself.
Watch more sunrises and sunsets than Netflix.
I will still stare at you in a room full of art.
Good things don't come from a comfort zone.
Life is more than a to-do list.
Always follow your gut feeling.
You can do it as long as you can dream it.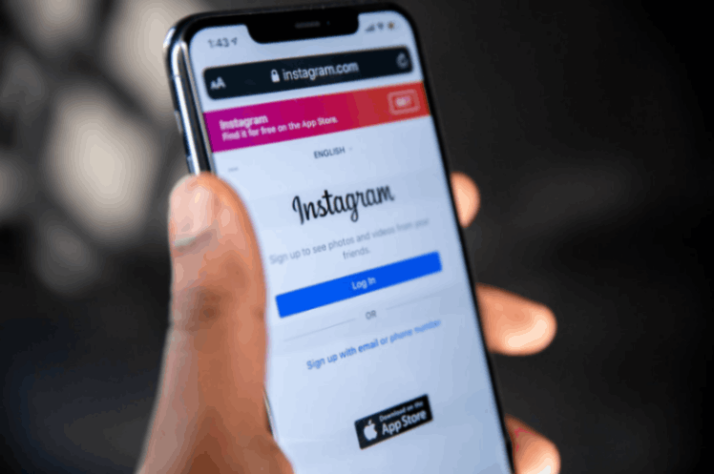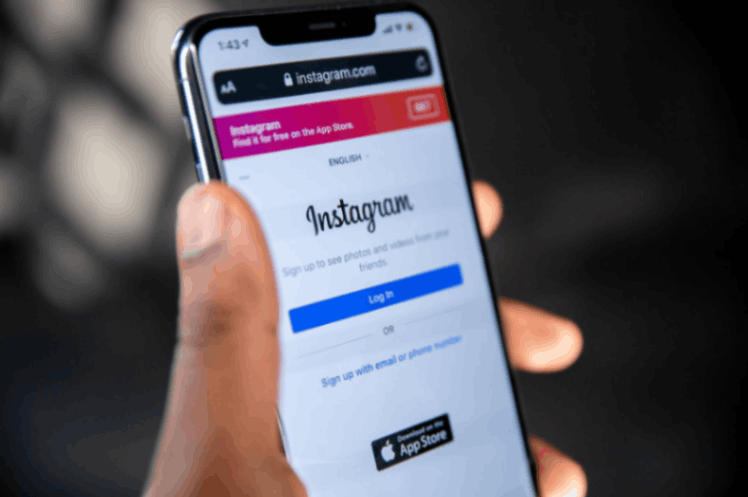 Final Thoughts
Your Instagram bio is the first impression you make on someone visiting your profile. An enticing bio will get people to engage with your content and follow your account.
It's wise to keep it short, sweet, and to the point. Share interesting and important details about yourself or your brand, and make it fun and engaging. Whether your goal is to increase sales or grow your followers, including a call to action is necessary.
Explore All
Personal Bio Generator Articles