You must emphasize your value as a thought leader in your speaker biography. Public speakers' experience, viewpoint, and influence serve as a strong foundation.
Even if you can't condense a lifetime of experience into one paragraph, a speaker biography can highlight your accomplishments and increase marketability. Nevertheless, it's beneficial to use a speaker biography template to make sure you're concentrating on the things decision-makers want to see.
One of the most vital pieces of marketing collateral for you as a thought leader is your speaker biography. It is a component of your website, email features, event pages, and other online spaces. It's a way to stand out from the crowd and create an excellent first impression.
You only have about half a minute to make a good first impression as a professional. It's challenging to succeed after failing and because of this, having a solid speaker bio template is extremely helpful.
This is why, we dedicated today's post on how to prepare engaging bios for conference speakers. If this sounds interesting so far, keep reading until the very end!
Why Are Bios For Conference Speakers Crucial?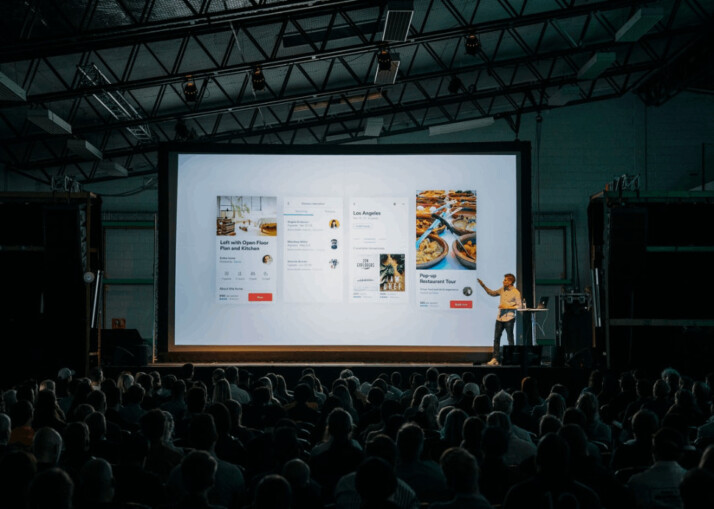 The best introduction, as they say, is a speech that amazes your audience. That is accurate.
But if your biography is weak, you might find yourself with no audience at all. A compelling speaker biography is essential for conferences for the following reasons:
It simplifies things for organizers. Event managers believe that publicity for an event is the key to its success.
A press kit, conference brochure cover, or event website must all effectively present the plan. You certainly merit a "thank you" from the organizers for putting your credentials and areas of expertise into a speaker biography format.
Visits are encouraged by speaker biographies. By including some mystery or humor, you can make your bio interesting.
Use clever word choices to encourage people to read your biography all the way through and visit. Additionally, you can significantly increase conversion rates by including speaker biographies on your event website.
The bio also assists you in targeting the appropriate audience, which is a significant advantage. A compelling speaker biography for a conference appeals to the intended audience. In the speaker's bio, clarify what the speech will be about to attract the appropriate audience.
You need your secret recipe to create a captivating speaker biography that draws crowds. The main things to consider are the tone, length, and applicability of the information. Even if the audience are university graduates, they still appreciate short and sweet text.
Tips For Coming Up With Great Bios for Conference Speakers
A truly effective bio will attract the reader's attention while ignoring the basic facts and recent projects of guest speakers. Here are a few tips for creating a professional speaker bio you can use on an event website, or in marketing materials.
The bio should clarify what your speaker's education and experience are primarily about. Just be sure to spice up your sharing of the information.
Give them some context by giving them a glimpse of your speaker's personality rather than just listing the facts.
The bio should mention any professional honors or awards in a speaker introduction bio. The secret is to present them to demonstrate your speaker's authority on the subject.
It's best to focus on the accomplishments that are most relevant to your event's themes and topics, but also include some interesting biographical accounts.
Although it's common for guest speakers to provide their biographies, you should still use them as a starting point. If your speaker hasn't already done so, try to add a bit about their personality and viewpoint to their biography.
You want it to be polished and understandable while revealing something about the speaker. You might want to research or ask your speaker for a few specifics to include in your speech.
To pique interest and create anticipation, mention any personal anecdotes or stories your speaker may have pertinent to the topic in their bio.
When writing or editing the biography for your guest speaker, consider the length. Ensure you include enough details to pique readers' interest without overwhelming them.
Final Thoughts
Producing an engaging speaker biography isn't easy work. At the end of the day, you aren't just giving their work a once over. The language you employ has to speak volumes and engage potential listeners, so that they come listen to the speaker.
Trying to add everything about the speaker, such as their education and business all the while avoiding a book is tough. After all, it's a man's entire career you are formulating content about. From high school and university, to their business life. It's year's of experiences and work condensed in 200 words. As such, it's better to have the author himself take the lead.
Ask the speakers to come with a new bio specifically for the event. Their bio will give you many ideas on how to correct them. By having their own account of their life in writing, you will learn how to write the article like them. By knowing their style, you will be able to connect with the audience a lot better. You can look at the world like the speaker.
Explore All
Personal Bio Generator Articles