Social media is one of the best platforms wherein you can express your faith freely. As simple as posting a picture of yourself attending Church, you can reach out to the people you wish to share the gospel with. If you want to let your readers know about your religion, you need to learn how to make a Christian bio for Instagram.
Instagram is one of the leading social media applications with billions of users worldwide. It is a platform wherein you can share your pictures freely and comfortably. Also, it acts as your online gallery of images.
This article will teach you how to make a Christian bio for Instagram. You will discover the secrets on how to make one and the steps you need to follow. Also, you will discover about INK and other Instagram bio generators.
What Are Instagram Bios?
Instagram's bios are a section of your profile that your followers can find above your profile image.
It provides information about who you are and what you love doing. They vary in length but usually give key information about your interests.
It also tells them what you are currently up to. An Instagram bio is your status update that displays below your Instagram profile photo.
The bio can consist in anything you want it to. Its purpose is to inspire others and give them hope.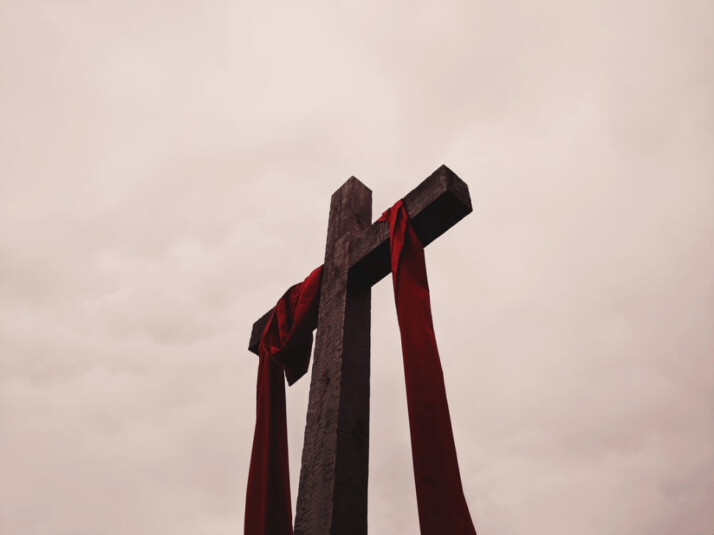 What is a Christian Bio for Instagram?
People use Instagram to represent how they see themselves. To that end, Instagram bios are often used to represent people's values, personalities, and missions.
It is a great way to engage people in a personal way that reflects their life. Bios can also help you think about the experiences you have had and who you are surrounded by.
You can use mottos or quotes that can help your followers reflect on their faith. Christian bios are particularly helpful for preaching.
3 Things to Remember on Making Christian Instagram Bios
Creating an Instagram bio seems easy. However, you need to keep in mind that they reflect what type of person you are.
An authentic and genuine bio can often build a bond with your followers. Thus, ensure you are sharing a true quality of character.
This section will teach you the three things to remember on making Christian IG bios.
Talk About Your Faith
The best way to express your Christian values is to talk about your faith. You can do this by telling them what kind of Christian you are and how you practice your religious beliefs.
If you want to let your followers know more about your faith, you can share your experiences with them. That way, they can understand how great your religion is.
Also, you can discuss your Christian beliefs by sharing how you appreciate God and His Love for you.
If you want to sound more religious, you can share bible verses. Write your favorite bible passages on your bio and let your readers know more about your values.
However, most Christians who share bible verses online sometimes don't appear to follow the holy text they favor the most. That is why you must ensure that the verses that you share reflect your overall attitude and reputation.
Your followers, since they are mostly your friends and family members, will know if you truly apply such words in your life. It talks a lot about your faith and the way you interact with both believers and non-believers.
Use Instagram Bio Generators
If you think you cannot create Christian Instagram bios on your own, you may opt to use Instagram bio generators. These are applications you can use to create Instagram bios quicker.
They just require you to fill out a few fields, and things will be generated within a matter of minutes. Without these tools, you have to use your own creativity and time.
INK – This personal bio generator uses sophisticated AI technology to generate text for you. All you have to do is download the INK app, then insert your personal information and preferred tone of voice. Afterward, you will receive your own Instagram bio in just a blink of an eye.
Instagram Bio Generator– This is a tool you can access online through Sassy Captions. After visiting the site, you will see an article talking about how this bio generator can help you. Upon scrolling, you will see the tool, and you can use it for free!
Starter Story– Starter Story is a website you can visit to generate an Instagram bio for you. It takes only three steps to create your text. First, you can insert your likes and dislikes. Next, insert your personal achievements and your vibe. Afterward, you will have your IG bio!
Examples of Christian Bio for Instagram
Finally, you now know how to make Christian IG bios. If you think you still do not understand how to make one, check out these examples below!
List of Religious Christian Bios for Instagram
Saeed is a Middle Eastern Australian with a Christian background.
I love God.
Lola, a Polish American, is a member of a local United Methodist Church in Fort Wayne.
To God Be The Glory!
James from Winnipeg is a Christian adaptation coach.
Hallelujah!
Chris, a married father from Orlando, is a happy, healthy man.
Praise the LORD!
Theresa is a South African Christian spiritual training therapist and author.
John 3:16
David is a Christian from Lower Manhattan who enjoys cooking.
Jesus is The Way, The Truth, and The Life.
Nathan is a Christian from Texas who loves stargazing.
I will forever praise Jesus Christ
Jolene is a Christian from Ohio who loves to craft things.
Revelations 19:5
God is Good all the time. All the time, God is Good.
Natasha is a Christian from Idaho who believes in the potential of humans and animals.
God's Love endures forever.
Courtney has a Christian background and identifies as a heterosexual black female.
Thy Kingdom comes, Thy Will be done.
My sister-in-law is a Christian who is married to the local New Jersey fireman.
Everything will work together for good.
David Franklin, a Christian from Oregon, is a maker and a dreamer.
God's Child.
Thomas from South Africa is a Christian, globe-trotting fitness trainer who loves to improvise.
My LORD is My God.
HE is my Savior.
2 Corinthians 13:14
May the grace of the Lord Jesus Christ, the Love of God, and the fellowship of the Holy Spirit be with you all.
Psalms 63:3 Because your Love is better than life. My lips will glorify you.
Psalm 42:2 My soul thirsts for God, for the living God. When can I go and meet with God?
Matthew 17:20 Faith can move mountains.
Romans 3:23 For all have sinned and fall short of the glory of God.
1 Thessalonians 5:19 Do not quench the Spirit.
Lamentations 3:22-23 ESV The steadfast Love of the Lord never ceases. His mercies never come to an end. They are new every morning. Great is your faithfulness.
Romans 10:13 For whoever calls on the name of the Lord shall be saved.
John 6:35 Then Jesus declared, I am the bread of life. Whoever comes to me will never go hungry, and whoever believes in me will never be thirsty.
Psalm 46:7 The LORD of hosts is with us; the God of Jacob is our fortress.
CONCLUSION
Put your faith in God and use your Instagram bio to update on who you are and why you love Him. Ensure to share your life with your followers and interact with them like you never have before. With a positive mindset and the proper practices, you can create an inspiring Instagram bio that the world would love, trust, and remember.
Explore All
Personal Bio Generator Articles