If you've been pondering what to include in your Instagram bio to best represent your career, you'll find plenty of suggestions in this post! If you are a mechanical, software, civil, or electrical engineer, you will discover something here.
Social media is a rich resource that we can employ to our benefit. You can use it to showcase your work as an engineer and attract prospective business partners and coworkers.
Check out these incredible Instagram bio examples and our caption generator that we're confident you'll adore.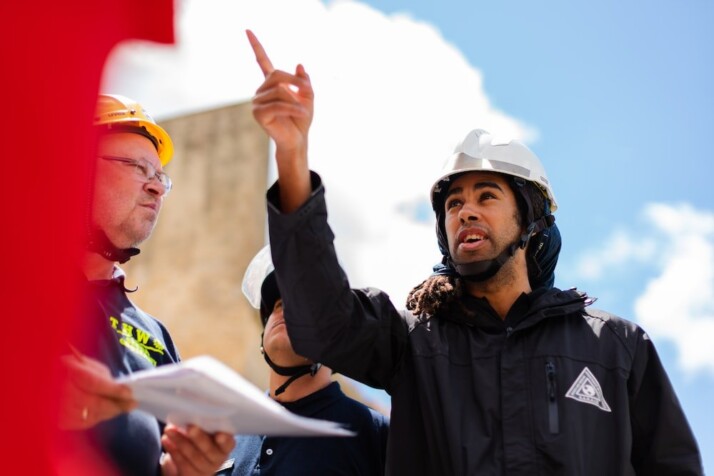 Top Engineer Bio for Instagram
You must be excited to show off your engineering knowledge to the world now that you're an engineering student. To attract attention, it is essential to make your Instagram bio different from the rest.
This way, you'll have an easier time communicating your values and ideas in a unique way. Here are unique bios you can adapt to stand out.
I believe in the big bang theory.
Engineering isn't what I do; it's who I am.
Engineers do it with precision.
It's not that I can't explain; it's just that you wouldn't understand.
Coffee runs through my circuits.
I'm not an engineer; I play one in my Instagram bio.
Happy to be one of the MOST respected professions in the world.
I didn't choose the engineering life; the engineering life chose me.
Without me, physics is just a theory.
Unique Bio for Engineers on Instagram
Engineers on Instagram stand out through their uniqueness. So, your Instagram bio should provide a fresh perspective and some key information about engineering and your expertise. These bios below are guaranteed to make you stand out.
I am an engineer. I serve humankind by making dreams come true.
We are the ones your mom had warned you about!
We are the gear of tomorrow.
In every problem lies a solution.
Life is fluid.
We build machines that build machines.
I SCREW for a living.
We can give shape to your most beautiful dream.
At the end of the day, I love designing out of love.
If my chemistry is bad and my math is good, how am I still single?
Cool Engineer Bio to Engage Your Audience
The coolest thing about being an engineer is the ability to shape the future. Take a look at these creative Instagram bio examples for engineers to get inspiration for your profile.
If you can read this, I've made a mistake.
Let me tighten your bolts!
I can't fix your car, but I can build a robot that can. That's something, right?
Rear-End Collision Specialist.
The joy of engineering is to find a straight line on a double logarithmic diagram.
Design is not how it looks and feels. Design is how it works.
Want more likes on Instagram? More followers? Join the club.
Ask me about my Toolbox!
Behold! The infinite majesty of engineering.
Amusing Bio for Instagram
Engineering is no longer a job title. It's a tremendous passion and lifestyle. And engineers on Instagram are telling the world. These captions say: Be silly, be cool, be what we want you to be!
The engineer has been, and is, a maker of history.
You, too, can be an engineer if you believe in yourself.
When you want to know how things work, study them when they're coming apart.
Join us or dare to be us.
I am sure that the future of mankind is in good hands.
I've got a thing for fixing stuff.
I'm an engineer with a heart of gold. But I'm also made of steel.
Had we a place to stand upon, we might raise the world.
EngiNerds: we're not just here to code – we sweat the details and work hard to improve things.
A career in engineering can take you anywhere in the world.
Vibrant Quotes for Engineers on Instagram
If you are an engineer on Instagram, your bio is your opportunity to shine! Limit your bio to 75 and 100 characters, and feature your hobbies, passions, and unusual traits. As with any bio, it should be unique. Feel free to copy and paste these captions and quotes.
The more you think about how little you understand, the more you realize how much there is to learn.
Science is amazing, but tea is inspirational.
I'm just an engineer trying to live my life.
Engineering is all about designing creative solutions to real-world problems.
Engineering is the art of doing that which isn't necessary in order to achieve that which is possible.
Engineers love problems, and if there are not any, they will create their own.
"Math is my passion, engineering is my profession." — Wilfred James Dolor
Believe us; we are multi-talented people.
Sometimes it's like, hey, I made it! And sometimes it's like, Oh, this is cool. Now what?
We are engineers. We are makers, doers, thinkers, dreamers, problem solvers.
Inspiring Engineer Bio for Instagram
The captions below are inspiring engineer bios you can use on Instagram! Just think of what you're posting about, and use our guide to brainstorm your bio!
Failure is the opportunity to begin more intelligently.
You can be frustrated, but you can never be more frustrated than an engineer.
I'm an electrical engineer who is obsessed with creating new hardware that can solve today's problems.
"The fewer moving parts, the better." Exactly. No truer words were ever spoken in the context of engineering.
One man's magic is another man's engineering. Supernatural is a null word.
Embrace the unknown' to be successful in life… much like an engineer has to do.
Scientists investigate that which already is; Engineers create that which has never been.
I thought engineering was about structures and machines until I realized that it's mostly about breaking things and fixing them.
No Teeth, No World, No Gears, No World.
Improvement makes straight roads: but the crooked roads without improvement are roads of genius.
To Wrap Up
To create more mind-blowing captions to interest your audience, use INK's personal bio generator. The possibilities are endless with INK.
Explore All
Personal Bio Generator Articles