An excellent understanding of what the patients are looking for is the foundation of a great doctor's biography. Writing a good one can occasionally be challenging.
This manual will show you how to write an influential doctor's bio that can be used on the website, in newsletters, or elsewhere. A doctor's biography is crucial information on a hospital website.
It serves as a brief introduction — the initial impression. The doctor's bio includes information about who they are and what they do. That's why, today, we are going to look at the best examples of bios for doctors.
You can use these examples on Facebook, Instagram, or other social media platforms you can think of!
Why Does a Doctor Need a Bio?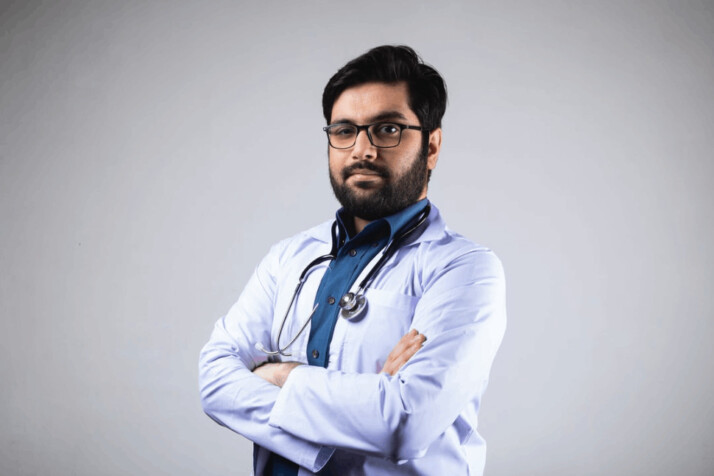 It is useful information who are on the hunt for a personal medical doctor.
A doctor's specialty can also be useful to someone with a more 'specific health problem'. For example, if you have a new mole you are concerned about, finding a doctor that specializes in 'Skin Cancer' can be useful. Not only that, but it will also save your time and the doctors' time.
A good doctor's bio with the right keywords can help with SEO. Patients can turn to an online doctor's bio after researching location, accessibility, pricing, and opening hours.
Also shown is your extensive medical knowledge, showing people and potential patients how you work and who you are as a doctor and person.
You can use your personal bio of your medical services in a lot of places and circumstances. For example, in marketing materials. As a doctor, creating a good bio is an asset because it gives readers a better idea of your professional and personal life.
You can use your bio for proposals. Sending proposals to hospitals, patients, and other parties is a good way to demonstrate your benefits.
Another good place to use your bio would be teaching applications, presentations, and speaking opportunities. The physician biography is a great writing piece that introduces you to the world.
Here's a quick preview of what you can offer and how good you are when applying for opportunities.
Tips for Writing a Great Bio for a Doctor!
You might find inspiration from a sample physician biography to help you plan your medical document.
You should include a professional-looking, welcoming photo. One of them might be a formal phone call with you as a licensed physician, like when you're examining a patient.
You may want to take multiple shots at once to create uniformity if practicing various documents.
Describe your professional interests and background in your essay. Describe your clinical knowledge and areas of expertise here.
Aside from that, it's crucial to state your medical specialty. It is to demonstrate your qualifications and establish your experience.
You can add an element of personal touch to your doctor's hobbies if you can relate with them. People are also curious about your personality outside of your clinic or hospital.
You may also provide brief details regarding your background, such as motivation and inspiration for choosing a career in cardiology. What do you appreciate the most about your work? You can briefly discuss it in your bio.
You might want to include this information in your bio, depending on the length of your bio—short, medium, or long.
Don't forget to mention your involvement in the community. You might also want to highlight any involvement in charitable endeavors or say your interest in clubs or organizations in the community.
Writing your bio also benefits from demonstrating your concern for society.
Give your doctor's biography some thought when editing and proofreading. Do not publish or submit it before reading your bio a few times and making any necessary revisions.
As crucial as a stellar doctor biography is submitting a document free of errors.
Examples of Instagram Bios for Doctors
Is there a doctor on this plane — sigh, here we go again!
Be patient, or you'll end up as my patient!
Always go to your yearly check-ıp — you never know if you need to see us or not!
Inspiring fellow students to learn medicine ever other day!
Afraid you might have a terrible underlying illness? Come to your check-up and start your treatment today!
Examples of Bios for Doctors — Professional
Every cancer patient, as well as their family, is different and has specific requirements. I aim to create a customized treatment plan for each and every one of my patients to help them achieve the best results.
My extensive orthopedics experience has taught me two things. Keep up with the most recent developments in orthopedic treatment, and spend time getting to know your patients' individual needs.
It is a great honor to work with families in the Inherited Cardiac Arrhythmia Program to define different aspects of inherited cardiac conditions. Every day brings a new set of circumstances and scenarios, but solving every problem as a team is very satisfying.
It is not unusual for people's lives to fall apart when they go through trauma or significant life stressors. Bringing healing to those who have endured a traumatic or stressful experience is one of my passions. We are all people who want to feel comfortable, at peace, whole, and safe. I have received training in various modalities, including Relational Gestalt Therapy, Gestalt Play Therapy, Somatic Experiencing. Furthermore, a somatic approach to the treatment of trauma, and EMDR, because I am aware that no single system is appropriate for every individual.
Conclusion
In conclusion, we hope you enjoyed our compilation of the best bios for doctors and medical professionals. These examples of bios for doctors provide a great way to show off your skills and accomplishments while still keeping things professional. If you liked this article, consider sharing it with your friends!
Explore All
Personal Bio Generator Articles