How would you market yourself to prospective clients if you were an executive? While it's true that the market for executives is significantly less saturated, it doesn't mean it's any less competitive.
Some things stay the same regardless of which management tier you operate in. The need to market yourself remains true for all occupational tiers. If you're new to the executive level and want to make your mark, you can start with these executive bio examples as your basis.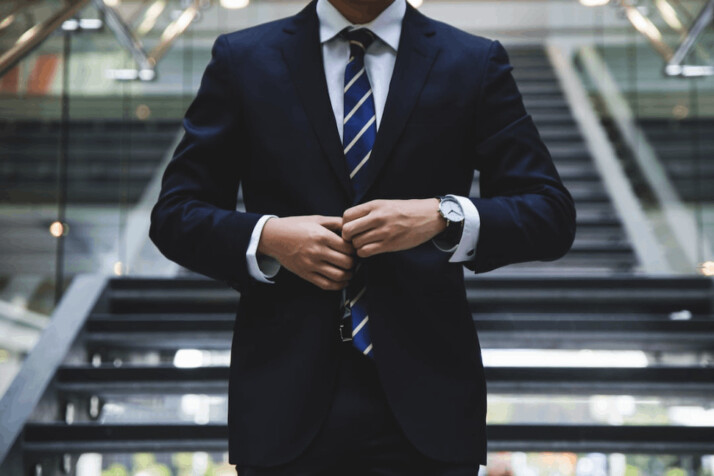 This article will discuss everything you need to know about executives and the importance of a good biography. It will also show you how to use your words to craft a great biography. Let's begin.
Executives, Defined
Executives are the head of a company and/or department who have the power and responsibility to make important decisions. They oversee the company's financial policies and manage daily operations.
Executives are often responsible for the overall success of a particular department or entire company. They make decisions and advise on their business and professional lives that are vital to long-term growth.
Executive roles require strong leadership, planning, communication, and business decision-making skills.
What Is an Executive Biography?
An executive biography is a compelling narrative of your professional life. It highlights key moments in a concise and engaging manner. The executive biography provides insight into accomplishing your goals, delivering progress in your career, and the impact of your role as an executive.
Potential employers use this to determine your suitability for a role. While a resume serves the same purpose, a biography allows you to market yourself using your style and narrative. This gives prospects insight into your communication skills and shows them how you perceive yourself.
Your writing can reveal personal and professional development details that may not readily appear in a resume. You can write your professional bio in the first or third person depending on the tone you're aiming for.
If you want a serious tone, write in the third person. For a more approachable, conversational tone, use the first person. Learn to match the nature of your job and your tone. Context is key to determining the right approach.
For example, a technical job such as CFO will likely need a serious tone. A job that requires you to be approachable will be better met with a conversational tone.
A compelling biography will significantly increase your chances of landing a job with the right company. Ultimately, you must remember that a bio is marketing material to promote your skills. Always keep this in mind when writing a biography.
Tips for Writing a Professional Bio
Writing a biography of an executive can present unique challenges. For one, you're likely writing a biography that other executives will read. This means you're expected to adhere to stricter standards. Here are some tips to guide you in writing an effective executive bio.
1. Focus on Value
As mentioned earlier, an executive biography is considered marketing material. It's important to present yourself to show how your skills and expertise can contribute to the growth of a business. Other candidates likely have a similar skill set. If you fail to show prospects the unique benefits they get from hiring you, you may not get the job.
Present your unique value proposition clearly, and describe what makes you an expert among experts. You can even consider adding quantitative data to back up your claims. Just be sure not to overdo it. A bio is not an open book. It's important for the writer to identify the things a reader needs and to
2. Start With Your Most Recent Experience
A chronological approach will often bore your reader. In fact, most decision makers are not patient. Always start with the most relevant information.
Your recent experience and relevant projects are what matter most. Don't force your reader to read about the information they don't care about. Just give them the information they want.
Your recent experience will have the most impact on your ability to perform your mandates. Start with the current state of your career and highlight any experience relevant to the job. You can also add a short note about your future goals to create a sense of direction.
3. Use a Good Hook
A hook is a sentence designed to capture the attention of readers. There is no place for keyword stuffing and fluff on an executive bio. Aim to provide valuable information about yourself in every sentence you write. Always write with a purpose in mind and keep the narrative flowing forward.
4. Avoid Using Templates
There are many biography templates online you can use to expedite and ease the writing process. However, these often feel dry and artificial. Poorly-written bios can damage your reputation and personal brand. It's much better to write your bio yourself, even if it takes you several drafts to complete.
Aim for a unique, personal, and relatable take on your personal and professional achievements.
5. Address Any Online Issues
There's a good reason many employers do a social media background check. The internet is a wealth of personal information for all of us. This is why it's important to check the Google results for your name and look for things you might need to address. You can also scan your LinkedIn profile.
If you have missing information, try to finish the story of that experience using your bio. As long as the information is relevant, add it. It will give decision-makers insight into the person behind the writing and will allow for a well-informed decision.
6. Read and Proof Your Work
Spelling and grammatical errors can harm your credibility if you're not careful. Make sure you proofread and edit your biographical content before publishing it. Keep it professional and attractive, but don't use fluff to fill up space!
You can also ask a colleague to read it and give you feedback. If your bio reads like a bullet point resume, you may need to rewrite it. The goal is to create a conversational tone that succinctly highlights your best professional qualities and accomplishments.
The most important thing is that your bio must be clear, concise, and relevant to your target audience. Try to gain inspiration from the executive bio examples in the following section.
Some Executive Bio Examples
If you're having difficulty putting these tips into practice, don't worry. You're not alone. That's why we've also taken the time to add a few executive bio examples to demonstrate the tips above.
First Person Format
I am the marketing head of the XYZ company, and I specialize in growth, branding, and sales. I guide all company marketing efforts and ensure that all content follows branding standards. While my long and successful work history is impressive, I owe my success to my ability to inspire passion and ideas in others.
My team is like a family. I give them opportunities to speak and share their personality in our content. This helps them tell the stories that bring our company to life. I won an award for a business plan I wrote when I was in college. It was for growing our company by expanding into emerging markets without ignoring U.S. markets.
While I may be an executive, like everyone else, I love spending time with my family on a peaceful weekend.
Third Person Format
Marvin leads the company's global operations and handles businesses in Asia, Europe, and Canada. He also oversees all company expansion efforts into emerging industries.
Before his current position, Marvin served as the Vice President of Operations and later as the VP of Operations for 13 years. Mark is a strong communicator and knows the best way to take his company to the next level. He does this by building a smarter organization through networking.
He is a polyglot who speaks French, Japanese, Korean, and Spanish fluently. Marvin aims to employ youth in an effort to help them gain skills that will benefit the company's structure. He believes in the value of employees and people in general.
In Summary
Executives use professional bios for marketing themselves to potential clients and employers. While they serve a purpose similar to resumes, professional bios allow candidates to share their accomplishments in a narrative paragraph.
A compelling biography also gives insight into how you think and speak. It also outlines your professional journey into becoming who you are today. Remember that an effective bio answers questions related to your qualifications and expertise. Those reading your bio should understand who you are and the specific skills you bring to an organization.
A bio can also allow you to direct traffic to different websites, such as Twitter and LinkedIn. We hope this short guide helps you come up with the best possible version of your bio. Remember to choose your words carefully and list all relevant information. Finally, don't forget to end your bio with a link to your services page. You can also include your contact information.
Feel free to revisit these executive bio examples whenever you need a little help.
Explore All
Personal Bio Generator Articles