Instagram is known for its visual content, which is why it's the most-used social media platform for fitness. You can even argue that Instagram is the reason behind the sudden spike in interest in fitness. Between the sinewy muscles and the washboard abs, it can be difficult to stand out from the crowd. This is why every fitness professional needs fitness bios for Instagram.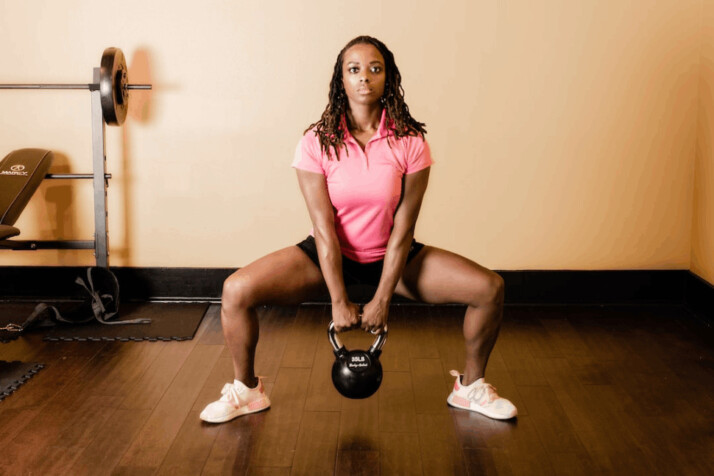 This article will give you more than enough ideas to help you attract followers. But before we get to these examples, it's important to understand the importance of a bio.
What is an Instagram Bio?
An Instagram bio is a short description of your profile. It is a way to tell the world who you are and what you are about in a simple yet engaging manner.
Instagram's bios can be used to highlight your interests, status, and personality. For fitness professionals, bios are a way to market themselves to prospects. They typically describe their different areas of specialization in their bios.
For example:
TRX Expert.
Weight Loss and Body Toning Expert.
Mobility and Recovery Training.
Military Fitness Specialist.
Yoga Practitioner
Why are Bios Important?
Bios are important because they help connect you with your audience. Bios are the first thing prospects see, and they can have an impact on whether they follow your account. They are an easy way to share information about your content and leave a good impression.
Instagram's bios help set visitor expectations regarding content, style, and theme. Social media biographies tend to function similarly, whether on a dating or social platform. They help like-minded people connect, and they are a simple way to build a community.
The success of creating a brand depends greatly on your identity. A bio can guide your content and help you remember your marketing angle. This is especially important for any small company or person who needs to build their followership.
Attitude Fitness Bios for Instagram
Sore today, stronger tomorrow.
You're stronger than your excuses.
Stay fit for life, not just for summer.
Health is real wealth.
I don't sweat; I sparkle.
I hit the gym because I think my great personality needs a banging body.
Six-pack in progress.
Don't decrease the goal. Increase the effort.
I want to see what happens when I don't give up.
Do I have abs yet?
The body is the only place you have to live. Take care of it.
Be comfortable being uncomfortable!
Eat. Gym. Repeat.
Hustle for that muscle.
Fitness isn't about the pounds you lose but the life you gain.
Say squeeze!
Doing this for me.
Every workout matters.
Today's impossible workout will one day be your warm-up.
Strive for progress, not perfection.
Motivational Fitness Bios for Instagram
Be stronger than your excuses.
Train insane or remain the same.
Inhale the future. Exhale the past.
Life is all about ups and downs; They're called squats.
I bend so I don't break.
Be weird. Life is too short to be normal.
Excuses don't burn calories.
I'm torn between cardio and pizza.
At first, they ask why. Later, they ask how.
I'm in a committed relationship with my yoga practice.
If you still look cute after the gym, you didn't work out hard enough.
Motivation gets you started. Habits keep you going.
You don't need to be the best. Just be better than you were yesterday.
Success is the result of preparation, hard work, and learning from failure. There are no secrets.
The biggest changes in business stem from working on yourself.
As long as the mind can envision the fact that you can do something, you can do it.
Sore? Tired? Out of breath? Good! It's working.
I want to inspire people. I want someone to look at me and say, Because of you, I didn't give up.
The most important thing is to try and inspire people, so they can be great in whatever they want to do.
Ultimate life hack: yoga.
The Bottom Line
The Instagram platform is perfect for the fitness industry because seeing muscles is far more effective than hearing about them. The fitness industry is flourishing, and there are many people who take their health more seriously.
Whether you're a fitness enthusiast or a fitness trainer, these fitness Instagram bios should help you stand out on the social media platform. You can also check our other bio guides.
Explore All
Personal Bio Generator Articles