Social media is one of the most visited sites by young individuals. Here, they interact with other people and update themselves on current trends. To create an appealing profile, they write awesome Insta bio for students.
Millennials and Generation Z consider social media a platform for their personal interests and hobbies. It helps them build connections with people, regardless of where they live. Instagram is one of the most visited social media applications by these young guns.
Read this article on cool Insta bio for students. You will discover things about a few hacks you can remember to make an expressive, unique, and creative Instagram bio. Make sure to take note of everything you will learn!
What Is An Instagram Bio?
An Instagram bio is the section on your profile page where you describe yourself. You can utilize it to say something about your business, your brand, or the purpose of your account.
It appears beneath your Instagram profile name. There is a space within your Instagram profile that is important. Its purpose is exciting for you to gain more followers.
Throughout your Instagram bio, there is a wealth of creative expressions available.
Most Instagram visitors write a short description, contact information, hashtags, emojis, and a website URL. You can get creative and show others what they can find on your feed. Explain who you are and why someone should follow you.
Don't hesitate to tweak or change your profile story. Instagram Bios are not set in stone, and you can edit them anytime. Leave a great impression and show a potential follower that you are valuable.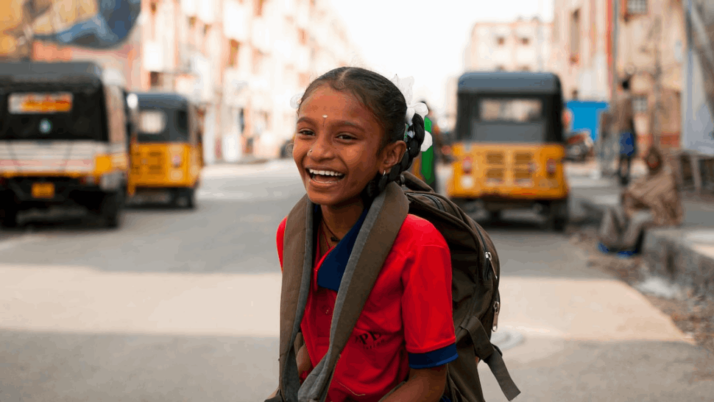 3 Things to Remember When Making An Insta Bio For Students
Aside from business owners and aspiring Instagram influencers, students utilize IG for their personal entertainment as well. However, they sometimes find it difficult to take advantage the platform and gain more followers.
That is why it is essential to learn about the three things when making an Insta bio for students.
Read on and remember everything you will learn!
1. Express Yourself
The first thing you should consider is expressing yourself.
Your Instagram bio must showcase your personality and interests. The last thing people read before they follow you are usually your bio!
That is why you should leave a lasting impression to them. Try expressing yourself more by using the lyrics of your favorite song or a quote.
Example:
"We were staying in Paris" – Paris, The Chainsmokers.
2. Be Unique
Next, try being one of a kind. Since most students follow trends, they sometimes become similar with one another.
To avoid sounding mainstream, you can add a flavor of uniqueness to your IG bio. That way, you can set yourself apart from your other followers.
Uniqueness plays a crucial role on persuading your profile visitors to follow you and interact with your posts.
Example:
Introduce yourself using the Greek alphabet.
Write your favorite Shakespearean poem line.
Think about one word to introduce yourself.
3. Show Creativity
Lastly, show creativity. Amidst the time when young people prefer aesthetic and creative things, you can utilize this to your account's advantage.
You can do various things to give some interesting taste to your IG bio. Aside from using quotes or adding your favorite song's lyrics, you can crack a joke.
By doing so, your followers will find you interesting and will continue interacting with your posts.
Examples:
Put your favorite emojis.
Link your favorite Spotify playlist's URL.
Add your favorite movie line.
Insta Bio for Students Examples
Generated from INK
I don't have time to do my homework because I'm too busy posting on Instagram.
I don't watch enough YouTube videos because I don't have time.
Who am I?
My high school diploma is in my locker.
I don't follow a schedule because it's boring.
Living the life.
I hate being interrupted when I'm on my phone.
I'm on Social Media too much because I like looking up the people I can bury future enemies in.
Do not even bother to DM me.
I'm not an introvert.
I'll never love. Who needs love in the world anyways?
Watch me rant!
We all have secrets and stories.
I'll write a response to every comment left on any one of my social media posts.
Hello, stalker!
I'm too old for social media.
I don't put enough effort into my appearance because I'm too busy.
More Examples
I am a boy who knows how to copy and paste simple lessons.
Whoever created school, I love them!
Live on and laugh!
I need someone to talk to.
What a world for a young boy.
I know nothing about life and how to live.
I love life.
Life is boring.
My Instagram bio is blank.
Look at me, I love you!
I love my style.
Study hard and start stepping forward/
I like her.
Do you like my profile? Follow me then!
Start liking my posts now!
Do not tell anyone I am smart.
Run! I am the real superhero here.
Is it possible to like life?
Start to grow with every opportunity you gain.
New life, new journey.
Enjoy the fun memories until they last.
No one is perfect.
I am funny.
Step forward as I step further!
Why did you search for me?
Born easy, bear better.
Work hard and get yourself a bio idea!
I need a bio idea.
How is it to have a good life?
Nothing is good about me. No one is good as well. Who is good anyways?
I think sleeping every day is a good idea.
Work now, inspire later.
Bad plans are good ideas.
My goal: live with a happy heart that wants to let everyone know I am joyful.
Good things in life last forever.
Day and night, I will study hard.
Today, I feel free in mind and feel cute.
I never skip book pages.
I want good ideas for my Instagram bio.
Bonus Examples
Do you like me? I want you! Read my Instagram bio.
Girl, come on! This is my Instagram bio!
My friends are all girls. Yes, that is my Instagram bio.
Girls and boys have different attitudes. That is why I have a unique Instagram bio.
I have the best Instagram bio and post caption.
Come home to me now. See? Even in my Instagram bio I am looking for you!
I want ideas for my new Instagram bio.
You are my best Instagram friend. Thank you for reading my Instagram bio.
I might like your Instagram bio ideas.
I would like to have a good Instagram bio idea soon.
My bio for Instagram sends you a big, warm welcome.
Instagram, I hate you.
I do not know what is my Instagram bio.
You are the best. I am the best. He is the best. She is the best. Mom is the best. Dad is the best. Every one is the best! I have the best life as well!
I make the best content here!
To dream is to wake up. To wake up is to dream. You might not understand, but dreams are divine. Yes, you are my dream.
Thinking about the best Instagram content.
My Instagram bio sucks.
Instagram is getting nuts now. Well, maybe because I am their new Instagram influencer!
Single, but has a bad Instagram bio.
I can share with you my best attitude, but my Instagram bio prohibits me to do so.
My Instagram bio is boring.
The right time and right place.
No one can share my Instagram bio to others.
I am Charlotte Antoinette. Call me Ca Ca instead!
Final Thoughts
Creating the best Instagram bio for your account might seem too challenging. However, you can do this easily by following everything you have discovered from this article.
Keep in mind to freely express yourself, be one of a kind, and show creativity!
Instagram is your head start for an even greater opportunity to socialize with others in the future!
Explore All
Personal Bio Generator Articles